Student Career Services & Alumni Relations>>Alumni In Focus
Mr. Bilal Malik

Territory Manager at DHL Express
BE (Mechatronics)- Alum of batch 2012


"The transformation from university to corporate life has been exciting, overwhelming and rewarding in ways unimaginable. I believe it's all about venturing forth out of your comfort zone to find where your passion lies. There is still a long way to go, however looking back I am proud of my student life, my initial career with its challenges and now I look forward to broaden my horizon and keep climbing the ladder of learning and bettering my self".

Mr. Aseem Jibran Mirza

Marketing Director at Arthur Lawrence
MBA- Alum of batch 2007


"Currently, I am working as a Director Marketing at Arthur Lawrence, leading a team of 42 people and managing a portfolio of 7 projects across 4 verticals. I am a member of Forbes Business Council, a prestigious online community for business leader and have conducted various guest speaker sessions in top universities of Pakistan. Now that I look back, I realize and acknowledge the crucial role SZABIST played in my career progression. It made me a better person, a better professional and taught me a lot of things that helped me in my career. I am a proud alumni of SZABIST and would love to share my professional expertise with the current generation in a formal or informal capacity."

Mr. Ali Maisam

Head of Sales and Marketing at Hudson Pharma
MBA- Alum of batch 2009


"It brings me immense joy and gratitude to pen down my thoughts for the institution that has been the cornerstone of my educational journey—my cherished alma mater, SZABIST. As I reflect upon the transformative years spent within its hallowed halls, I am filled with deep appreciation for the invaluable lessons, profound experiences, and unwavering support that have shaped me into the person I am today. Throughout my years of study, I was fortunate to learn from a diverse faculty who were not only experts in their fields but also passionate educators. Their dedication to imparting knowledge and fostering critical thinking skills was truly inspirational. But the true beauty of my alma mater lies not only in its academic prowess but in the myriad of opportunities it provided beyond the confines of textbooks".

Mr. Emad Zafar

Head of communications - South Asia and Pakistan @TikTok
BBA- Alum of batch 2007


"I am indebted to my alma mater SZABIST for four fruitful years of learning that helped shape both my personal and professional lives. My big advice to current students is that whatever you choose to do in life, commit yourself to it and give it your all. Hard work, devotion and commitment never go in vain."

Mr. Yousuf Zafar

Associate Content and PR - Employer Branding Unit at Systems Limited
MBA-Alum of batch 2018


"My time at SZABIST was transformative, fueling my intellectual curiosity and fostering personal growth. The comprehensive education and practical opportunities prepared me for future success. SZABIST equipped me with the skills and mindset to excel in the real world. I am grateful for the invaluable experiences and lifelong connections made during my journey".

Farah Naz

Assistant Manager (HR) at Sui Southern Gas Company
MBA - Alum of 2013


"The SZABIST has a remarkable capacity to prepare individuals for business ownership. SZABIST has challenged me to evaluate my interests in great depth and given me a great deal of freedom to pursue knowledge and experiences."

Deepak Kumar

(Deep Commodities - CEO)
MBA batch of 2015


"The SZABIST has a remarkable capacity to prepare individuals for business ownership. SZABIST has challenged me to evaluate my interests in great depth and given me a great deal of freedom to pursue knowledge and experiences."

Hasnain Mohammadi BBA - Alum 2009
(Head of Global Digital Fundraising at the Citizens Foundation)


"My 4-year BBA degree at SZABIST was an incredible journey of personal and academic growth. The university's nurturing environment, outstanding faculty, well-rounded curriculum, and vibrant campus life created an all-encompassing learning experience and I am so grateful for the memories I made, the friends I made, and of the education I received. There were plenty of clubs, societies and extracurricular activities to cater to a wide variety of interests. Whether participating in athletic competitions, cultural events or community service, there was always something exciting happening on campus SZABIST truly prepared me for a successful future, and I wholeheartedly recommend it to those seeking a transformative educational experience."

Mr. Syed Arsalan Masood

Credit Hub Manager, Vice President, Meezan Bank Limited
MBA-Alum of 2012


"Studying in SZABIST gave me exposure besides studies as I served as General Secretary in Literary Club, Treasurer in Debating Society and senior member of Young Senators Society. After completion of BBA I was lucky enough to join Bank AL Habib as a Management Trainee and completed my MBA simultaneously. The MTO batch was selected Pan Pakistan and consisted of mostly MBAs but graduating from SZABIST had helped me to be at par with them. At Bank AL Habib, I was able to grow both professionally and academics as I completed all the stages of Institute of Bankers Pakistan, which helped me earn Chartered Bankers Certification affiliated from UK. In addition to this, I also completed Credit Skills Assessment certified by Moody's Analytics. Professionally, I joined Risk Dept. after 6 months rigorous training and contributed in Operational Risk Management Framework of Bank by conducting Bank wide awareness sessions. Subsequently, I joined front office of the Bank in Corporate/ Commercial Credit and served various industries, which has given me first hand experience of Business Development. In my 8 year of journey with Bank AL Habib, I was able to receive 4 promotions. Later, I have joined Meezan Bank as Vice President in Corporate/ Commercial Dept. wherein I could utilize my academic skills and professional development. I am leading a team and bring in SZABIST really helped me in being a team player".

Mr. Ali Majid

MBA-Alum of 2013
Country Head - Growth
Telda (A Sequoia Capital firm


"I can confidently say that pursuing my MBA at SZABIST was one of the best decisions I've made for my career. The knowledgeable professors and well-rounded curriculum equipped me with essential knowledge and skills that have been instrumental in defining my career trajectory. Additionally, the program's emphasis on career development resources helped me secure the right job and grow my career. I'm grateful for the invaluable education and support I received from SZABIST and highly recommend their MBA program to anyone looking to take their career to the next level."

Ms. Marium Feeroze Alvi

(BE) Mechatronics - Alumni Batch 2013

AI Engineer | Resolve Tech Solutions, Tx, USA

"As a proud alumnus of SZABIST, I can confidently say that my experience at this esteemed institution has been nothing short of life-changing. As a female pursuing a degree in Mechatronics Engineering, I was initially hesitant about my prospects in a field that is typically male-dominated. However, my time at SZABIST not only equipped me with the technical knowledge and skills required for success, but also instilled in me the confidence and determination to excel in my chosen field. The institution's commitment to excellence, combined with the mentorship and guidance provided by my teachers, gave me the skills and confidence that I needed to pursue my dreams. I will always be grateful for the education that I received at SZABIST, and I would highly recommend it to anyone who is looking to make a difference in their chosen field".

Behroze Noorani

CEO - Align Stem Club

Lion Engineering Works-LEW

SZABIST has been a game-changer for me. It not only helped me pursue my career in engineering, but it also made me find the hidden skills and talents in myself. I am proud to mention that today, I am the CEO of Align STEM Club and of LEW Lion Engineering Works. I profoundly convey my heartfelt gratitude to SZBIST and its honored faculty members for always giving us the best learning experience

Mr. Abdullah Akhtar

MBA-Alum of 2012

Head of Lending Operations at Hub pay

It was a great experience studying at SZABIST University, it has been a great contributor to the development of my personality. The professors here make the university what it is today. With an attitude of being ever ready to help, and not only delivering classroom teachings, but they are also the pillars of the learning gained. I would always be very grateful for the lifelong connections I made.

Laila Essa Bilal

MBA-Alum-2012

Creative Nigari-The copywriting Agency

Co-founder and chief operating officer

SZABIST was one of the best decisions I ever made. The confidence, the grooming, and the lessons I received from my teachers still help me to this day.

Lal Chand Khatri

MBA (Finance)-Alum-2011

Co-Founder / iSEO Ranker

As a proud alumnus of the Shaheed Zulfikar Ali Bhutto Institute of Science and Technology (SZABIST), I can attest to the institution's unwavering commitment to providing a top-quality education and equipping its students with the necessary skills to succeed in the professional world. SZABIST's distinguished faculty are experts in their fields, and their unwavering dedication to their students' success is unparalleled. The institution's curriculum is designed to be practical, relevant, and forward-thinking, ensuring that its students are well-equipped to navigate today's dynamic and fast-paced job market. What I appreciated most about my time at SZABIST was its inclusive and diverse campus culture. The institution's commitment to fostering an environment that celebrates individuality and encourages collaboration is a testament to its commitment to excellence. Overall, SZABIST's rigorous academic programs, distinguished faculty, and inclusive campus culture make it one of the top institutions of higher learning in the region. I highly recommend SZABIST to anyone seeking a world-class education and a supportive community.

IRTEZA HUSSAIN KHAN

MBA-Marketing Alum-2001
DEPUTY GENERAL MANAGER
PAKISTAN STATE OIL COMPANY LIMITED

It was a great experience to complete my studies from an institute like SZABIST that prepared each individual for the professional world. The best part of SZABIST was that it not only focused on studies but also developed skill sets of each individual and ensured that each one of them are provided the platform. Look forward to seeing the alumni of SZABIST getting stronger and also great talent of SZABIST in the professional world.

Naveed Zaman Khuhro

MBA-Alum-2011
Assistant Prosecutor General, Sindh


A good Almamater has an incredible influence on one's life. I proudly say SZABIST has molded my personality into a powerful and confident man. I have had some difficult times as student but it helped me steering well into competitive professional world. Szabist enabled me to hone my skills; whether it was the extracurricular activities or the regular core classes, each of them helped develop and groom my personality and ultimately led me to my career in law today. SZABIST gave me platform to represent it as student in many Debating and Declamtion competitions and I won laurells which were the great milestones achieved in my life. Today I am working in government as Special Prosecutor General and qualified five competitive examinations of Federal and Provincial governments. I have also privilege to work for ARY and United States Embassy. It would've difficult to achieved if i weren't a SZABISTian. Szabist has been incredibly rewarding, and I know that the skills and knowledge I have gained serve me well in my endeavors.

Zayn Uppal

MBA-Alum-2012
Entrepreneur & Celebrity Hair Artist at
Zayn Uppal
Hair Studio & Salon

It was my immense fortune to be a part of SZABIST. Apart from robust curriculum, numerous workshops and projects on cutting edge technology were conducted which i have always found to be incredibly valuable. The entire faculty and management left no stone unturned to shape one's future. The competitive environment always pushed me to perform my best. All this experience and learning helped me lead my way to become an entrepreneur and setting up my business of a Hair Studio and now i am labelled as a Celebrity Hair Artist.

Shahnawaz Abro

MBA (Marketing)-ALUM of 2013
Entrepreneur | Business Planning & Strategy | Data Driven Marketer
Founder & CEO - Astrik

My SZABIST experience shaped my professional career and personal growth through a plethora of learning opportunities and experiential knowledge sharing by the learned faculty, which not only equipped me with the necessary skill set but also instilled in me the confidence to pursue my entrepreneurial dreams. I'm proud to be a part of the SZABIST alumni community.

Uzair Hassan

MBA (Marketing)-ALUM-2013
Manger Marketing, Soorty Enterprises Pvt. Ltd, Karachi

Szabist played a major role in shaping my career. the knowledgeable faculty, well-rounded curriculum, and hand-on learning experiences helped me excel and prepared me for success in the corporate world. The university commitment to its students' success is evident in everything they do, and I'm proud to be post-graduate of such a renowned institution.

Taha Zafar Burney

MBA-Alum of 2011
Head of Digital Marketing at Hamsol

My memories in SZABIST are mostly magical, for it has helped as a building block for my career. The education culture is so advanced in nature. Events such as job fair, seminars, presentations and study tours are so knowledge based and have always guided me in my professional career. I'm proud to be a student of SZABIST.

Ali Nawaz

ALUM-MS (Management Sciences) of 2011
(Chief Executive Officer) Chase Securities Pakistan (Private) Limited

I am extremely grateful for my time at SZABIST. The education and experiences I gained during my time there have been invaluable in both my professional and personal development. The faculty and staff were dedicated and passionate about their respective fields, and their guidance and mentorship helped me to achieve my goals. The diverse range of programs and extracurricular activities available allowed me to explore my interests and find my passion. I highly recommend SZABIST to anyone looking for a well-rounded and enriching educational experience.

Saleemullah Shaikh

Alum-MBA Marketing of 2005
Deputy CEO MCB Islamic

SZABIST gave me a platform to interact with millennials from diversified background which enriched my knowledge & way of thinking. Visiting faculty members brushed up our professional skills before landing in real world". SZABIST is a family institute, I salute & feel proud to be a SZABISTIAN.

Mian Abdul Rehman Qureshi

MBA-Alum of 2013
Regional Manager Retail Sales & Development at Hascol Petroleum Limited

For me SZABIST turned out to be one the best blessing of life, It was a life changing experience that helped me to grow professionally and personally. SZABIST helped me to unlock my true potential. The faculty made me realized that everything is manageable, we just need to use the right tools for it. SZABIST has played a vital role in enhancing my skills and making me ready to face any challenge with a smile.

Sarmad Jilani

MBA - Alum of 2012
(General Manager - Sustainability & Quality at Yunus Textile Mills, YB Group)

SZABIST for EMBA program was the best choice in terms of education and exposure to the practical world. The curriculum is very well organized and as per the modern needs and industrial requirements. The professional and experienced faculty and group tasks enhanced my leadership, decision making and communication skills, which has lead to my successful professional career and personal development

Salman Sethi

MBA-Alum of 2013
(Assistant General Manager / Head of Banca Operations)

I thoroughly cherish my time with SZABIST as a part of their EMBA Programme. The methods of imparting education through an experienced and distinguished faculty certainly surpass the "Brick and mortar" institutions especially for working people like me. It not only provided me with the requisite skill sets to further my career, it also gave me an impressive network of smart, ambitious fellow students and alumni. It has also helped me unlock my potential and further my career in a new direction with the learning which has been imparted.

SALIM THOBANI

MBA-Alum of 2008
(CAMLP-IFMP,TBML-ACAMS,CTCS-NIBAF,ACSS-IBA))

I was very fortunate to studied MBA from SZABIST, I was a working professional when studied from SZABIST and it really helps to build my personality, professionalism & patience in order to achieve some thing. The quality of education helps me to implement in my practical working life and also enhance my capabilities.

Talha khan

BBA-Alum of 2016 (Sales Manager at Unilever Pakistan)

SZABIST was a treasure chest of learning & opportunities that opened undiscovered horizons for me thus SZABIST became for my professional growth & development what water is for a flower. I will always be indebted to this place that trained me to make a glamorous career in the FMCG Sector starting from Shan Foods to Frieslandcampina & eventually the holy grail of Unilever Pakistan because of their industry relevant faculty, mentors in shape of program managers & a top notch extra-curricular program in which at my peak I served as President ZABMUN enabling me to represent SZABIST in France, Turkey & all over Pakistan during my bachelors

Anam Ana

MBA-ALUM OF 2020 (AM II Media Management & CSR)

Where I stand today required a lot of tears, laughter and prayers. I started my journey soon after my first masters in wildlife back in 2013 as an intern at WWF-Pakistan; a no-one with an alien degree; after 8+ years down the lane here I stand at Pakistan's leading automobile brand Toyota Indus Motors holding a gold medal and an EMBA degree from one of the most respected institutes of Pakistan - SZABIST, which definitely added a great deal to it; dedication, efficient working, focused mind and continuous improvement (Kaizen - Japanese word) are the values closest to my heart and SZABIST helped me set them. I am not done yet - my diverse experiences may have contributed to my slow growth but I am on my way to achieve my dream to lead the biggest brands of Pakistan from a position of authority.

Hira Pirzada

Sr. Manager Marketing and Communications Competitive and Livable City of Karachi (CLICK) Project of World Bank

SZABIST Karachi was one of the best decisions of my life. My experience there was tremendous. I found the course curriculum to be very challenging but rewarding. My degree in Marketing Management provided an ideal blend of theoretical and practical knowledge which played an integral part in succeeding in this competitive world. I had many professors in the university who inspired my best efforts and who helped me greatly in my career. I use my confidence, knowledge and skills which I learnt during my academic years at SZABIST, every day. Not only did the curriculum prepare me for my demanding career, but the university networks opened the avenues to initiate my professional life. I owe SZABIST so much and I am confident that those students who take their courses seriously, will be rewarded for the rest of their lives. Proud to be a SZBISTIAN!

Meraj Hussain MS Management Sciences 2009

Brand Manager (Dawn Bread)

"Doing MS (MS) from SZABIST was the best decision of my life. SZABIST degree provided me confidence to excel in my life. It provided me the confidence to face the corporate world with more confidence and dignity. I applied my classroom lectures into my professional corporate life and saw things change in real terms. I was blessed with some of the best faculty staff during my study tenure at SZABIST who taught me what is required to be a successful corporate person. I owe a lot to SZABIST for what I am today"

Arsalan Khatri BSMS Alum of 2014

Head Of Design | Founding team Bazaar Technologies

"BS Media Sciences from SZABIST has introduced me to a lot of subjects which I'm occupied with day to day, as well as equipping me a wide range of skills to help me become a generalist. I'm still in contact with a lot of my mentors and faculty members from my university time and I'm still learning from them

Ibad ur-Rehman MBA Alum of 2012

Channel Manager in Unilever

"I did MBA from SZABIST back in 2010 and getting a Master's degree from such a prestigious university helped me get into one of the best multinationals of the world which is Unilever. It's been 9 years working at Unilever and Alhamdulillah I have been a consistent performer."

Ali Imran Memon MBA Alum of 2006 BBA Alum of 2005

Head of Media & Digital Acceleration in Nestle

"SZABIST was a great breeding ground for my basics. My learning experience there has enabled me in ways I couldn't understand and has contributed immensely to my career."

Imran Ali Shaikh MSMS Alum of 2021

Deputy Director (Investigation) at National Accountability Bureau

For the past 15 years, I have been working as Financial Crimes Investigator in NAB. I learnt a lot being in MSMS Program in SZABIST which not only enhanced my knowledge but also accoutered me with skills to command, control and guide subordinates. Life has not been smooth trajectory to roll upon. Start, strive till success achieved

Aleem Ahmad MBA Alum of 2013

Head of Pricing and Sales planning at TCS Private Limited

Studying at SZABIST has been an incredible experience as it has equipped me with the required knowledge and skill set which enabled me to grow in my professional career.

Shahrukh Khan BSMS Alum of 2017

Writer/Director of Short Films, E-book Writer / Copywriter at Cybertron Labs (Pvt) Ltd

Studying at SZABIST empowered me with a voice to express myself and my stories which defines the space and surrounding I found myself in without any prejudice. It only became possible due to the highly qualified and diverse faculty which not only helped me grow my voice as a filmmaker but also as a human being to discover and capture with empathy

Asad Zaki MBA Class of 2016

Trade Marketing Manager – Reckitt

My experience in SZABIST was amazing, MBA curriculum was challenging but rewarding. I'm grateful to SZABIST for providing me with the environment and learning that help me in my professional journey. I'm indebted to faculty for transforming my acumen which helps me in decision making and to perform my job better.

Mustafa Shiraz Ahmed MSCS Alum of 2003

Joint Director/ Divisional Head - Security Operations Center and Cyber Incident Response at State Bank of Pakistan

My Masters from SZABIST was indeed a memorable one. Getting an opportunity to learn from the best of the best faculty inculcated in me the competence required to display situational leadership across a multitude of organizations and enabled me to move up the ladder in the corporate world, focusing my abilities in the field of cybersecurity

Naveed Ali MBA Alum of 2018

General Manager Commercials at Oware Technologies Pvt Ltd

SZABIST set the perfect tone for my career establishment and advancements by inculcating the right blend of knowledge and competence required in the world of Supply chain. As I move up the career ladder I will always regard SZABIST highly

Ali Iqbal MSMS Alum of 2015

Lead - Global Total Rewards & HR Operations in Shan Foods Private Limited

My decision to enroll in SZABIST proved fruitful in terms of my professional & personal development. I joined SZABIST in 2012 and I believe that SZABIST gave me a platform to develop my skills and it helped me to become an improved version of myself. I believe I am someone who has the capability of staying proactive and knows well how to work under pressure. I started my career as a Human Resource Officer and am currently working as Lead - Global Total Rewards & HR Operations at Shan Foods.

Karim Bhutto EMBA Alum of 2016

Head of Sales & Operations in Rivaj UK

I graduated from SZABIST in 2016 with EMBA in Sales & Marketing. I want to thank you for the wonderful experience I had at SZABIST. The education, guidance, and learning provided during the studies helped me to build a professional character.

Muhammad Shoaib Ghan MBA Alum of 2003

Vice President & Team Leader in Samba Bank Limited

I have completed MBA (Finance) curriculum back in 2003, overall it was a wonderful experience since campus life was amazing. The program was thoroughly designed for professional students imparted by mostly professional visiting faculty coming from diversified corporate sector background. By the grace of Almighty Kareem SZABIST is an established brand amongst various business schools in Pakistan.

Sarmad Ali BBA Alum of 2015

Lieutenant Pak Navy

SZABIST has enabled me with the real time knowledge that I still use in my field of expertise. The approach of providing practical knowledge to their students is landmark of their own.

Bushra Izhar MBA Alum of 2014

Head Of Ecommerce in Dr. Essa Laboratory & Diagnostic Centre

Selecting SZABIST for my Master's Degree was one of the decision which I would always cherish. This institute makes sure you are turned into a successful person. At SZABIST I learnt , you need to take the challenges for your self-development and growth.

Syed Abdul Wasay Iqbal BSCS Alum of 2011

IT Business Analyst in Pakistan Revenue & Automation (FBR)

In year 2006 I join SZABIST for BS(CS) [Hon.]. It was a bumpy ride; I was an average student in other courses (except courses related to computer studies). SZABIST enhanced my skills and help me discover my true potential. After my graduation when I enter in professional field the name of SZABIST stay with me and help me standout of the crowd. Currently I am working in Pakistan Revenue & Automation (FBR) as Software Business Analyst and I feel proud to be a SZABISTIAN.

Mr Sanaullah Munir BBA Alum of 2016, MBA Alum of 2018

Senior Human Resources Manager at NdcTech

SZABIST has always been the major part of my professional development; the teachers at SZABIST have always taught us to become great leaders and I believe its their teaching that I have become the Manager HR at a well reputed Tech company at a young age.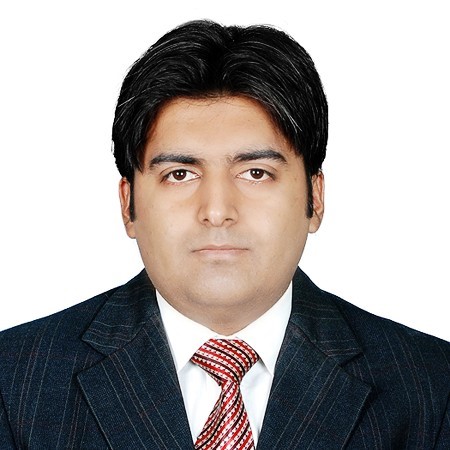 Waleed Raza Memon MBA Alum of 2021
Managing Director in Siemens Gamesa Renewable Energy
My MBA program journey with SZABIST 2017-2021 was interesting career decision. It allowed me to nurture my skills, which converged from underdog to an expert to accomplish full potential in corporate world today. Best wishes for those who aim high and dream to fly.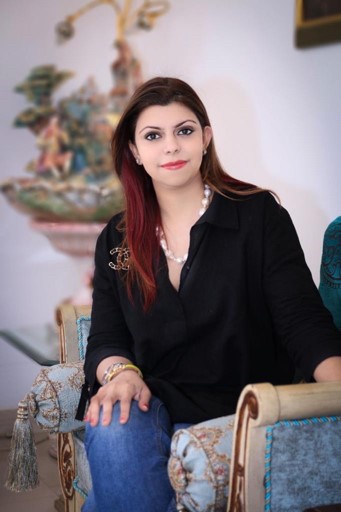 Maliha Farooq (MBA Alum of 2003)
Head of Marketing and Corporate Brands in TPL Life Insurance Limited
Studying at SZABIST has been an instrumental part of my professional journey. It gave me the opportunity to learn from some of the best in the field and to apply this knowledge to the corporate world.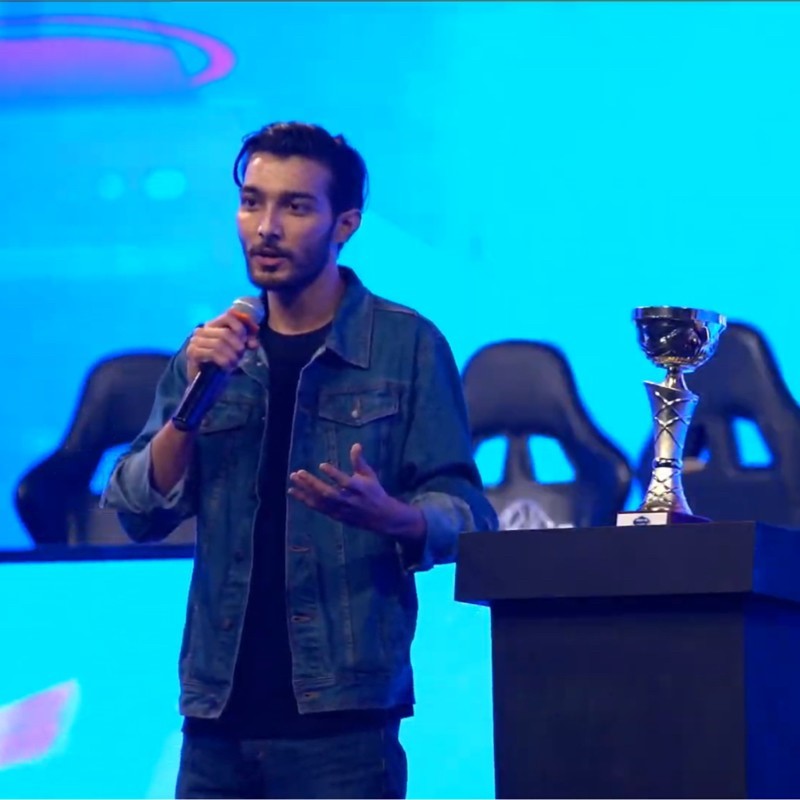 Muhammad Shahzeb Raza BBA Alum of 2017
Head of Partnership at Garena
My time at SZABIST was truly memorable. I've had the chance to study from the best teachers in the business and was fortunate enough to work with a few of them in my career as well. SZABIST gave me the confidence and skills I needed to succeed in the cooperate world.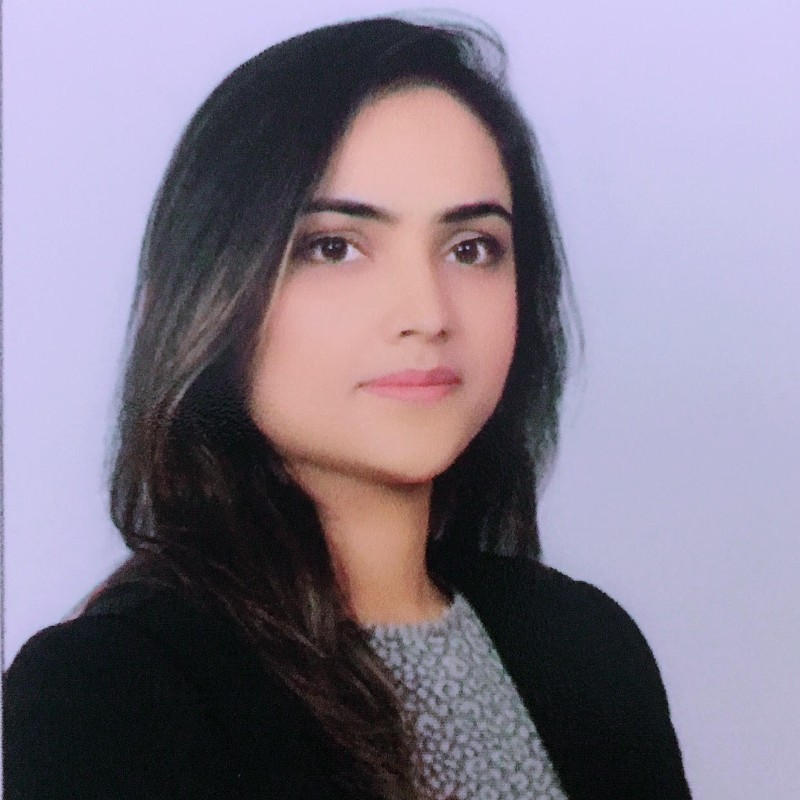 Sonam Kukreja MBA Alum of 2015
Corporate Relationship Manager at JS Bank
I had a splendid experience as a student, and I want to thank "SZABIST" for giving me the striking and thrilling journey of my life. The vivid exposure of managerial understating, effective communication and personal grooming have empowered me to persist against stiff competition in the corporate world. I proud to be called "SZABISTIAN.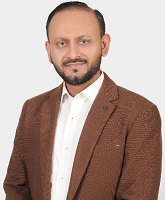 Rashid Kamal – MSCS Alum of 2021 (Gold Medalist)
Manager IT Infrastructure & Networks at Liaquat National Hospital and Medical College
Pursuing a Post-Grad from a globally renowned university was my dream that has come true and benefited both my professional and personal life. The welcoming environment, up-to-date curriculum, cutting-edge infrastructure, and other useful facilities at SZABIST have provided endless opportunities to prosper. The faculty of computer science, the program manager, and the staff at SZABIST always found to be so connected, supportive, approachable, and responsive, which greatly motivated me to keep focusing on learning efficiently. As a result, I secured the first position (Gold Medal) and placed on the "Chancellor's Honor Roll". Respect for diversity, teamwork, perseverance, and discipline are all key values and abilities that I have developed while studying at SZABIST. This institution has made a significant contribution to my persona, and I am pleased and proud to be a part of it.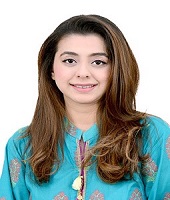 Sharleen Ansari – MBA Alum of 2006,BBA Alum of 2005
Head Service Quality - Branch Banking at JS Bank
SZABIST is way beyond just an 'Institution', it is home and family with the best faculty members and administrative team imparting the industry leading education with in-house expertise driving excellence. Apart from excellent academic experience, it has instilled knowledge and ethical values, deeply rooted in my personality, enabling me to excel in all spheres of life - personally & professionally. I owe my success and utmost gratitude to all my teachers, fellow alumni, and all colleagues for their contribution in shaping my career and making me who I am today.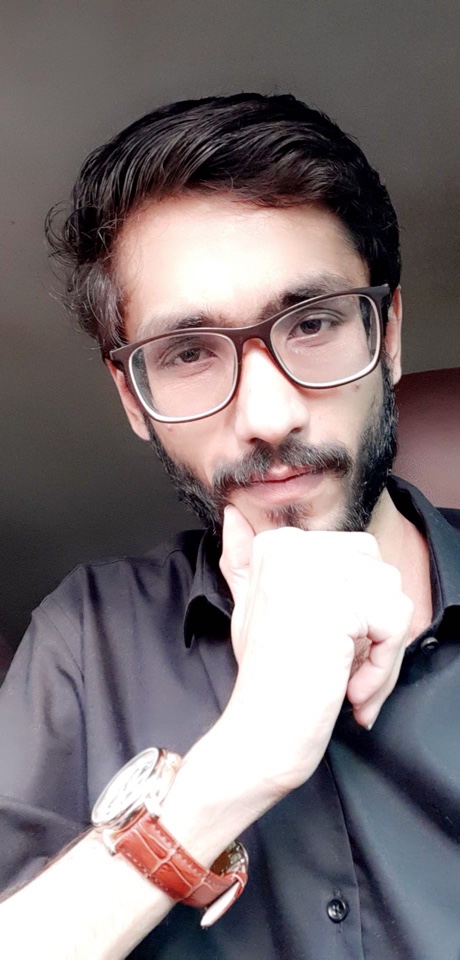 Hamza Junaid – BSSS Alum of 2021
Chief Executive Officer at Dexterous
SZABIST has been a great contributor to the development of my personality, I've established some skills from this institute that helped me a lot to grow through my life and through my business such as leadership, Time management, team work and much others. I was a child with a vast vision and now I'm working on it with already few steps up, Alhamdulillah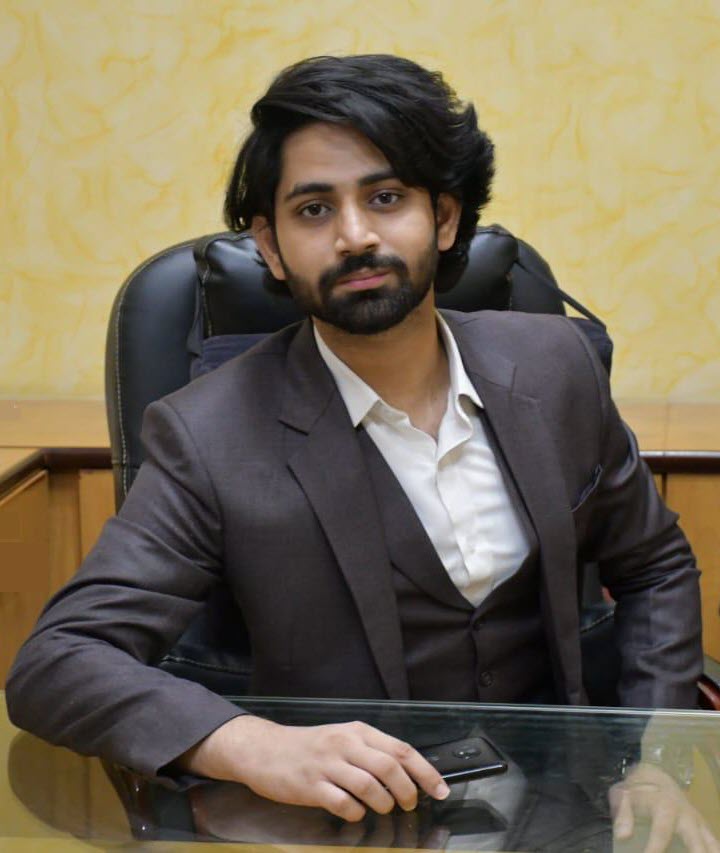 Ali Shahzad Khan - BSCS Alum of 2021
Software Business Analyst at Objects
I started at SZABIST in 2016, and it has been essential in shaping my personality. The Computer Science Program is extremely well-designed. The entire voyage will be remembered since it provided several chances in the collaborative environment.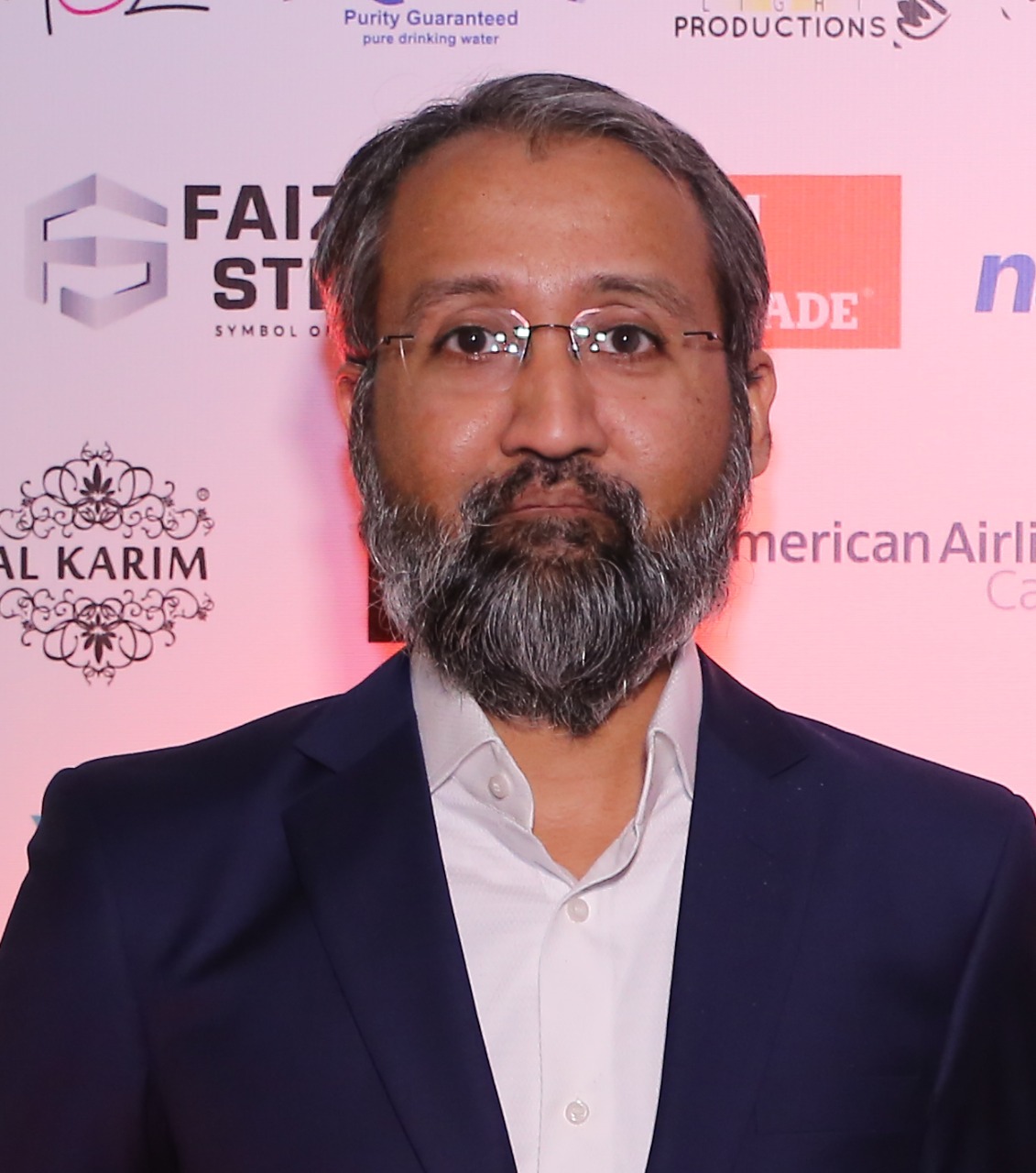 Mohammad Fahad- BSCS Alum of 2001 , MSCS Alum of 2003
Chief Operating Officer at Naheed.pk
My overall experience in SZABIST was truly valuable. After completing BSC Hons in Software Engineering I pursued Master's Degree in Computer Science. By the time my course was finished, I was all about trying to add value to whatever I was doing. The time I have spent there has left me with an open mind and important skills that I have deployed to the work I do now. My mind became open to the endless opportunities available to make a difference in a field that is important to me. The best part is to get to know people from a lot of different places, learn about different cultures and make friends for life.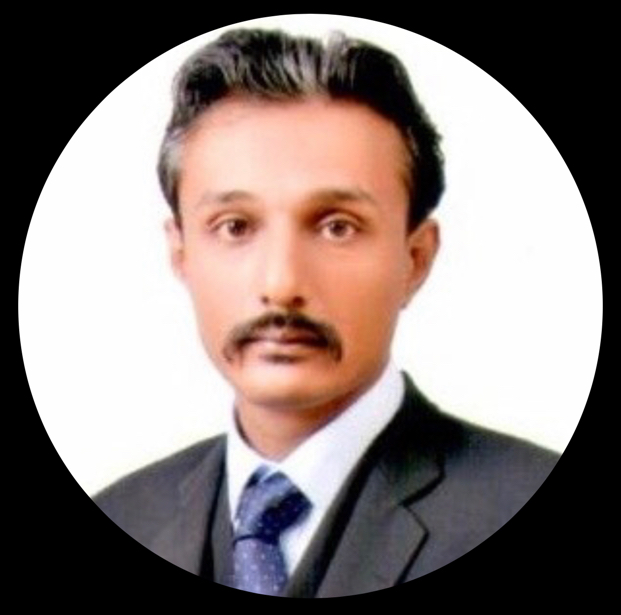 Osama Tanveer – MBA Alum of 2005 ,MSMS Alum of 2013
Vice President - Liability Products at Bank of Punjab
SZABIST, is a place that not only helped me prepare for my professional journey ahead, rather it also helped me prepare to be a better human being and to be who i am today.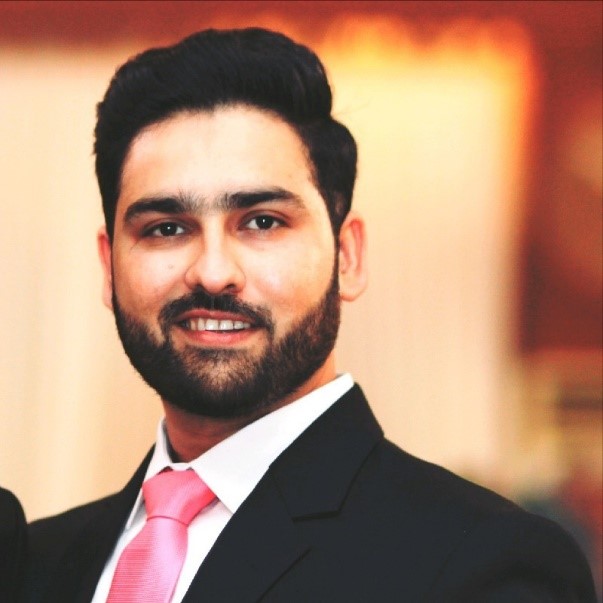 Syed Muhammad Anas Iqbal – MPM Alum of 2020
Head of UX and Product Design in HBL
"Being a part of PM at SZABIST was an enlightening journey that expanded horizons for my career and professionals skills. The experienced and competent faculty at SZABIST ensures to impart practical knowledge that is applicable in the industry. "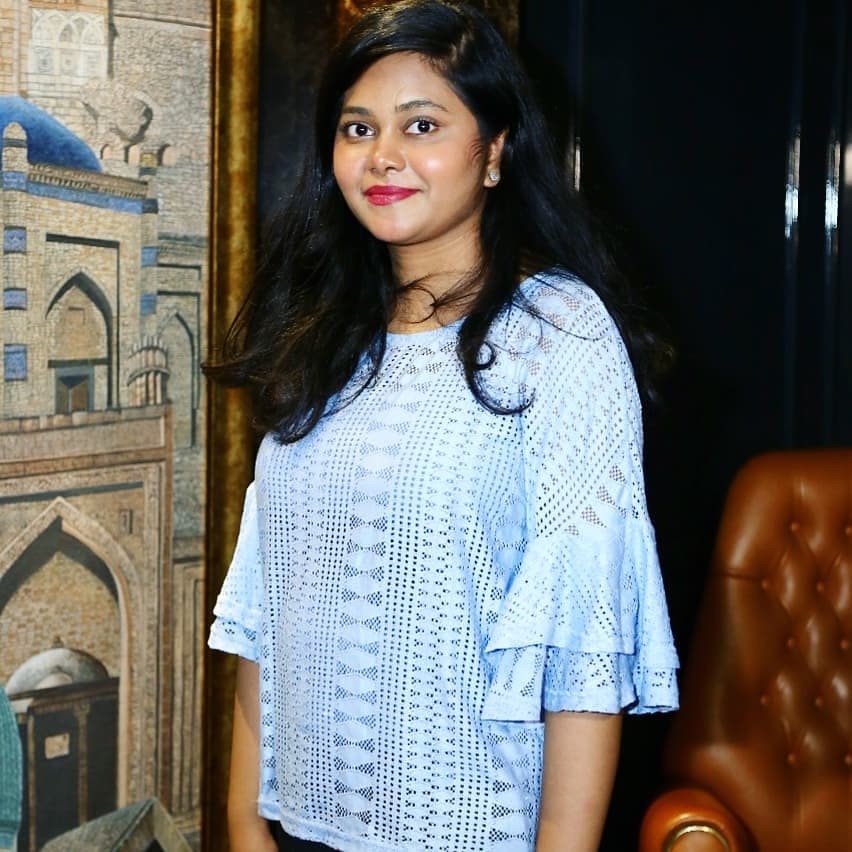 Brenda Fernandes – MBA Alum of 2018
Regional HR Business Partner - South at HBL
"SZABIST presents opportunities for networking and professional development in whichever field you choose and as a student starting your academic career you should definitely make use of it, apply for everything that you find interesting because at least one of those will work out. And if you don't know what you're interested in, SZABIST is the best place to be because you can explore anything and everything. There has been so much to gain throughout the years and when I took the time to be involved and invested in the University, it has always allowed me to grow as an individual."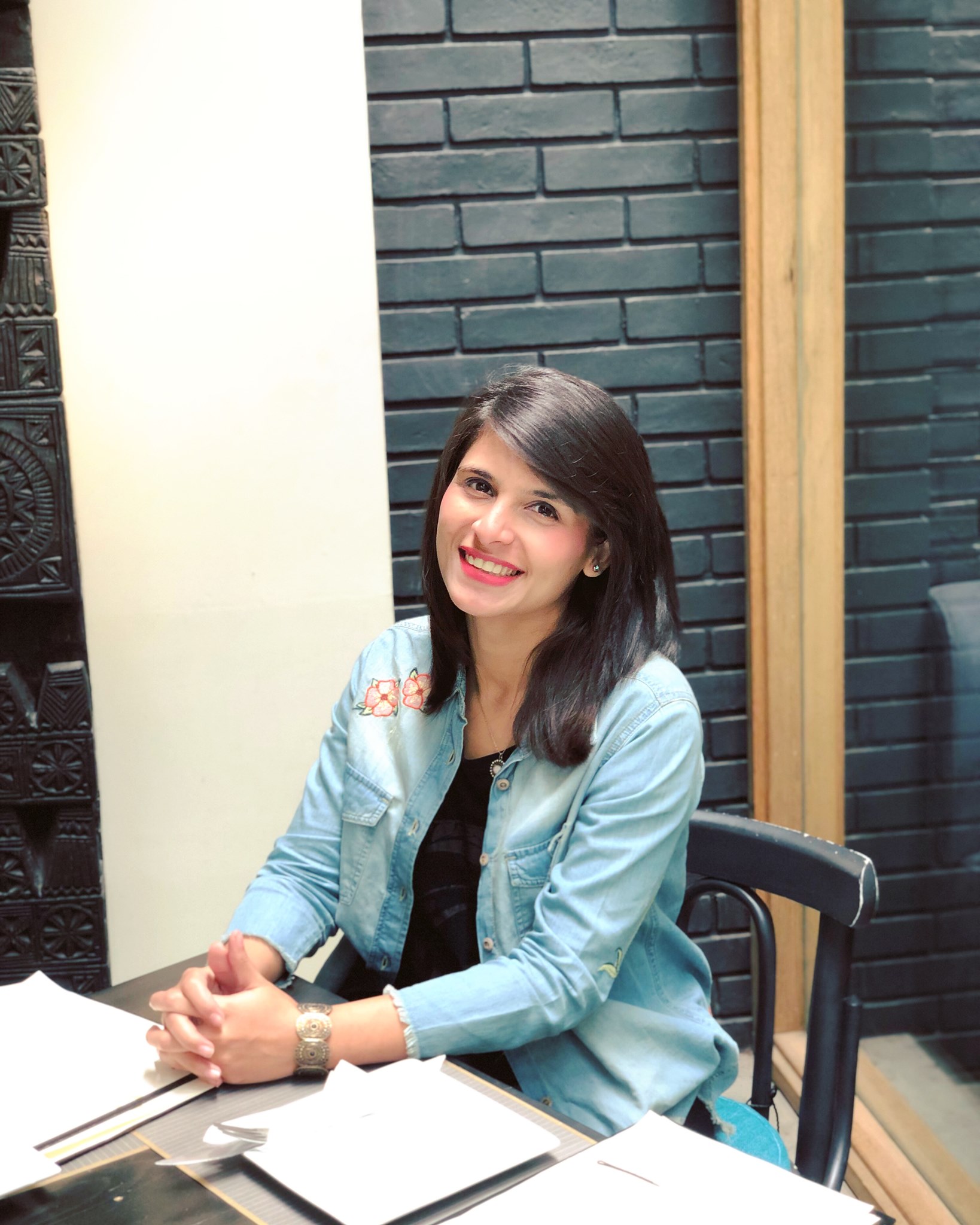 Mashal Amir Ali – MBA alum of 2016
Co-Founder / Director Marketing & Corporate Affairs at Runway Pakistan
My journey at SZABIST has been life changing and that experience has shaped me to become who I am today. This journey and the connections I made helped me build my own company, Runway Pakistan! I owe it all to my brilliant teachers, mentors and the university.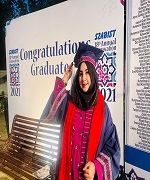 Sidrah Asghar – BBA Alum of 2019,MBA Alum of 2021
Marketing Director at Kacheri
Studying in SZABIST and graduating with a Business degree in which the projects and assignments revolved around starting ones own business set-up and how to run it efficiently it was somehow my aim to be able to run my own set-up one day. If I would have known that even before graduating I would become a part of such set-up as a co-founder I wouldn't believe it but it did happen. Being a founding member of "Kacheri" alongside SZABIST BABS Alumni Qumber Iqbal who is currently the CEO and founder of the set-up was an exhilarating opportunity for me to put all the hard work we did in projects all 4 years and implicate it in practical life. Together with Qumber we launched KACHERI officially in 2019 as a legal Tech start-up and in the same year we got incubated in the National Incubation Centre Karachi and became the first Legal Tech Start-up all over Pakistan. From being the Regional Finalist of Pakistan Start-up Cup (TIE ISLAMABAD) to launching our services in three different cities of Pakistan was an exciting moment for us and we couldn't thank SZABIST enough for the skills and the tools they provided us to run our own set-up and succeeding in doing so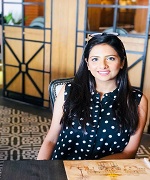 Afreen Mansoor – BSSS Alum of 2017
Social Media Strategist & Facebook Ads Expert – Online Entrepreneur
Enrolling in SZABIST turned out to be one of the biggest blessings! It was an incredible experience being a part of such institution that not only provided me with quality education but also helped me groom my entire personality. I was fortunate enough to not only ace my studies and get the highest CGPA of my class, but also was able to take part in all sorts of extra curriculars, while starting my freelancing journey. All thanks to flexible and easy-to-work-around schedules that opened doors for me I wouldn't have imagined if I studied elsewhere. I can safely say that SZABIST has completely changed my career trajectory for the better!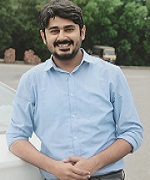 Muhammad Shahryar – MBA Alum of 2016
Regional Manager at Attock Petroleum Limited
My time at the SZABIST left me with a receptive outlook and significant abilities that I have deployed to the work I do now. My brain became open to the vast open doors accessible to have an effect in a field that is essential to me. During my study my research abilities definitely improved and I fostered an essential approach to going with regards to projects; words like worth chain, squander the executives, and using time productively, all turned out to be genuine ideas to me that I presently apply ordinarily inside my expert vocation. There are fundamental concepts that my exercises are presently founded on that emanated from my studies at SZABIST. By the time my course was finished, I was all about trying to add value to whatever I was doing.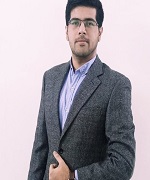 Muhammad Taha – MBA Alum of 2022, BEME Alum of 2017
Maintenance Team Lead at Rajby
"The technical skills and cross discipline understanding that I acquired from my time at SZABIST has acted as the catalyst for my career accomplishments. I truly cherish the meaningful relationships I cultivated with my professors and their excellent tutelage has grown me into the professional I am today."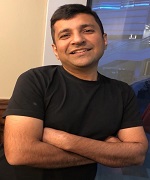 Suleman Raza – MBA Alum of 2001
Head of Channel & Trade Marketing - Traditional Trade Middle East at Reckitt Benckiser Arabia
"After completing MBA from SZABIST, I entered in FMCG sector and joined Unilever to start my sales career as Territory Manager. 3 years later I joined Reckitt Benckiser and served different roles of Area Manager, Regional Manager and National Sales Operations Manager. It is been more than 15 years now with this company serving different roles in Sales. In 2013 I moved to UAE Market and since then I have been doing sales roles here for total ME."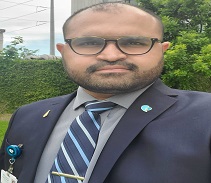 Nasir Iqbal Memon – MBA Alum of 2012
Senior Manager Operations and Quality Improvement at DOW University Hospital
My time in SZABIST made me think critically and work practically with academic knowledge. My teachers and colleagues helped me prepare for my second masters in healthcare administration from University of Houston. The strong knowledge base that I gained helped me a lot with my practical experience in 3 renowned hospitals in America. The spirit of giving back to my country brought me back after 8 years of practical acumen and experience Alhumdulillah. I am proud to be an alumni of such a prestigious institution.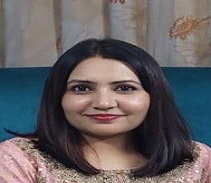 Aisha Wali – MBA Alum of 2012
Lead - Talent Acquisition, OD and L&D at Indus Motor Company Ltd.
I did MBA from SZABIST back in 2012, my experience at SZABIST during my studies helped me in acquiring skills to improve my business acumen and broaden my horizon to equip with challenges in corporate life. This resulted in helping me getting the right career path that I had planned for myself and I was fortunate enough to work in Pakistan and Middle East with reputed organizations.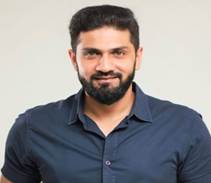 Mohsin Diwan – MBA Alum of 2020
Global Human Resources Manager in Daraz
Szabist has been an institution that helped me progress in my career. As a student who was working in the corporate world , I found each course in the curriculum extremely relevant to my field of work and validated my concepts, thereby creating theoretical depth and comprehension. I'm thankful to the faculty and the administration for offering an MBA program that is exemplary and well suited for all students.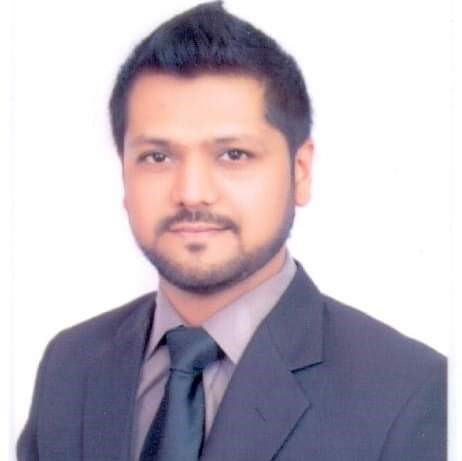 Kashif Razzaq Khan – MSMS Alum of 2013
Department Head - Internal Control, Operational Risk and Compliance in MCB Islamic Bank ltd
Studying from SZABIST is a top notch option for any student seeking individual attention, knowledge and experienced professor. My MS Degree from SZABIST provided control over my professional development and allowed me to design my career path rather than waiting for the next opportunity to come along.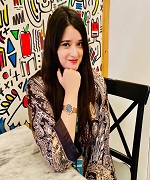 Sarah Hasnain – MBA Alum of 2014,BBA-Alum of 2012
Senior Brand Manager, HBL
SZABIST has been a wonderful journey for me. The amazing six years I spent over there were extremely rigorous and fruitful which shaped me into a thorough professional that I have become. Thanks to this prestigious organization for always making me feel like home.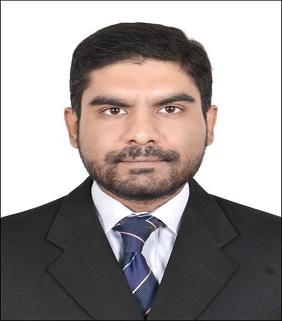 Daniyal Junejo – BBA Alum of 2012, MBA Alum of 2014
Senior Executive Research: Sourcing and Procurement at ePlanet Communications Pvt Ltd
My life in initially BBA and then MBA at Szabist was wonderful. Above all, the most essential life lessons I learned from SZABIST included:
1) High EGO is detrimental to business.
2) Customer satisfaction is key.
These lessons have helped me come a long way in my career.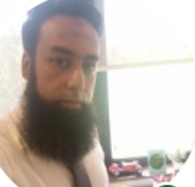 Faizan Saleem - MBA Alum of 2008
Head of Fixed Income Portfolio at Al-Meezan Investments Limited
I graduated from SZABIST in 2008 with MBA in Finance. I want to thank you for the wonderful experience I had at SZABIST. The education, guidance, and learning provided during the studies helped me to build a professional character.
The MBA program is well designed and synchronized as per the industry needs. The faculty brings a lot of experience from both industry and academia, giving them the ability to ground the lessons and concepts in real-world examples of practical application. They have high standards for performance, and I was glad to be challenged during the period as this helps me excel in my career on a fast track basis. SZABIST was the best place to earn my MBA degree and gave me a proper foundation to be successful in Asset Management, Advisory, and Financial Services. I would highly recommend the MBA program to anyone looking to further their education, enhance their leadership ability and take their career to the next level.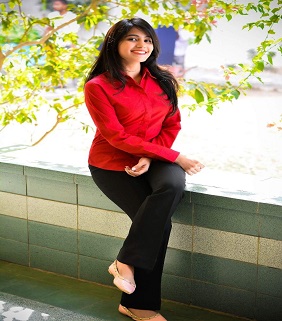 Anisha Shahani – Alum of 2019
Senior Account Manager – Digital at The Creative Camp
Stipendium Hungaricum Scholarship Holder
Anisha Shahani, BBA Alumna of the class of 2019, has been awarded the prestigious Stipendium Hungaricum Scholarship - 21' to pursue her Master's in Management and Leadership from Budapest University of Technology and Economics. Anisha is exhilarated by this opportunity, and believes that an unparalleled potential exists to bridge the gaps between optimum economic activities and human production capabilities. She believes such opportunities present a means to network and share ideas with individuals with high management and leadership acumen on a global level, and will help her to explore effective business practices & styles unconventional to the Pakistani Industry. SZABIST congratulates its alumna on this great achievement.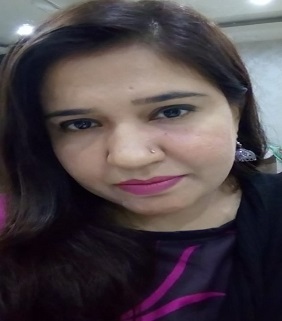 Mehreen Mansoor – MBA Alum of 2005, MSMS Alum of 2019
Manager Talent Acquisition - Executive Search at HRFirst (Pvt.) Ltd
Being an MBA student at SZABIST was one of the most amazing experiences of my life. After a long time, when I wanted to persuade MSMS, the only name that came to my mind was SZABIST. I once again connected with SZABIST and completed MSMS with the chancellor's honor roll. My association does not end here but continues as a PhD-MS student of this prestigious institution. SZABIST has no doubt improved my career prospects and has played a very crucial role in shaping up my career as a Recruitment Consultant and a Researcher. I have learned a lot of specialized skills from here, which have contributed significantly throughout my career till date.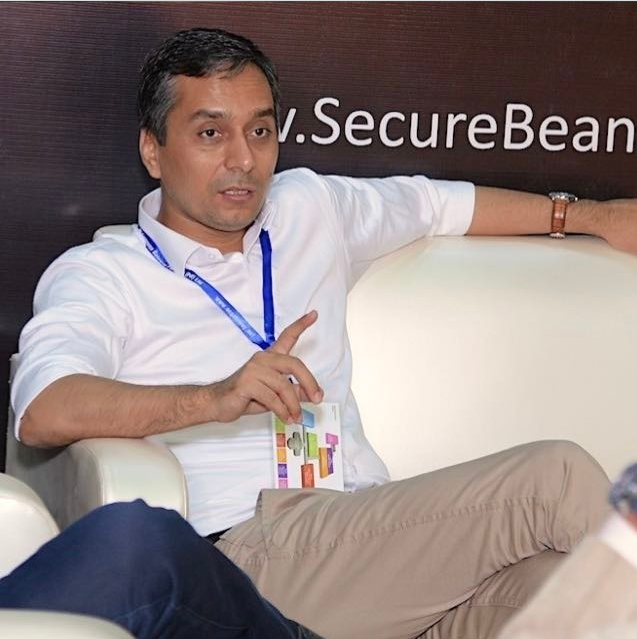 Mohammad Azam Mughal – MSCS Alum of 2005
CEO at SECUREBEANS
I chose to study Computer Networks & Security at SZABIST because no other institution was offering such combination of Master degree in early 2000 with variety of subject and research facilities. At that time, this field was not so popular for post graduate studies. It's SZABIST who have that vision, a vision of future educational trends aligned with industry need. To be very precise, am very much happy with my decision. Thank you SZABIST.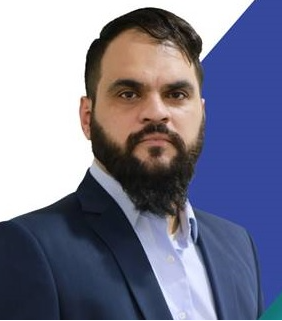 Jawwad Naeem – MBA Alum of 2008
Head of Islamic Equities at MCB Arif Habib Savings & Investments Limited
My experience at SZABIST was tremendous, the whole experience was challenging but equally rewarding. MBA program at SZABIST proved to be an ideal blend of practical & academic knowledge about my chosen field. SZABIST as a university was a unique, fun and lively place to learn under the guidance of the industry's best faculty along with the access to excellent resources at the campus. It was truly a great honor to get engaged with the university as the visiting faculty for good 5 years which allowed me to give back a little to the place that gave me so much. I feel proud to be a part of the SZABIST family.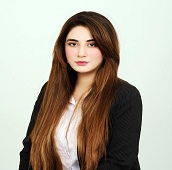 Sanya Shahid - BBA Alum of 2008, MBA Alum of 2010
Head of Customer Experience & New Initiatives at Nutshell Communications
My experience with SZABIST has been extremely memorable and has helped me grow personally and professionally. The entire Management Sciences faculty and department left no stone unturned to enable and empower us to shape our future. The faculty helped me realize that both professional experience and higher education are important to achieve my future goals. Because I had a great experience here before and every member at the school is very supportive, I decided to come back to SZABIST for my Doctorate and the experience has only reinforced my belief. I continue to think of SZABIST as my second home and my years here have been a wonderful experience of learning with prolific exposure to the outside.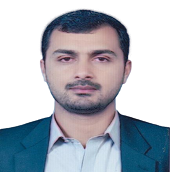 Dr. Nadir Khan– MBA Alum of 2010
Assistant Professor at University of Balochistan, Quetta
Belonging to a far flung away area of Pakistan, when I started studying at SZABIST, it changed my behavior and attitude towards life. My success in life and where I am right now, SZABIST has contributed a lot.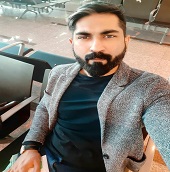 Syed Zeshan Ahmed – BSMS Alum of 2009
CEO at Black Production Films
SZABIST nurtured and polished the talent and prepared me for the challenges of the corporate and production world that was ahead. It enabled me to push beyond the boundaries so I could imagine things that were not possible at the time. Moreover, it taught me not to falter due to failure and always do projects with conscientious effort.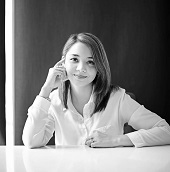 Ismat Hashmi - BBA Alum of 2012, MBA Alum of 2017
Co-Founder & Strategy Director at Craftsmen Media
My journey at SZABIST played a fundamental role in refining my personality, goals, and ambitions. The Knowledge, Experiences, Friendships, and Life lessons learned during my time at SZABIST have molded me as an individual. I believe this institute treats its students and faculty as a family that is always there to offer support. I can honestly say that the bonds and memories created here last for a lifetime.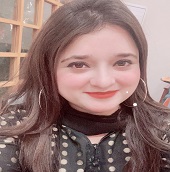 Sarah Hasnain - BBA Alum of 2012, MBA Alum of 2014
Head of Marketing at OpenPort
I was a student in SZABIST for good long 6 years. After sometime it truly became my home where I learned and grew as a person and a professional. This university taught me how to take decisions and challenges in life. It helped me understand how the professional world works and what all we need to do to achieve excellence. My most memorable 6 years in SZABIST shall never be forgotten. Thank you SZABIST for shaping me the way I am today.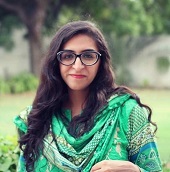 Zainab Rehman - MBA Alum of 2015
Head of Strategy at Digital Eggheads
SZABIST wasn't just a stepping stone in my educational career, it was a lot more than that. It was here that I found what skills I had and how to work on them, teachers who have been an immense support, and have kept being so long after I graduated, and of course 3 years worth of memories that will always stay with me. Here's hoping I can give back to the institute with my contribution as a professional to prove how important the university has been for me throughout.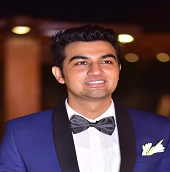 Moiz Ahmed Khan-FLMI- MBA Alum of 2012
Manager & Senior Life Underwriter at EFU LIFE Assurance Ltd
Needless to say, a good institution makes a person. SZABIST and the faculty of this institute have played an indispensable part in my life, I have learned and evolved alot during 4 years which I spent at SZABIST. Writing about my life at this institute is like living it once again… all the projects I did, presentations I gave, deadlines I met, strict marking of teachers and after final semester partying with the same teacher (as a friend) …. unforgettable wonderful memories. I wish and pray for my teachers and this institute to produce more resources for the professional market.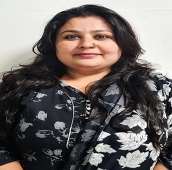 Prem Lata – BSMS Alum of 2009
Social Media Manager/Freelance Script Writer at WS Cube Tech - India
A small-town girl or wormy or looser words like this were very common for a person who comes from a diverse background like a small village to a big city like Karachi, but when I came to SZABIST in 2005, things were not the same as I expected. I was welcomed with gratitude and soon things became so easy because the teachers I met, the friends I made and the overall environment I got were all so friendly that it made my 5 years here so memorable, even after 10 years one part of mine is still left there. Now I am working and pursuing my career in the field of media because of the 5 years extensive knowledge I got there and it is still helping me in all deeds I do. I can't thank you less my dear 2nd home SZABIST lots of love for you.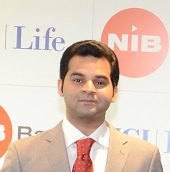 Salman Sethi - MBA Alum of 2013
Deputy Manager New Business Operations at Adamjee Life Assurance Company Limited
The best thing about studying at SZABIST t is that it allows freedom to explore different avenues, as the classes are not limited to theories only. The instructors are professionals from diverse backgrounds, which assist in inculcating an atmosphere of implementing practical cases and to stimulate generation of new ideas. The institute also allows for leverage for working professionals so that they can manage their work schedules along with their classes, which is the single most defining criteria when it comes to selecting a higher education institute, kudos to SZABIST.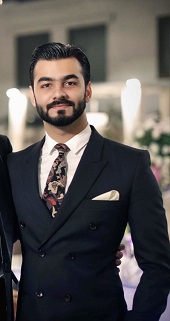 Syed Ali Irtiza - BBA Alum of 2016
Account Manager at IAL Saatchi & Saatchi
SZABIST always gave me encouraging and empowering platforms to voice my thoughts.
The challenges and opportunities I had thrown my way during my BBA years have moulded me into the person and professional I am today.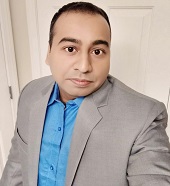 Muhammad Usman Saleem - MPM Alum of 2014
Senior Project Manager at Raqtan Group KSA
There is a famous Chinese proverb "If you are planning for a year, sow rice; if you are planning for a decade, plant trees; if you are planning for a lifetime, educate people" and that's what compelled me to join SZABIST's top notch Masters program in 2013. The institution provides all aspects of personal development, professional development, self-cultivation to presentation skills, teamwork and effective leadership. The program renders business and technical knowledge, confidence and a vision to prepare myself to take the crucial steps in my career and become an exceptional digital leader in the rapidly changing digital market. The renowned industry leader faculty at SZABIST paved a strong base to succeed in the extremely competitive digital arena and broaden my perspective to compete in a holistic manner. My decision to pursue masters at SZABIST stands as one of the critical decisions I took which has dramatically accelerated my career growth. If you are aiming to make a difference, join SZABIST and step forward towards success!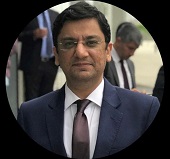 Shahid Sumar - MCS Alum of 2000
Chief Information Officer at Bank Albaraka
I completed my MCS (Software Engineering) from SZABIST during the years 1998-2000. The life at SZABIST is still memorable and helped me understand Information Technology academically and professionally. My professional qualification from SZABIST has made a significant contribution in my career and helped me a lot in positioning myself to leadership roles in this competitive corporate world. I would like to thank my classmates, teachers and respected Alumni for wonderful company and guidance during my stay at SZABIST.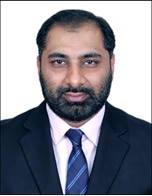 Raheel Bhagar - BCS Alum of 2004, MBA Alum of 2005
Head of Shariah Compliance at Soneri Bank Limited (Mustaqeem Islamic Banking)
SZABIST is a unique, energetic and lively place where live-long memories are formed. My time at SZABIST was a period full of learning, growth and and exploration. SZABIST helped me identify my skills and provided me a clear direction to steer my career. Passing by the campus brings back all those wonderful memories and very proudly I can call the place my second home.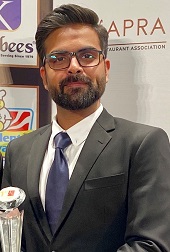 Adeel Feroz Kalia - BBA Alum of 2010
Director at Kaybees
As a child, I had grown up observing how the seniors of my family run our family business. However, with evolving times and as young blood enters an establishment, there must come along new ideas and strategies to take your business to new heights. My marketing degree from SZABIST immensely helped me in achieving just that. Over my time there, I got a chance to polish my leadership skills through various projects, learnt to analyse risks and work on expansion plans for the business. The educational approach was very practical and I got to apply in professional life what we learnt in our courses. SZABIST was, in all, a great experience for me.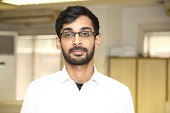 Muhammad Danish Khan – BBA Alum of 2015
Product Manager – Wealth at Habib Metropolitan Bank
I entered in SZABIST with a very limited knowledge and self-confidence. The day I walked out, I was a complete different person. I will give all credits to SZABIST, for where I am and What I am today. Institute has taught me from basics to the point where I am capable of taking managerial decisions. It broaden my perspective of thinking and has given a holistic learning on how to stand out at your work. People generally says real world starts off with your career, I say SZABIST is real world. You will feel all sort of pressure, competition and scaled learning.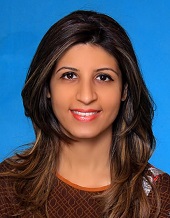 Anita Zohaib – BSSS Alum of 2011
PSHE Faculty at Cedar
I joined SZABIST in 2007 as it provided me an opportunity to polish my skills related to the field of psychology by applying my knowledge and experience. It has been over 13 years since I initiated my career as behavioral sciences specialist; currently working as a Clinical Psychologist/ Personal, Social, Health & Economic (PSHE) educator by acquiring skills and qualities required for dealing with human inquisitiveness. I sincerely would like to appreciate the role of SZABIST and its faculty in shaping me who I am today.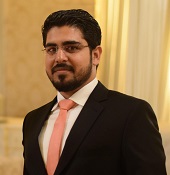 S. M. Nehal Zafar - Alum of 2014
Regional Operations Manager at Mocca Coffee
SZABIST has significantly contributed towards my professional development. It has polished my skills, gave me a clear direction towards professional life. You can find the best faculties who have more practical knowledge along with the theories. SZABIST does not stay behind in any extracurricular activity, from sports student teams to student councils & student societies, from course presentation to hosting live events, from cultural events to concerts, from job fairs to Alumni saga card, you can find every extracurricular activity at SZABIST. I made a huge PR circle and some great friends while studying. I want to thank SZABIST for providing me with a great degree, good friends, amazing teachers, reputed Alumni and recognized leaders across the globe.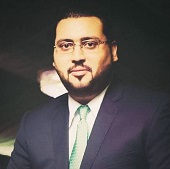 Ahmer Zuberi - BSMS Alum of 2009
MSSS Alum of 2020
Clinical Psychologist at Liaquat National Hospital
Thank you SZABIST for being the ultimate catalyst in my career. My association with the alma mater goes back to 2005 and till date whatever I learnt or was taught by the esteemed faculty, continues to play a pivotal role in my professional growth. Not only it allowed me to develop a holistic approach towards work ethics and management, but has also instilled the humanistic passion of contributing to the society as a mental health practitioner and allow individuals to lead more fulfilling and meaningful lives. Thank you SZABIST, for making me what I am today!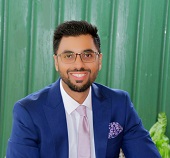 Zuhaib Khan Pirzada - MBA Alum of 2009
Senior Business Analyst – Financial Crime at Westpac Institutional Bank Australia
SZABIST provided me the platform to meet enthusiastic and dynamic professionals from different walks of life. As I was enrolled in MBA Evening program from 2006-2009, mostly students were already employed or had their own businesses. Thus, the classes were filled with profound experiences which obviously widened the horizon of my understanding.
I also truly believe that I was very lucky to receive knowledge and wisdom directly from the best faculty members of the market, who had loads of experience within their respective fields.
The environment was friendly and as such the students were encouraged to share their knowledge, experiences, and learn from it.
Although, I badly miss those days spent at 90 & 100 campuses, but nonetheless, I have made some everlasting bonds with friends and will always cherish the memories.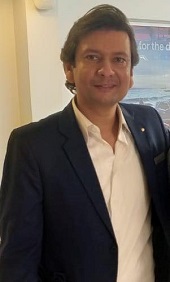 Mujtaba Yaqoob - Alum of 2005
Manager Marketing at Hyundai Nishat Motor Pvt Limited
Success starts with a good education. Studying at SZABIST opened many horizons for me, both professionally and socially, and I am thankful for that. My MBA from SZABIST allowed me to begin a successful and fulfilling career in the Automobile industry. I am proud to be a SZABIST alumnus and wish them super success in years to come.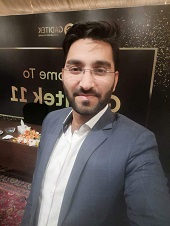 Fahad Ali - Alum of 2015
Head of Partnerships at Gaditek
SZABIST has been a breeding group of building entrepreneurs. Apart from skills, the institute has equipped me with right mindset required for corporate battles and culture, which is very important in today's world. I remember, in my tenure most of the teachers were from practical life, sharing real run time case studies and challenges. Furthermore, EDC Department at SZABIST is super strong and professional in making Alumni connected and empowering SZABISTIANS on all fronts.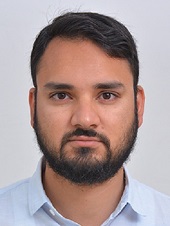 Baber Javed - Alum of 2015
Head of Merchandising & Production at Beconnected Africa Ltd - Ethiopia
I did my MBA from SZABIST in 2015 and it helped me enhance my skills in Supply Chain and Marketing. With a very strong faculty, I believe SZABIST is one of the best institutes for students to sharpen their skills and become a better person professionally as well as personally.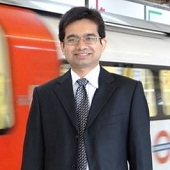 Shahzad Sultan Ali - Alum of 2006
Head of Delivery Management at Network International- Africa
I joined SZABIST in 2004 because it offered me an opportunity to advance my career in IT, learn from professors who are informed and experienced. Additionally, to build a network with people of diverse background and skills. Master's program from SZABIST has given me the needed resources and tools to be effective in the workplace. The technical skills I gained during my program are applicable in real life scenarios. I was offered an excellent opportunity while I still had a semester to go! this is a testament to the quality of education at SZABIST. No doubt SZABIST offers a great environment to learn and build a successful career. It would do you well to maximize the opportunity!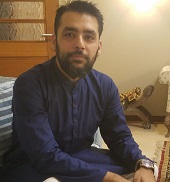 Yousuf Kamran - MBA Alum of 2008
AVP MArketing at Al Meezan Investments
SZABIST has been the greatest catalyst for my career. I discovered my passion for marketing/brand communication during my MBA at SZABIST. The marketing faculty helped me hone my skills and prepared me for the corporate journey ahead. It has been over 13 years since I started my career as a brand custodian for the financial sector and till date what I learnt at SZABIST continues to play a pivotal role in my professional growth.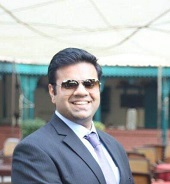 Mohammad Ali Sangi - BBA Alum of 2013
MBA Alum of 2015
Assistant Director, Trade Development Authority of Pakistan (CSS 2015) - Government of Pakistan
Education isn't just about lectures in a classroom, but it's about holistic development and learning beyond books. SZABIST provided just that with excellent faculty, which empowered us with projects, leadership roles and gauging performance beyond the classroom. That's why I owe my success in the private and public sector to SZABIST. Came to SZABIST as a student but graduated as family, with friendships and relations to cherish for life.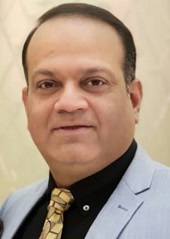 Lt. Col (Retd) Aurangzeb Ali - EMBA Alum of 2015
Regional Manager (South Pakistan) at Fauji Security Services Pvt Ltd
I have studied in many institutions across the globe. I have found SZABIST as the most prudent, practical and synergetic institution where students are taken care of by top class faculty with excellent scholastic management. Today as a senior level manager, I feel confident enough to take on the business concerns amicably. Chancellor SZABIST and her vibrant team has contributed in my career to the level of entire satisfaction. I wish SZABIST a wonderful future ahead.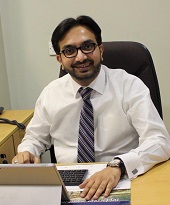 Asrar Alvi – Alum of BBA Alum of 2008
MBA Alum of 2012
General Manager - Software Solutions Innovative Pvt Ltd
The six years I had spent with SZABIST as a student of first BBA and then subsequently MBA are some of the most memorable years of my student life. The professional education I received at SZABIST, coupled with the rigorous training of presentations and projects not only equipped me for my professional life – but in fact gave the ability to excel in it. In my career, I have had the opportunity to successfully engage with numerous industry leaders and have been able to bring about some unique product concepts to the country – and have often reflected upon the role of SZABIST in helping me become who I am today.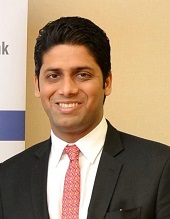 Basit Arshad – BBA Alum of 2008
MBA Alum of 2010
Vice President - Investments, BlueOrchard Finance Ltd
As a student of BBA and MBA, I was associated with SZABIST for 6 good years and during the tenor, University and its faculty have helped me to be the person I am today. The diversity in the academic modules and projects we did during these times broadened my knowledge and developed a practical approach in the Business and Finance sector. University offers a blend of friendly and competitive environment which helps a person shape for the actual world ahead of him. Most of the Faculty was associated with their relevant fields which added a value of practical curriculum for the students.
On this platform, I would like to sincerely thank SZABIST and my Faculty members for their patience and effort towards all of us.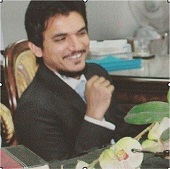 Rehan Masood – MBA Alum of 2009
Joint Director, Payment Systems Department at State Bank of Pakistan
Time spent at SZABIST prepared me for the cut-throat competition in the corporate world. After almost 11 years, I still cherish the memories collected during my MBA evening program from 2006-2009.
Today, while looking back, I think SZABIST played a big role in my career.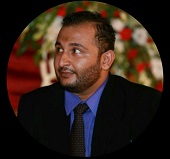 Zohair Abbas - BBA Alum of 2015
MBA Alum of 2017
Manager Stitching at Gul Ahmed Textile Mills Ltd
SZABIST, like it says about itself, is a place where you discover yourself! I started discovering my potential and talent when I joined SZABIST for my BBA in 2011. With my professional life beginning soon after my BBA I completed my MBA from SZABIST as well in 2016. I have learned a lot here, made friends of a lifetime, made amazing memories and above all loved my time here! Would always try to give back to this place as much as I can!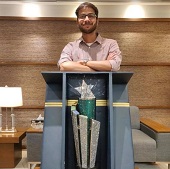 Miqdad Sibtain - BSSS Alum of 2013
MBA Alum of 2015
Director Strategy at Media Matters - A Grayling Affiliate
I can easily say, what I am today, SZABIST has a significant contribution towards it. More than a decade ago, I had opted for Social Sciences as my core field, I never thought any school could be better than SZABIST and I was surely right about it. With a varied variety of teachers and professors, SZABIST provides a unique environment of academia and fun. The undergraduates are given a fair idea of realism and idealism and how the corporate sector would look like when they step into it. Last but not the least, designated program coordinators are the support system of the students studying under them.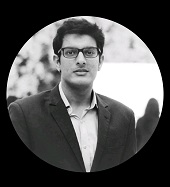 Khan Muhammad Osama Shaukat – BBA Alum of 2011
MBA Alum of 2013
Senior Manager - Public Relations & Marketing at Huawei Consumer Business Group
SZABIST for me was quite a journey. I'd say a journey of self discovery where I maneuvered not only through academics, but also in human networking. I've had some of my toughest moments during the course of my six years at SZABIST — both BBA & MBA. But all those failures and upheavals prepped me for the mainstream life. I did have my fair share of fun and learning too, through group projects, last minute studies and trying to sell games stalls and channa chaat.
All in all, it was well rounded experience and I got to learn from some of the best in business.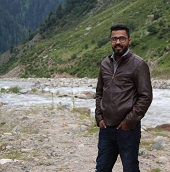 Ali Jaffer – Alum of 2015
Senior Digital Media Planner - Mindshare
August 2011, I was a little frog in a big pond. Neither I had a recipe for success nor I knew how to dress up for it. It all started off with Szabist that taught me the secrets to the recipes and how to implement it. And here I am embracing 6 years of experience Digital marketing yet a long way to go.
Everyone is gifted by Allah, they just need a direction and I found mine at Szabist.
Proud to be a Szabistian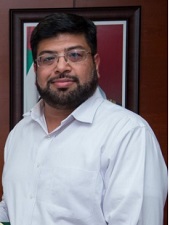 Syed Makhdoom Ahmed Ashraf – Alum of 1998
IT Project Manager at Injazat Data Systems
I am from the second batch of SZABIST MS in Software Engineering, Studying at SZABIST was a great learning experience that broadened my view of the world. Beside giving me essential knowledge of the primary basis of the IT Industry, I was introduced to many important IT professionals and my friends. This degree helped me immensely while I was doing complex projects for the government of UAE.
I wish all teachers and students currently studying at SZABIST and its future students the very best. Much can be gained from a SZABIST professionals degree if you apply yourself diligently. Good Luck!
I am a proud SZABISTian.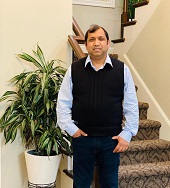 Abdul Ghaffar Hafiz - Alum of 1999
Consultant Solutions Architect at SAIC USA
SZABIST provided me best education in software engineering that was in international demand at that time. My professors were very hard working and delivered best knowledge in computer science field. I studied in USA later in year 2000, what I learned from SZABIST was very helpful in my U.S. Education.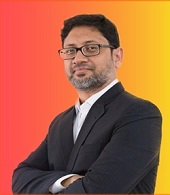 Sadiq Mohammad - Alum of 1999
CEO at Neusol Private Limited
SZABIST polished my skills as a leader, to produce the great software products and earn recognition at my workplace. I relished and learnt a great deal from the MS program at SZABIST. This program sharpened my Skills in research, which helped me immensely while I was doing complex projects in UAE. SZABIST was indeed a life-changing experience.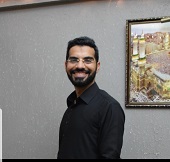 Muhammad Yousuf - Alum of 2014
SAP Business and Integration Team Lead at Accenture Middle East
At SZABIST, I got the opportunity to realise my true potential through a diverse range of specialised and professional courses taught by some of the best teachers and leading industry experts. The teaching methodology at SZABIST focused equally on the academic as well as professional development of its students. SZABIST made me a disciplined professional who excels at his job today.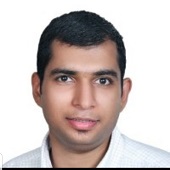 Rizwan Pir - BBA Alum of 2008
MBA Alum of 2011
Head of Customer Services and Operations at LivaNova Canada
SZABIST MBA program is extremely flexible and continues to reinvent itself to meet the desires of the students. The relatively small class size enables the MBA experience to be customized to individual desires and the large undergraduate population in the business school ensures companies from a wide variety of industries and focus areas find their way to campus, making introductions easier.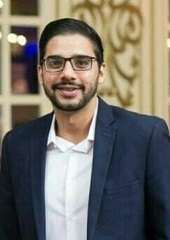 Ibad Abbasi - BBA Alum of 2012
MBA Alum of 2014
Head of Brands at Careem
Looking back nearly a decade ago, I think one of the best decisions I made was to choose SZABIST for my BBA degree. SZABIST wasn't just a very comfortable and fun university to study at but provided a very unique learning experience. With most of the faculty members working in the relevant fields, the study provided a practical curriculum and a chance to network with the right people for future job opportunities. The focus on extracurriculars was amazing, student council, ZABMUN and other societies were very helpful in preparing me for the real world. And of course last but definitely not the least, a support system led by my Program Manager is something not every university can offer.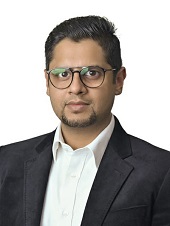 Fahad Ali - BBA Alum of 2009
MBA Alum of 2011
National Sales Manager at Swvl
You need a strong base to succeed in the extremely competitive landscape and SZABIST gave me the perfect setting to find my true calling. The culture and energy pushes you to realise your true potential, which is all down to the faculty and the environment equipping you with solid foundations to achieve personal and professional milestones.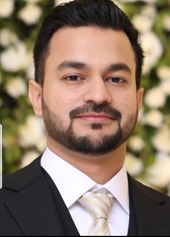 Faizan Abbas - BBA Alum of 2013
MBA Alum of 2015
Functional Manager, E.M.E.A at DXC Technology
SZABIST has played a vital role in shaping me to who I am today. The institute not only equipped me with right market knowledge but also broadened my horizon. My in-class experience and extracurricular activities have immensely helped me stand out. The best part about SZABIST was the benefit of having evening class which gave me the opportunity to pursue my career and education simultaneously.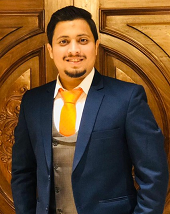 Syed Kumail Haider – MSCS Alum of 2018
Head of Software Development at RGS Logistics
My choice to study in SZABIST was rewarding in every possible way. The courses and the exposure I had there, have really helped me led down a solid foundation in my professional life. I am proud to say I am a SZABIST Alumnus with credentials in MS –Computer Science. From studying at a world class institution to making friends from different ethnic backgrounds, SZABIST proved its values of culture inclusion and diversity acceptance. I would indeed take this opportunity to give this credit to our respected professors and out-class faculty who kept striving to provide us a competitive learning platform. The time period at SZABIST was great and memory to cherish for life time. SZABIST is a life-changing experience.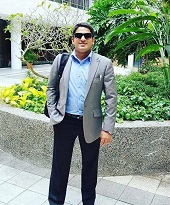 Syed Hassan Arsalan - BBA Alum of 2008
MBA Alum of 2010
Business Manager – Global Business Division at The SEARLE Co. Ltd
My experiences as both an undergraduate and graduate student at SZABIST prepared me well for my role as a Marketer. Studying Marketing at SZABIST helped me develop the critical thinking skills I use each day when making recommendations to management regarding the financial implications of attracting new customers, developing new products, utilizing new business strategies or global expansion plans. In its simplest form, studying MBA at SZABIST helped me develop a mindset focused on the diversity & optimization, as well as an emphasis on unintended consequences and the power of change.
In my current role at The SEARLE Co. Ltd., I am responsible for the commercial business in Global Markets spreading across Asia Pacific, Africa, CIS & GCC. My role provides me with an opportunity to critically evaluate existing business, such as by creating tools to assess the strength of product or customer mix, as well as prospective business opportunities. SZABIST has enriched me with the right set of managerial & decision-making skills required to attain an edge over the global competition and leading from the front with the audacity to outperform. MBA from SZABIST has indeed been a game changer for me!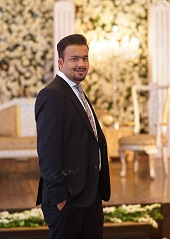 Farhan Hafeez – BBA Alum of 2013
Founder and Consultant at Transmedia Digital Solutions
Your institute plays an important role in making you a successful professional be it business or job it prepares you for the practical world. I have no doubt in saying that SZABIST has truly helped me in making me the person I am today. 4 years of BBA in SZABIST were one of the best times of my life that gave me the opportunity to explore my skills with its theoretical and case study based learning and extra curricular activities that helped me make the right choices as a professional. I would highly recommend SZABIST to any student opting for universities now. Proud to be a SZABISTIAN.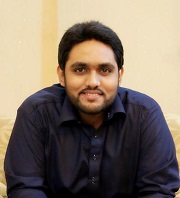 Emad Zafar – BBA Alum of 2011
Senior Manager, Client Services at Asiatic Public Relations Network
I graduated from SZABIST with a BBA degree in Marketing in 2011. The BBA program at SZABIST has given me so much more than I could've imagined or expected. I walked through the gates of SZABIST as a student for the first time in 2007 with a clouded vision of what I wanted to do in my professional life. It is during the four years that I spent at this university that I discovered my love and passion for marketing communications. The courses, the classmates, the alumni, the teachers and the numerous extracurricular activities have been the main ingredients to a transformative educational experience I would not have gotten anywhere else but SZABIST. Whatever I have achieved in my professional life so far, I owe it to this institute and would wholeheartedly recommend it to everyone looking to build a strong foundation and launch pad for their careers.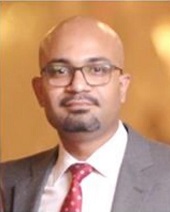 Salman Ahmed Khan - Alum of 2016
Group Product Manager at Martin Dow Limited
SZABIST immerses you in the world of practical approach with desired course content, while exploring emerging frontiers of marketing & project management in your sphere of interest. I'm a proud Alumni with academic credentials of MS (Project Management) & MBA (Marketing). It's a place where you make life-long friends and professional liaisons, and I highly recommend its offered programs.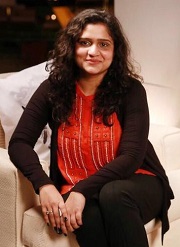 Suboorah Rizwani - BBA Alum of 2009
MBA Alum of 2011
Marketing Consultant & Co-Founder at ViralManjan
Life is a never ending learning cycle that keeps on teaching you in different ways. Educational institutes are the critical stations where you spend some of the most precious years of your life, years when everything seems to be in control and out of control at the same time. SZABIST has helped me nurture myself during that period, provided a direction and enabled me to enter the so called 'Real World'. The faculty, facility and approach with which the institution is leading is hands down the best in class.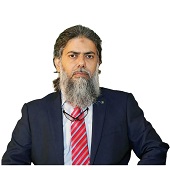 Sultan Mughal – MBA Alum of 2003
Executive Director – PEPSI – Pakistan Beverage Limited
We spend life in phases, transforming from one phase to the next. Ideally, there has to be some value addition when we move from one phase of life to another. Although, I started working back in 1996, quite before joining SZABIST, but joining SZABIST IN 2001 for doing MBA in evening, was a turning point not only for my career, but my entire life got 180 degree changed as well.
We were lucky enough to have wonderful faculty who not only taught us the up to date curriculum but also gave us lifelong lessons to move in the world in general and in the corporate world in specific. Apart from academia, we also had many opportunities for extracurricular activities of which we were also encouraged to be a part of, for example following the same I participated in Inter College/University Qira't competition and won first position for SZABIST. Keeping the same wonderful experience in mind, you won't believe that after almost 18 years, I once again opted to complete University of London's LLB program through SZABIST.
In the end, instead of writing any formal concluding remarks, I am recalling the numerous beautiful memories of SZABIST and would only like to say Thank you my Teachers and Thank you SZABIST.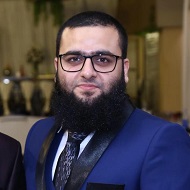 Muhammad Farrukh Bhabha - Alum of 2015
Founder/CEO at Print 3D Pakistan
I'm a computer sciences graduate from SZABIST in 2016. It was a rollercoaster rider in SZABIST as once I got dismissed from SZABIST and got readmission in same year. it was not a determination to prove myself, but I gathered courage to do so anyway. During my graduation we chose 3D Printer as our FYP and it was a turning point in my life. We got many praises and awards for the project and I started my own company "Print 3D Pakistan" one of the pioneers of providing top notch 3D Printers in Pakistan back in 2014. SZABIST provides me platform to showcase my innovation on many platforms and I met Microsoft team at an event, and they incubated my company for 6 months program. induction in Microsoft programs and associated with Microsoft brand has been pivotal in helping Print 3D secure several high-profile contracts. I am very thankful for ALMIGHTY ALLAH, parents, mentors and my program HOD to provide me such segments of limitless possibilities where I can do stuff which is effective in every way. Life is no different than the weather. Not only is it unpredictable, but it shows us a new perspective of the world every day.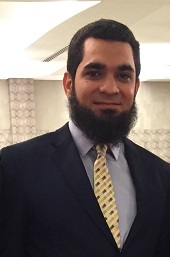 Muhammad Mubin Jaliawala - Alum of 2009
Head of Corporate Sales at Agha Steel Industries
SZABIST has played a pivotal role in what I am and in the bigger picture as a human being. The helpful faculty and staff of the Management Sciences at SZABIST has left no stone unturned in providing an environment conducive to hard work. With some of the hardest working and smartest people of the batch next to me, I have been motivated to work harder throughout. The steep learning curve has led me to expose myself to capabilities I never knew I had and to recognize the immense potential that goes to waste if not tapped into. SZABIST made me realise that I am a new person; not just in my technical knowledge of the business world, but also in my multitasking abilities, my renewed perspective of time and its value, and most importantly, in realizing my true potential. This journey, a one-of-its-kind rollercoaster ride, has truly been my favorite with the best takeaway on offer: It is never too late to follow your true calling! SZABIST is not just a university, it is a Center for Excellence. The faculty, teaching approach, first-hand exposure to the industry, learning from peers, and facilities on offer are unmatched.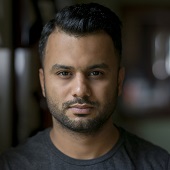 Bilawal Khoso - Alum of 2012
Assistant Professor of Art at Graceland University USA
SZABIST provided the right combination of educational framework in media studies and the network and support system of faculty, mentors and peers for me. The institution pushed me to realize my potential and base my interests in graphic design and pursue my career in it in Pakistan and eventually in USA. Based on my diverse portfolio I was able to secure full scholarship for MFA program in US and pursue a rewarding career in industry and academia.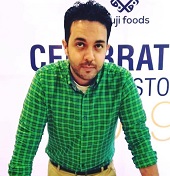 Ali Asad - BBA Alum of 2009
MBA Alum of 2011
Brand Manager - Chilled Dairy at Fauji Foods Limited
Knowledge is having the right answer; intelligence is asking the right question. My 5 years of both Bachelors and Masters from SZABIST helped me gain that exceptional intellect to overcome many fears and obstacles of professional life and gave me the confidence to take a stance for myself at every step of my career both as a learner and a team builder. Today, the hard work of my professionals back at SZABIST is reflective through my work and performance, for which I receive acknowledgment and appreciation till date. Be it working for top notch media agencies like GroupM, or leading telcos like Telenor, or leading dairy companies like Fauji Foods Ltd, I am recognised for my consistent dedication towards my targets and sincerity for organisational goals. All credit goes to this amazing educational platform 'SZABIST'.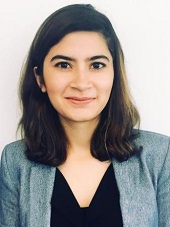 Yumna Ziaullah - Alum of 2012
Senior Brand Manager (NIVEA) at Beiersdorf Canada
You can't be a successful business professional today without a uniquely defined personal brand and I can say without a doubt SZABIST excels in helping you find just that! Through the diversity of its faculty, programs, student body, a project and case study based approach, and finally the many extra-curricular opportunities that allow you to gain practical experience; SZABIST was the perfect school to obtain a BBA from and my time there has been invaluable in setting me off on a career trajectory I feel proud of today.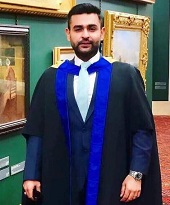 Hunaid Saleem - Alum of 2016
Director at Samama Construction Co.
I did my BBA from SZABIST, I was enrolled in 2012. Four years at SZABIST was a wonderful experience. The environment of SZABIST helps the student to polish their skills in a better way and helps them to build their personalities to face all the challenges of professional life. For me, SZABIST was like second home, it helped me develop skills which helped me in my further studies and professional life. After doing my BBA from SZABIST, I went to London for my Masters. Studying abroad made me realise that the quality of education at SZABIST is so commendable. I felt MBA like a piece of cake, this is because SZABIST taught me a lot which made it easy for me. The teachers at SZABIST are very experienced and helpful. Some of them are still in touch with me and still guide me. During these 4 years, I met a lot of talented and hardworking people , as a result I made life long friendships with great souls. In a nutshell, SZABIST is an institute which produces great personalities with competitive skills. I would highly recommend SZABIST to the people who are planning to opt for universities now.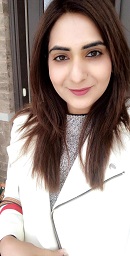 Angelee Bhajan - BBA Alum of 2014
MBA Alum of 2016
Trade Marketing Manager at Unilever Canada Inc.
I am a true believer of the fact that when it comes to learning, it should be both theoretical and practical. I can proudly say that is what SZABIST is all about. While they had a wide variety of courses to choose and learn from, the courses always comprised of case studies and projects which gave us so much practical experience that we apply to our jobs everyday. It was a unique experience where from the start we were evolving. SZABIST groomed me from a student to a professional and has given me a great Alumni network to be a part of. Every step towards success that I have taken, has definitely been fuelled by the years I spent doing my BBA and MBA.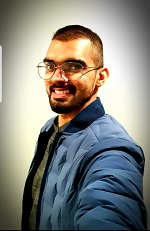 Jasir Kamal - BBA Alum of 2014
Business Analyst at FIANZ Inc. New Zealand
My 4 years at SZABIST have definitely changed my approach towards my career and life in general. This institution has proven its power of diversity by bring students from different backgrounds and uplifting everyone on same scale. It has been an honour to receive a gold medal from one of the finest university in Pakistan. I would give this credit to our professors who have shown me new paradigm of learning by balancing well between theory and application. Before 2010 being an accountant was all I wanted to be but SZABIST helped me in identifying that world is much bigger than I see.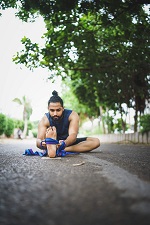 Hassan Najam - BBA Alum of 2015
Yoga Instructor and Fitness Professional
Along with an educational institution SZABIST is a community where you get to learn to work as a team and know your identity and true value.
With it's well seasoned faculty and close nit learning environment you evolve as a master to your pursuit of excellence. My passion to follow as a fitness professional and yoga instructor began at SZABIST. Today I have the right business tools to enhance my passion and make the best for myself. SZABIST allows your passion to live.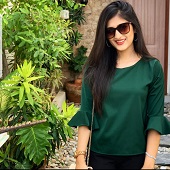 Rija Bakhtiar - BSSS Alum of 2017
MSSS Alum of 2019
Social Scientiest and Makeup Artist
Having spent about 6 years at SZABIST, I achieved way more than just becoming a fine Social Scientist.
This place provided me with the right exposure and the confidence I always needed to bring out my hidden abilities and skills.
By the end of my tenure at SZABIST in 2019, I was already a well reputed makeup artist. Today, I am not just a successful entrepreneur running two different businesses, 'Makeup by Rija Bakhtiar' and 'A pinch of Salt', but also a proud alumni of SZABIST who can assure the rest of the students here that they can definitely be as successful as anyone else if they only focus on bringing out the qualities hidden in them.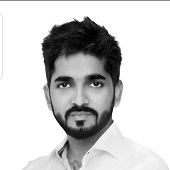 Syed Osama Sarwar - Alum of 2012
Co-Founder and CEO at Neuroi; A Google Partner Agency
My experience from graduation up until today has been unbelievably amazing. When I enrolled in the BS Media Sciences program back in 2008, the entire industry was skeptical as to how media sciences graduates would find jobs. Fast forward - by the time I graduated, I had figured out how to create an environment where I'm able to provide jobs instead of looking one for myself and Alhumdolillah built a Google Partner digital agency that played its role in changing the industry landscape and promoting merit. I will always be thankful to SZABIST for the wonderful 4 year experience.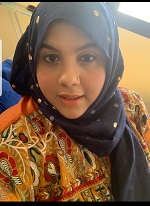 Hira Junejo - Alum of 2012
Cognitive Behavorial Therapist
There was a motivation to join SZABIST, I had seen some very close people transforming from crude to refined after joining SZABIST.
To me, Education isn't meant to be earned on a piece of paper, it serves the purpose only when it leads us to progression. And that's exactly what I have achieved being in SZABIST.
If today I can speak confidently on various platforms across the globe, it is due to what I have learnt in SZABIST. I was lucky to get the faculty members who literally broadened my vision towards life.
Nonetheless I have found my bunch of amazing friends for life who are still my support system.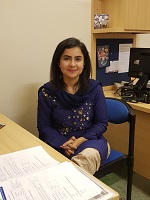 Sadaf Gul Shaikh - Alum of 2014
Head of Human Resource at Attock Cement Pakistan Limited
Thinking about life at SZABIST takes me to years of that part of my life where a student comes with drams, aspirations and some kind of fear about challenges to be faced in a University Life. SZABIST has helped me in learning to deal with all kinds of emotions by providing a conducive environment where students are trained to not only be book smart but also in becoming the street smart professional. Projects and learn based assignments actually groom you unconsciously and thus we being SZABISTIANS hold an important position in corporate world today. I am thankful to SZABIST faculty for giving me unconditional opportunities to grow and prove myself in outside world.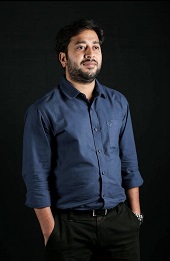 Faraz Iqbal - Alum of 2009
Filmmaker/Cinematographer
The Media Sciences program at SZABIST has been a game changer for me. The whole four years were nothing less than a roller coaster ride. From the basic courses of Photography & Writing to advance hardcore courses of Film Production, really helped me imagine creatively and enhanced my critical thinking ability. This program has helped me strengthen my visual storytelling skills overall, and specifically in honing my talent as a Cinematographer.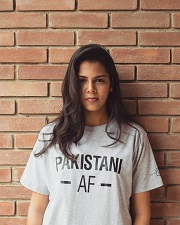 Gul Zaib Shakeel - Alum of 2012
Head of Content Development at Teeli
The Media Studies Program has been smartly designed to balance the theory and practical components of filmmaking, which ensures that the university isn't simply churning out technicians but writers, directors, cinematographers and editors capable of thought beyond what is taught. The students have access to soundproof studio space and a well-equipped media cage, which through the grapevine we discovered film programs in other universities had not invested in.
Stepping outside the classroom (and studio!), the university has a range of societies and extracurricular activities for students to participate in, encouraging inter-department camaraderie. Even the Students Council elections are a great opportunity for students to develop leadership skills and curate the social calendar.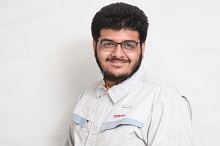 Danish Abdul Razzak - Alum of 2015
Technical Lead Fleet Vehicles at TOYOTA Pakistan
I have been exposed to a 360 degree experience by studying Mechatronics from SZABIST, Karachi. The Mechatronics program was elaborative, interesting, and practical for my work needs. The staff were welcoming and helpful in grooming me , and I gained so much more than I was expecting and I have a lot of great memories of my time at SZABIST with friendship and memories of organizing events and being part of event's itself. I fondly remember days which involved teamwork which were encouraging and enhanced my external forte and enhanced my soft skills.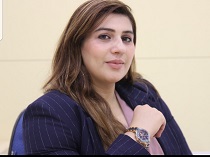 Sanam Pathan - Alum of 2009
National Consultant at UNDP
The first practical life mantra that I learnt at SZABIST was "work smart"! My journey began as a student with many honourable listings and scholarships followed by a Gold Medal to my credits and then published researches in JISR and other accredited journals. I cannot thank SZABIST enough for bringing the best out in me by not just facilitating the process of strengthening my competence but also serving to discover my talent. In past 16 years of working life I got chances to work with big MNCs like Reckitt Benckiser, Unilever and other international names but heading the EDC, SZABIST has been one of its own kind and of course the most significant one too. SZABIST is truly an institution that gives its students entrepreneurial guts to experiment and equip them with learning experience that harnesses and craft their future in the right direction.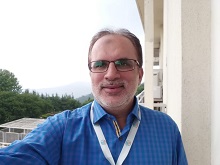 Dr Tariq Masood - Alum of 2017
Public Health Professional & JSI as a Consultant (Senior Immunization Technical Advisor) in EPI Sindh
SZABIST provides unique opportunities for the middle-class working personals who can pursue their master's degrees while doing their jobs as well to run their families. I was lucky enough in this sense to avail this opportunity in weekend-evening program of Masters in Public Health (MPH) in the very first batch (2015-2017).
Quality wise, MPH in SZABIST is equal to any other high profile institutes of Public health in the country, as most of the faculties are the same who have been teaching in AKU, Dow, APNNA etc. It is HEC recognized degree and that is why I got advantages after completion of MPH, by getting promotion in my own organization. Secondly, the strict rules and regulations of SZABIST enforce the completion of the degrees in allocated time period, which really save the time in comparison to other institutes offering MPH in the country. Experience wise, SZABIST provides you the lifetime memorable learning experience blended with field exposure.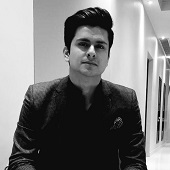 Imran Mir - Alum of 2016
Associate at Syed Mahdi Chambers
My education from the University of London International Programme at SZABIST has served me well in my career. The degree itself helped me get promoted, and my success in the degree program helped me progress well in my career. SZABIST provided me with a conventional university environment which enhanced the distant learning experience.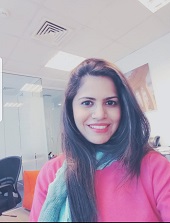 Zahra Baray - BBA Alum of 2009
MBA Alum of 2011
Content Marketer at Muhimma Digital Platform
SZABIST has offered an enriching learning experience with a great blend of practical implementation of concepts and the usual 'follow the book'. From visiting old retail markets and conducting retail structure analysis to putting up stalls at Sunday bazar, from presenting Anarkali- Zara Hut Ke at PACC to being a Gold medalist in Public Relations, from heading the Marketing Society to acting as a Hawker at Eid Bachat Bazar, SZABIST has been the stage for polishing all of ones skills. Can't thank SZABIST enough for teaching me to never give up and giving me the identity I carry today. Proud to be a SZABISTIAN!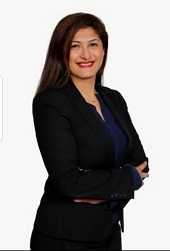 Amireeta Kumari, Alum of 2007
Senior Consultant, Sustainability and Change, ERM Asia Pacific
Doing my undergrad at SZABIST has been instrumental in developing me as a business leader. While pursuing my BBA, I learnt so much from our great faculty who has always been supportive on both personal and professional ends even after I finished my degree. Besides our commendable faculty, I also enjoyed the company of the dynamic and talented class mates both working formally on school projects and socially. As a result I made life long friendships with some great souls I have come across in life. Other than courses, SZABIST also provided me with the platform where I was able to develop leadership capabilities through student led organizations like AIESEC and Rotary Club. I established and ran these organizations together with other Zabistians and students from other institutions.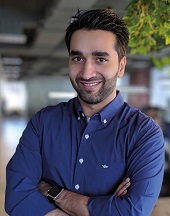 Moaviya Zahid- Alum of 2014
Senior Manager - Content & Influemcers at Wavemaker MENA
"Your time is limited, so don't waste it living someone else's life." – Steve Jobs. I understood these words way after I graduated from SZABIST but I believe these words were the gist of my time in SZABIST. I was never a bookworm but coming from a family who has graduates from Oxford, DMC, NED and likes, my family always expected me to walk in their shoes. After doing my BBA and MoA from SZABIST, today I am proud to say that I have achieved a place to stand next to them with my head held high. My time in SZABIST taught me great many things. It equipped with the knowledge and the tools required for excelling in the marketing field. It also introduced me to many gurus of the marketing world.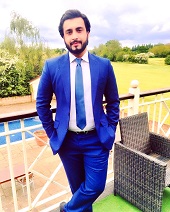 Mustafa Brohi - BBA Alum of 2006
MBA Alum of 2007
SVP - Head of Strategic Partnerships, JS Bank
The years spent at any university are essentially the building blocks of your career and upcoming professional life. My overall experience at SZABIST was intellectually enriching and a memorable one. SZABIST shapes your ability to challenge status quo, by assessing information, evaluating mutiple perspectives and then formulating well rounded opinions.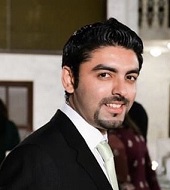 Muhammad Aaqib Vatao - Alum of 2009
Senior Commercial Leader - Amazon | Procter & Gamble USA
The business program at Szabist not only helped in polishing my existing skills but also helped develop new skillsets that I continue to utilize in my day to day work even today. The first time I had to do a presentation was in my first semester and by the time I graduated I had mastered the art of public speaking, which today helps me present ideas and solutions to C level executives at both Amazon and P&G. The opportunity to learn from some of the best faculty in the country with each course being taught by an industry expert gave us the best head-start we could've asked for. Apart from academics, the friendships and bonds I developed at Szabist led to lifelong friendships and the time spent at Szabist always brings back very found memories of those days. The 6 years I spent at Szabist doing my Bachelors and Masters proved out to be the best investment I've ever made.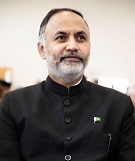 Abdul Majid Yousfani - Alum of 2002
Member IT & Audit at SINDH REVENUE BOARD GOVERNMENT OF SINDH
"Studying at SZABIST was a great learning experience that broadened my view of the world. The variety of courses offered in the MBA program was instrumental in developing understanding of how businesses operate profitably, create employment opportunities and interact with the society. This course provided me a platform to face new challenges in the fields of public management and trade diplomacy. I would always cherish the memories relating these years of my life and interaction with the faculty and friends. I have capitalized on the networks developed apart from the knowledge and skills acquired from the specialized courses during this program."
Umamah Solangi – Alum of 2017
Provincial Management Service (PMS) Officer - Department Services General Administration and Coordination Department. Government of Sindh
"MBA from SZABIST was one of the profound experiences I ever had. It not only broadened my horizon but also enriched my knowledge and perspective towards practical implementation. SZABIST provided me a multi-dimensional platform, where I was able to enhance my skills and research analytical abilities to stand out in the job market".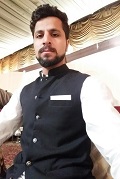 Ashiq Hussain Jatoi – Alum of 2015
Monitoring & Evaluation Officer at Government of Sindh
SZABIST brought 360 degree transformation in my personal life and enhanced my interpersonal skills. Experience teachers' motivation enabled me to qualify the prestigious commission exam through SPSC. I am an Assistant Commissioner through Ce 2018 conducted by Sindh Public Service Commission. Thank you SZABIST.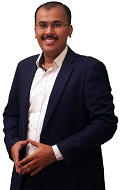 Zeeshan Khan - Alum of 2013
Senior Manager Organizational Development at TCS Private Limited
SZABIST is one of those institutes that transformed me significantly - not just academically but personally and professionally as well. I did my bachelors and masters in Business Administration, my education at SZABIST broaden up my mind to understand complex concepts and models of business. After so many years in professional life, I am still using my HR and OD competencies that I acquired from this institute. I am a proud SZABISTian.

Muhammad Asad Faruqi - Alum of 2011
Freelance Producer/ Cinematographer
I graduated from SZABIST in 2011 and my time at university taught me a great many things. Aside from giving me essential knowledge of the primary basics of film making and photography, I was introduced to many important people working in the media industry, many of whom I have worked with and keep in touch with even today. Some of these people were my teachers and they taught me to create films that were simple yet artful, and appealed to the emotions and interests of every person.
SZABIST is one of the few universities in the country that offers essential experience with cameras, lights and other tools of film making without knowledge of which one cannot make a film. Much of my time spent at university was behind a camera, as I worked on the thesis films of my fellow students. The experience I gained was and is, to this day, applied to my work and was instrumental in the making of 'Children of the Taliban' and 'Saving Face', two films directed by Sharmeen Obaid-Chinoy and that have been received many accolades internationally.
I wish all the students studying currently at SZABIST and its future students the very best. Much can be gained from the BSMS degree if you apply yourself diligently. Good Luck!

Alumni SZABIST Mr. Muhammad Asad Faruqi won his first Emmy as a director for "Armed with Faith" in the "Outstanding Politics and Government Documentary" category. Mr. Asad, a graduate of 2011 batch from Faculty of Media Sciences, has also worked as a cinematographer on Sharmeen Obaid-Chinoy's Oscar and Emmy winning films.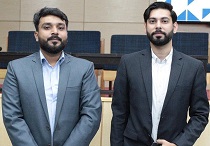 Muhammad Anas Niaz and Ovais Hussain Qureshi
Two of SZABIST's Alumni's Mr. Muhammad Anas Niaz and Ovais Hussain Qureshi have recently developed Pakistan's first functional light weighted Prosthetic arm a (denoting an artificial body part) that can be controlled by giving commands via the brain. This contribution is like giving a new life to the disabled people who can now work for themselves and participate in the society. Mr. Anas and Mr. Awais were graduate of 2018 and 2015, respectively, at SZABIST Bachelor of Mechatronic Engineering (BEME) program. They got selected to represent Pakistan in GITEX 2016 (the world's largest technological exhibition held in Dubai). Their company, Viscous.co started when studying in SZABIST, have been reviewed onto many different international forums such as Gulf News, Saudi Gazette and Forbes.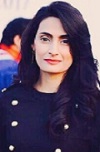 Gul Pashmina - Alum of 2017
Talent Acquisition Lead at Philip Morris International
I have had a great experience throughout my years of MBA at 'SZABIST', I had countless opportunities to develop my analytical skills, leadership and proactive thinking through various programs and events. These attributes are the key reasons for my successful career today.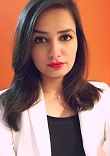 Fizza Shah - Alum of 2013
Creative Director at IAL Saatchi & Saatchi
Four years spent studying Media Sciences at SZABIST laid a strong foundation for my career and helped me in paving the right path to a bright future. The curriculum covered a variety of courses that polished my skills and increased my knowledge in the relevant areas. The faculty on the other hand was always supportive and their encouragement was truly valuable. These four years were like an exciting rollercoaster ride and the experience was a memorable one.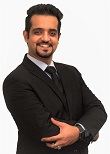 Zain Goplani – Alum of 2014
OD Consultant and Management Trainer
It was a great journey studying BS Media Sciences from SZABIST, Karachi. The BS program was elaborative, interesting, and practical for my work needs. Both the faculty and administrative staff were welcoming and helpful, and I gained so much more than I expected. I have a lot of great memories of my time at SZABIST. The part that I most remember about those days was all the group activities and teamwork which were encouraging and enhanced my potential throughout. It was great to be able to interact with and meet people who you may have never been able to meet before, and this gave a solid foundation to make life-long friends.

Anoshia Majeed – Alum of 2011
Head of Marketing at IDEAS by Gul Ahmed Textile Mills Limited
My six years at SZABIST doing BSMS and MBA have been a life changing journey. I now realize that it prepared me for the challenges that I face at workplace on daily basis. The course structure instilled a critical analysis approach to problem-solving. I would recommend everyone to choose SZABIST as professors there are very interested in making you realize your true potential. You'll make friends from diverse backgrounds and everyday conversations with them will groom you to be the leader of tomorrow. Apart from curriculum, all the extracurricular activities and projects played a pivotal role in transforming my personality in both professional and personal settings. SZABIST provided me the necessary knowledge and tools that continue to be an integral part of my life. Thanks to well-structured courses and the best help from SZABIST's highly qualified professors, my core concepts were solidified, I successfully completed my Masters and embarked upon a successful career path.

Nida Siddiqui – Alum of 2013
Head of E-Commerce at Bonanza Garments Industries Pvt Ltd
I graduated from SZABIST with a BS in Social Sciences in 2013 soon after which I enrolled in the MOA programme (for advertising). During my four-year bachelors programme, I gained a skillset that helped me kick-start my professional life with confidence as at SZABIST, among other areas, there is a focus on polishing the communication skills of students. Other than this, I owe it to my teachers of Social Sciences for making me grow into an individual who knows the meaning of celebrating diversity, team work and unbiased leadership. The one-and-a-half-year MOA programme was a refresher as, I had started my professional life. It made me realise, how important it is to stay in touch with the academia and to keep oneself updated as, a fulltime 9-5 job is not enough for personal, as well as, professional growth.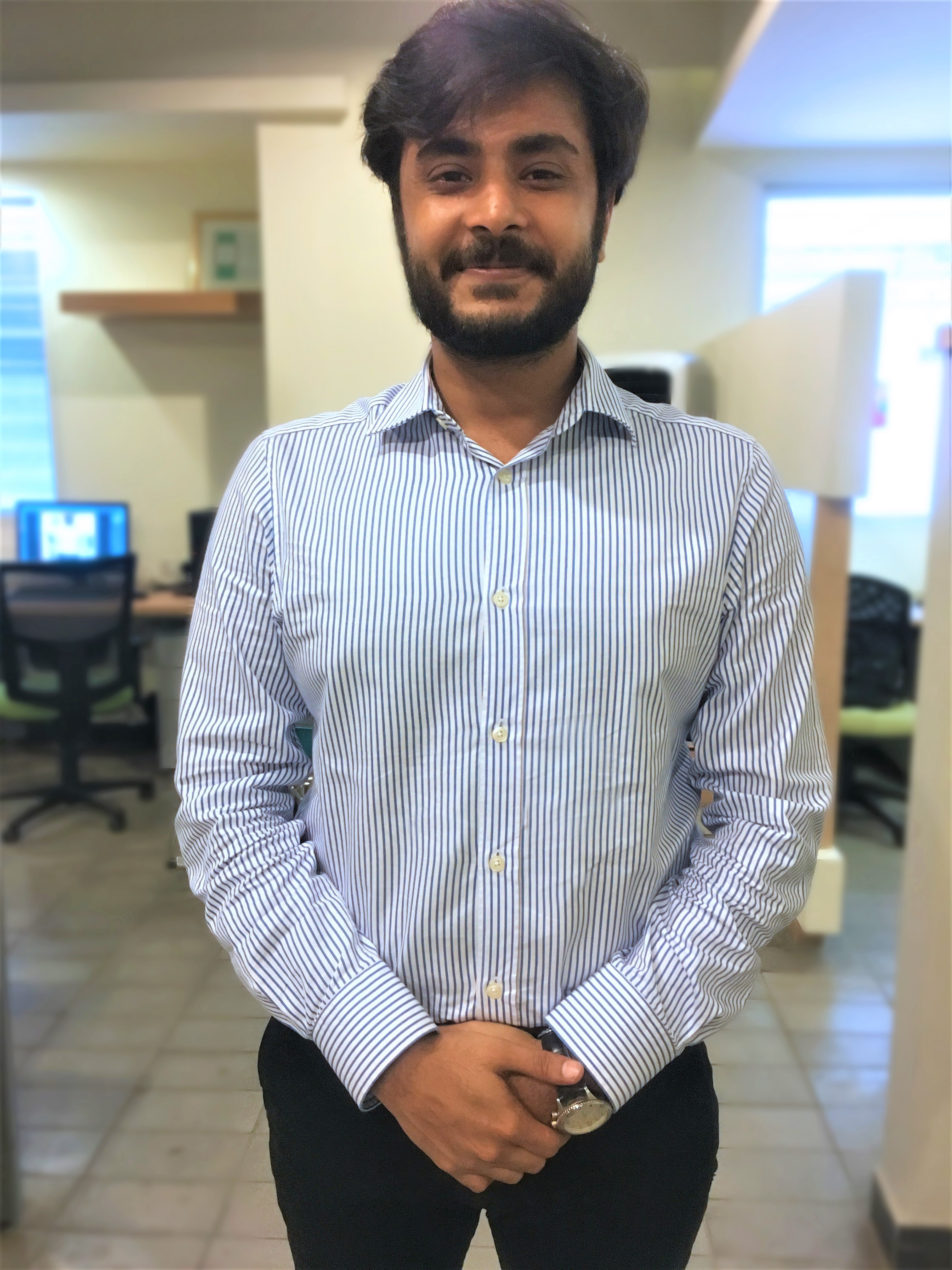 Ayaz Arshad – Alum of 2018
Marketing Manager - Modern Retail & E-Commerce at Team A Ventures (Pvt) Ltd
SZABIST is a multicultural university that provides its students with a diverse, friendly and vibrant ethos. This enabled me to stand out in the ocean of graduates and fall on a successful career growth. The experienced faculty from relevant industries added to my understanding of the market culture and methodology. I enrolled in SZABIST in fall 2012 for the BBA program and left in spring 2018 after completing my MBA. Highly recommended for students with an itch of being the one.
Mariam Feroz Alvi- Alum of 2017
AM Digital Transformation & Robotics | CSM Haircare Category at Unilever
I don't know where to start but I know for sure that I have spent the most incredible years of my life at SZABIST. It was a pleasure completing my B.E Mechatronics from SZABIST and I am super proud of it. SZABIST not only made me polish my technical skills but the growth that I see in my own self as a person is invaluable. It is quite hard for me to close this in few lines as there is a huge list of things that I love about this institute. I learned to not just work hard but also to work smart and it is a lesson I will keep with myself all my life. I have broadened my horizons, and established the foundations for success in my career over here. I have gained some valuable experience by organizing successful events like ZAB E-fest and also by heading the publications department of ASME. I would like to take this as an opportunity to thank my amazing teachers for always pushing me beyond my limits and believing in me. Nonetheless, I am confident and proud to say that having chosen SZABIST as a platform to pursue my education was the one of the wisest decisions I've ever made throughout my life.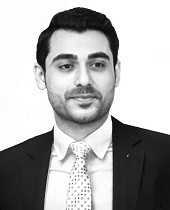 Muhammad Raza Zaidi - Alum of 2015
Head – Chat & Conversational Banking at Bank Alfalah
Being a student at 'SZABIST' had been an enriching & glorious learning experience; both during my 'BBA' and 'MBA' tenure. From the faculty, environment, culture, down to the management - has all played its due part, to support, enlighten and curb the individual I am today. I am nothing short of 'proud'; of my institute, being its alumnus - for it has a pivotal role in nurturing my skills & knowledge; that inevitably forged a roadmap for my personal & professional growth.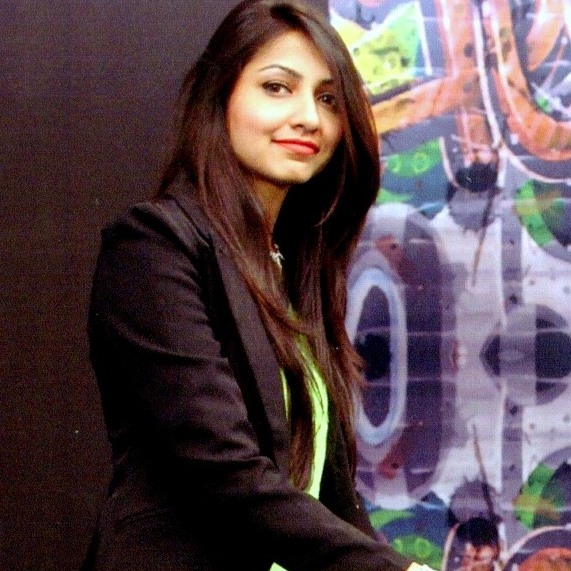 Eisha Salim - Alum of 2016
Business & Planning Lead (Corporate) | Mediavest at Brainchild Communications Pakistan
Deciding to take up Master of Advertising as the next step in my academic life, along with managing a full-time job in Starcom Mediavest, was one of the most fruitful decisions for my career. With evening classes, experienced names from the industry as visiting faculty & constantly updated curriculum, the program prepares students for the real world & cut-throat competition in the media industry - where being smart is more important than the theories in the book.

Abdul Manan Shaikh - Alum of 2015
Manager Marketing & Merchandising, Orient Textile Mills Limited
MS program at SZABIST has been a great learning experience for me as it has certainly contributed to increase my research and analytical skills; enabling me to practically apply the concepts and techniques learnt in my job. I believe the contents and teaching styles of Management Sciences program are one of the best in Pakistan meeting international standards and I feel happy to have benefited from it.The best part of pursuing MS degree at SZABIST is having a highly trained faculty in the research department that is always there to provide students with complete guidance at each level of the research.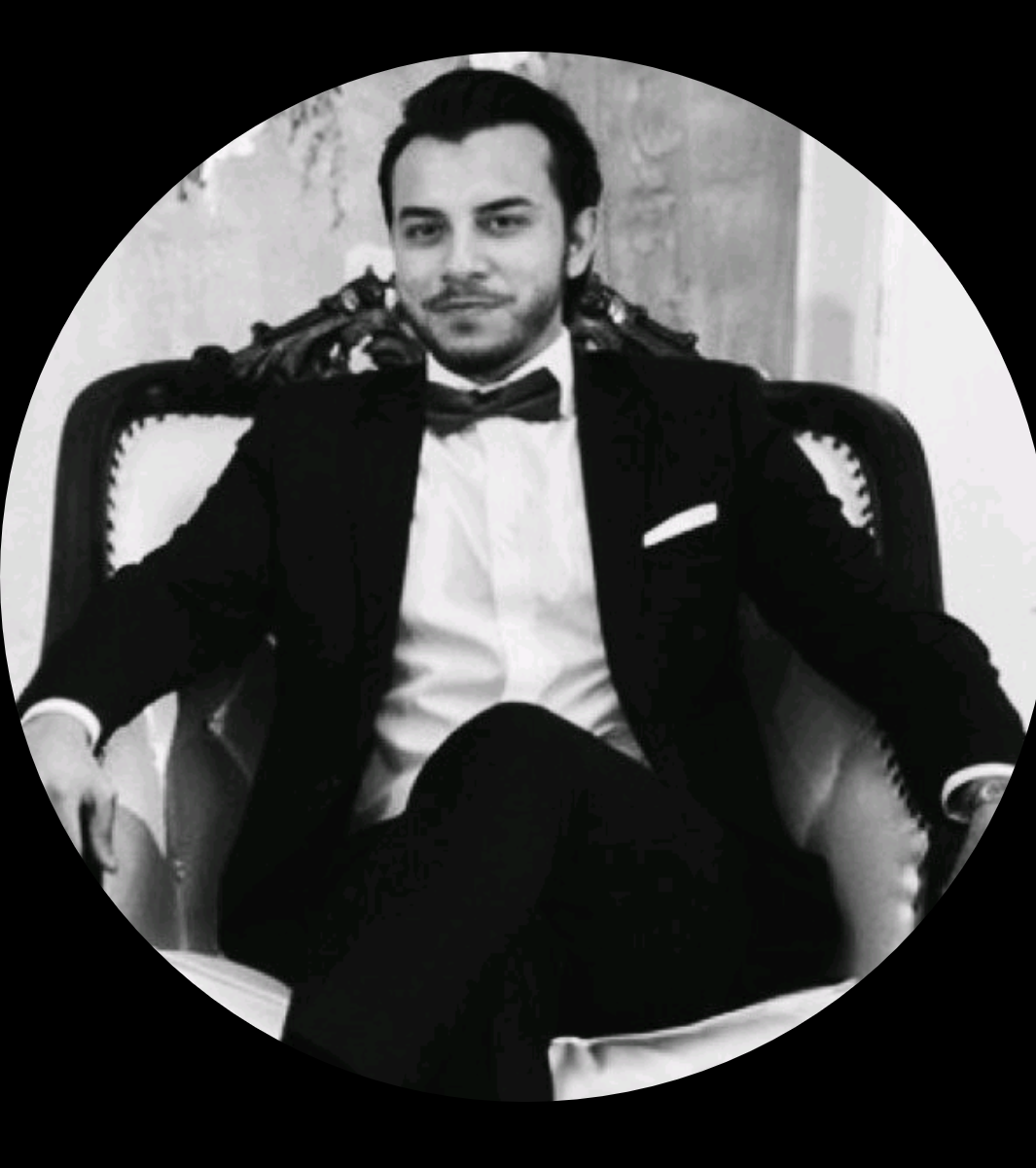 Danial Ahmed Qayam – Alum of 2015
Group Marketing Manager, Pie in the Sky Pvt Ltd
I have done my Bachelors and Master from SZABIST and I must say that it was the best 6 years I spent in my life. Life takes you to many directions, unplanned, teaches to overcome your fears, go beyond your thinking capacity and always challenge yourself into unchartered territories. SZABIST got me into all of that. While Academics was one part of my learning, personal grooming and becoming a responsible citizen was the highlight of my university life. I met with people from diverse backgrounds and taught me to be compassionate. It taught me to be humble. I must regard the teachers and the time I spent there to go beyond boundaries, explore and land in a place to do what you love. It is not just a career building experience but rather becoming a human being.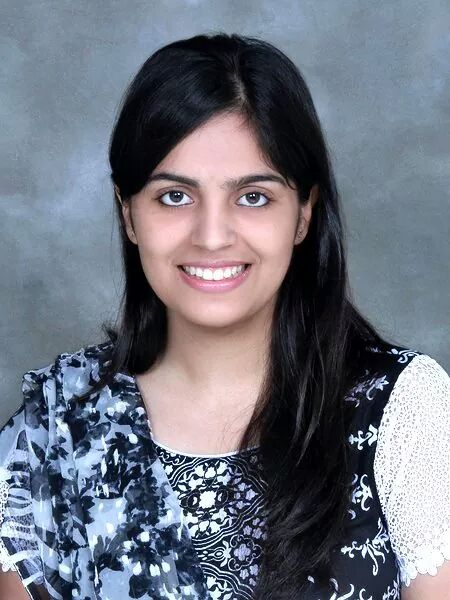 Komal Gopi – Alum of 2015
Acquisition Partner at IKO Industries
As I moved out of the gates of SZABIST in 2014, I carried with me not just a BBA & an MBA degree, but I carried a piece of each one of my faculty members' knowledge and experience with me. Although I have HR majors, this institute has given me a well-rounded exposure of all business aspects, be it Finance, Marketing, Supply Chain, MIS or HR. I am a different person today than I was six years ago, in my professional and personal interactions, because SZABIST has impacted me in a positive manner. I, and all SZABISTians for that matter, truly earn a SZABIST degree because they survive the rigor which this institute instills in you to prepare you for future professional challenges.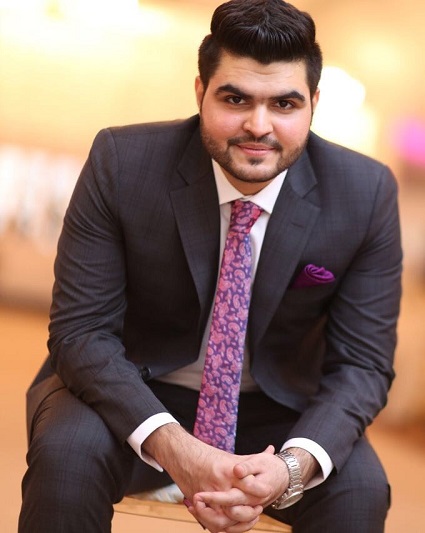 Aamash Altaf - Alum of 2014
Director HR and Business Development, Ahmad Tex
SZABIST changed my life. It transformed me from being someone who badly wanted to change his own life into someone who has changed other people's lives. Positively. From Academics to extracurricular, SZABIST provides its students with an unmatchable experience and trains them very well for what stands ahead of them in the real world.

Zurrain Farhan - Alum of 2013
CEO, The Melts
SZABIST - "A never ending beginning to an enduring relationship". People consider it as their second home, however for me it has been my only home where my actual learning of life began. I thank SZABIST for having played its part in almost every aspect of my life. All these learnings have proved to be vital when it comes to managing a key position. I am what I am because of my Parents and SZABIST. I'll ensure to maintain my bond with SZABIST for life. Thank you SZABIST.

Madiha Malik Shahid - Alum of 2013
ASSISTANT DIRECTOR, MASALA-TV
MS/M.Phil in Media Sciences from SZABIST is one of the best things to have ever happened to me in a long time, I must say. Whether it be the workplace or an academic setting, interaction with people and effective communication distinguish humans from animal, as humans are social animals.

SZABIST has been an important agent of communication in my life that educated me to socialize with different professionals from different schools of thought hence, enhancing my communication skills and making me a competent student as well as a successful Assistant Director at Masala-TV.

Correct implementation of the Academic lessons learned is the step in the right direction and working as Assistant Director at Masala-TV channel is one leading me in that direction. It is the responsibility of the Academic institution to broaden the mind set and provide to the students a diversified experience, and I have witnessed that SZABIST as a responsible institution has fulfilled its promise.

In conclusion, I will share my everyday thoughts about life which is a never ending journey of learning and any contribution made by any of the agents in one's life can't be a waste of time. In short, whatever I have learned at SZABIST has increased my knowledge in some way or the other, be it by making me a good human being or a good professional at work.

I owe you SZABIST!!"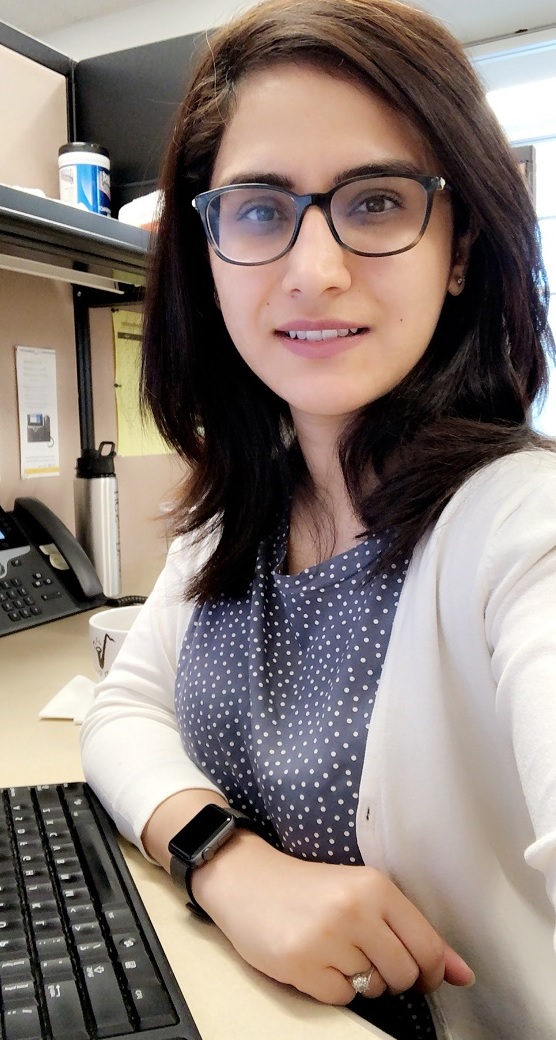 Sorath Neel – Alum of 2013
Data Architect & Report Analyst, Pace University, New York
SZABIST didn't only improve my personality but also helped me prepare a stronger base to build my empire on. After my undergraduate degree from SZABIST, I moved on to have a Master's Degree from USA and have worked for a couple of organizations after. I can safely say SZABIST have a great Student Life. You can find all sort of resources and information that will help you learn and grow outside of the classroom, through student activities or volunteering opportunities, SZABIST opens to you a golden gate to the real life where you can test and apply your educational ideas and passion.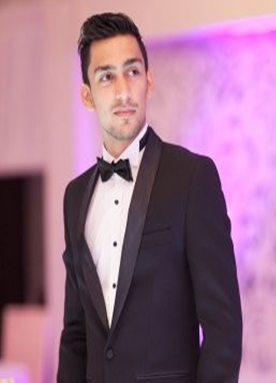 Maaz Ahmed - Alum of 2013
Brand Manager, Dabur Pakistan
In a span of four years of BBA, I not only found some of my closest friends but also developed a vast network of friends who, today, are spread across various countries. Many struggle to withstand immense pressure but SZABIST makes you a multi-functional powerhouse so you crave challenging tasks.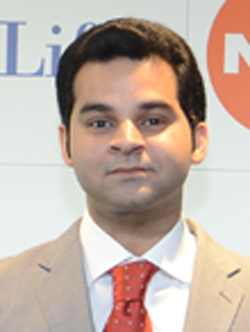 Salman Ahmed Sethi – Alum of 2013
Manager Operations - Bancassurance, IGI Life insurance Limited
I thoroughly cherish my time with SZABIST as a part of their EMBA Program. The methods of imparting education through an experienced and distinguished faculty certainly surpass the "Brick and mortar" approach institutes especially for working people like me. It has not only provided me with the requisite skill set to further my career, it also gave me an impressive network of smart, ambitious fellow students and alumni. It has helped me unlock my potential and further my career in a new direction enhanced by the learning which took place during my times at SZABIST.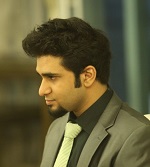 Osama Saleem - Alum of 2013
Business Director at Adcom Zenithmedia
Opting for Media Sciences program from SZABIST was a choice I have never regretted. From being an introvert to extrovert, SZABIST improved all these aspects of my personality which gave me a push in my career and it still continues to. Good communication skills can never go wrong and that is what my faculty taught me. That is what the professional market requires.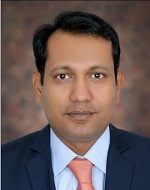 Imran Abbasi - Alum of 2013
Cluster Head-Retail Assets, United Bank Limited
I found SZABIST, an incredible place that provided an excellent environment and quality education under the guidance of highly experienced faculty. I enjoyed my best memories of life, having a network of good friends and platform for interacting with professionals.
The learning experience at SZABIST has been vital for enhancing my professional skills and career growth.

Muhammad Hussain – Alum of 2012
Mövenpick Hotels & Resorts - Manager Digital & Loyalty Marketing
"Think Different" that is one thing that SZABIST urges in and to far extent succeed in teaching to its students which invariably helps to achieve what you need. It nourished me and thus gave me an opportunity to define me.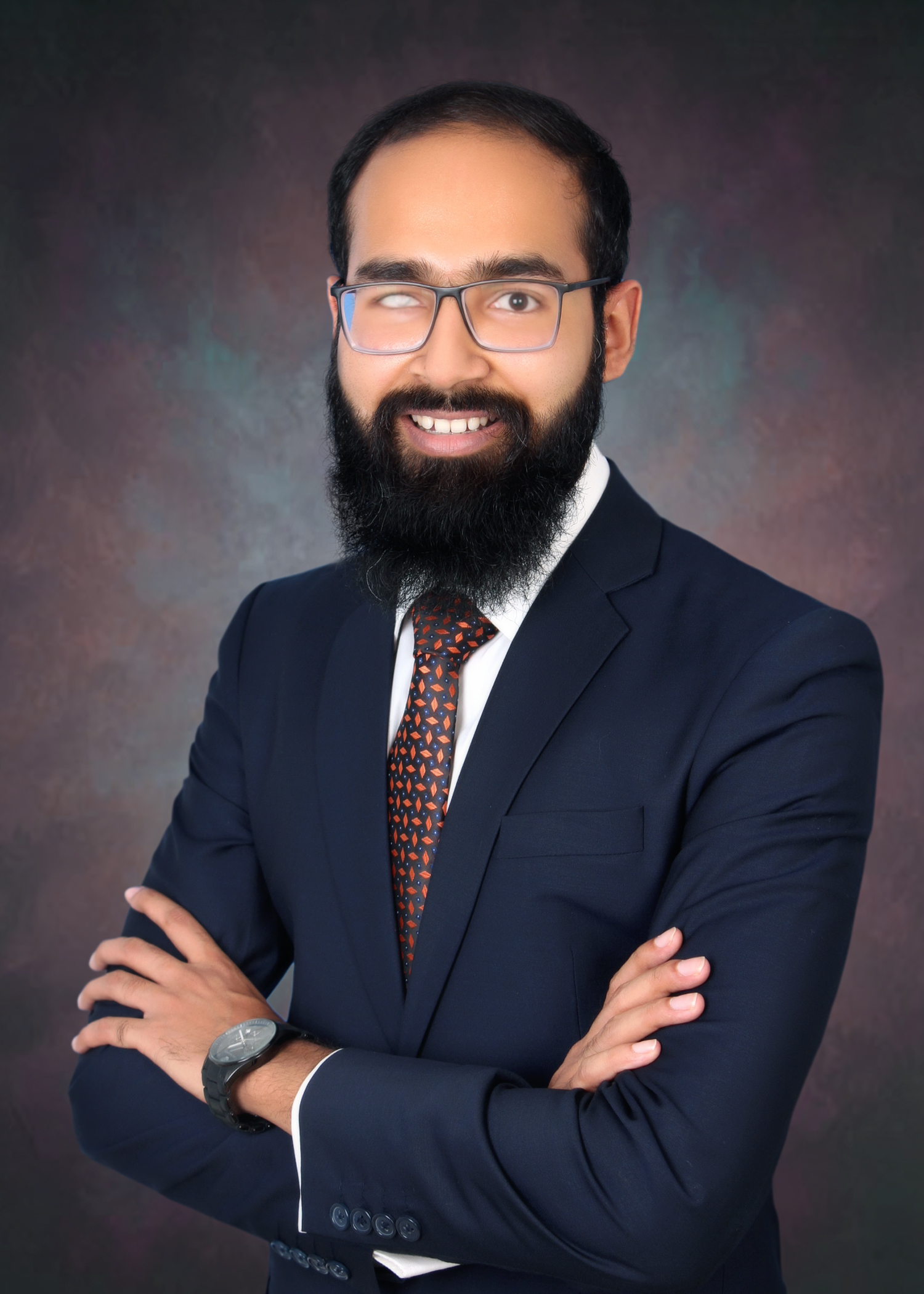 Syed Sohaib ul Hassan - Alum of 2012
Deputy Manager Brands, Amreli Steels Limited
Four years of cherishing and learning new things every day not only from excellent faculty in class rooms but also from competent batch mates, helpful seniors, practical projects and extracurricular activities will always remain live in my memories. From an introvert person to a public speaker and a professional trainer, from a mediocre student to a corporate gold medalist, from an ordinary marketing graduate to 2 consecutive Pakistan Advertiser Society (PAS) award wins, SZABIST has played a pivotal role in transforming my personality both in personal and professional settings. I would like to thank SZABIST for making a meaningful change in my life and look forward give back.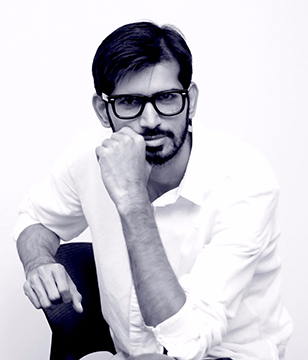 Juzer Modi - Alum of 2012
Producer at Sugar High Films, Director at Atomic Pulp
It's never that easy to secure a job while you're yet to finish your graduation. Fortunately, studying at a top ranked university, I secured a job in the leading TV channel while I was in my third year.

In 2012, I completed my BS in Media Sciences. The time that I spent at SZABIST was a worthy learning experience that advanced me in my skills and will always be helpful throughout my life. The relationship between faculties and student was very cordial, which gave me an opportunity to excel in my area of interest. The years spent here were splendid and has helped me to grow better professionally & personally. The practical assignments that I did actually taught me a lot about production and filmmaking.

I'm currently working a Creative Group Head at Synergy Dentsu, and it gives me great pleasure to say with pride that I completed my graduation from SZABIST. I would like to thank all my teachers, staff and colleagues for making me the person "I Am," today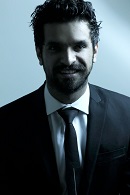 Avinash Rajput - Alum of 2012
Manager HR Business Partner at K-Electric
Opting for Media Sciences program from SZABIST was a choice I have never regretted. From being an introvert to extrovert, SZABIST improved all these aspects of my personality which gave me a push in my career and it still continues to. Good communication skills can never go wrong and that is what my faculty taught me. That is what the professional market requires.

Asma Zuberi - Alum of 2012
Regulatory Affairs Pharma & Medical Devices Gulf & Pakistan at Baxter International Inc
Learning from an experienced faculty at SZABIST visibly improved my professional skills; specially communication and managerial understanding; also more clarity of cross functional dynamics of finance and HR.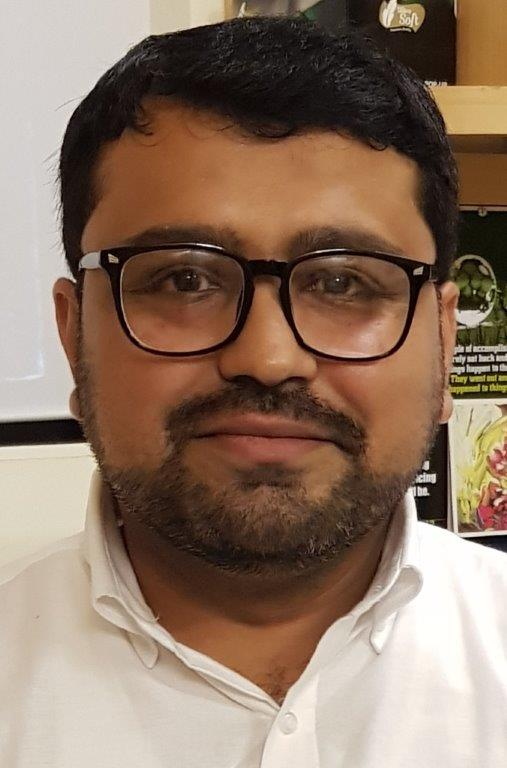 Raza Ali Soomro - Alum of 2011
Senior Credit Risk Analyst at Bank Al Habib
SZABIST's slogan we don't work hard, we work smart helped me a lot to place myself a fit in the corporate world. That's the reason that I pursued my BBA, MBA currently pursuing P.H.D from here.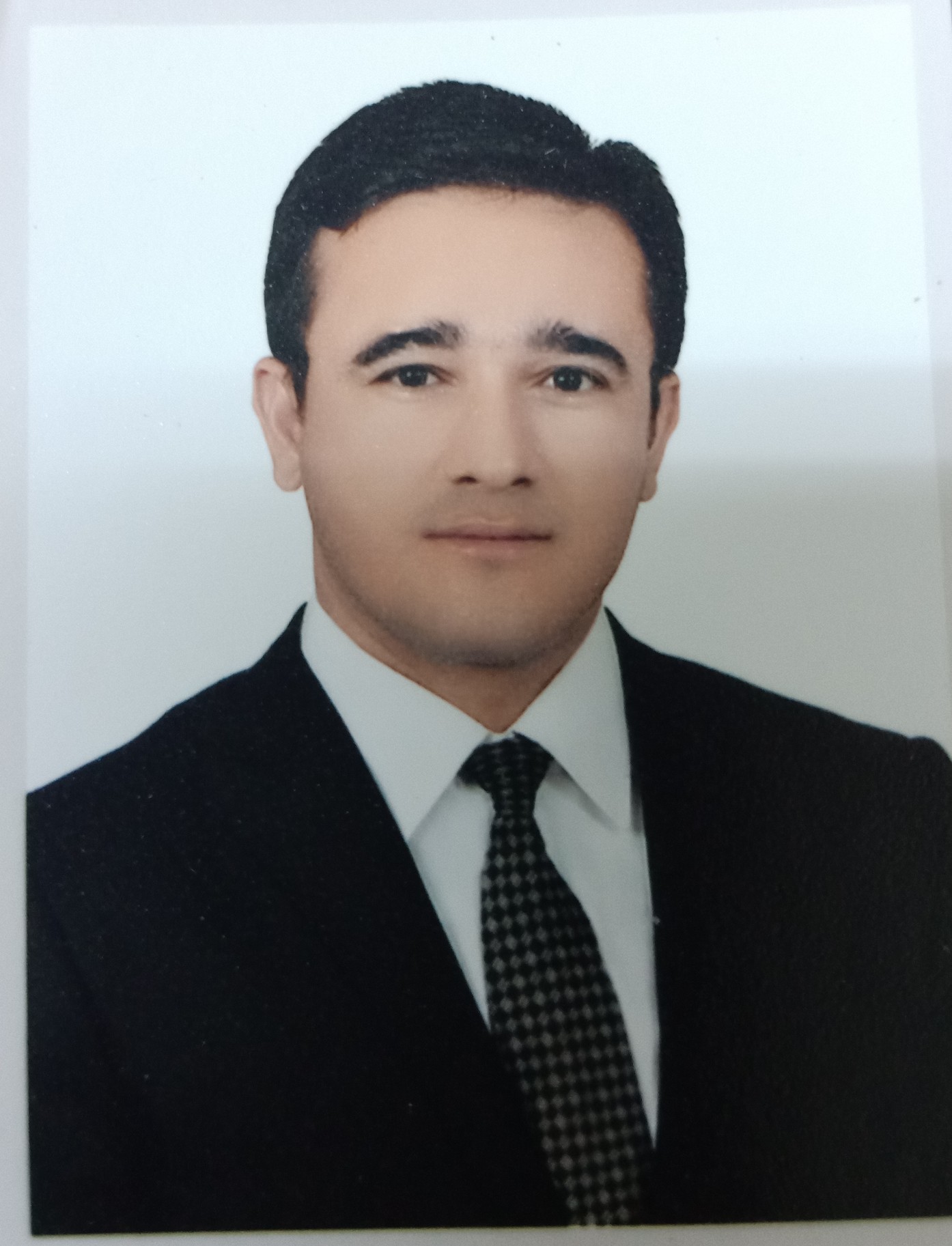 Masood Ali khan - Alum of 2011
Deputy Director, State Bank of Pakistan
SZABIST is home of intellectual learning where individuals from diverse backgrounds across Pakistan and from other parts of the world come together. Learning at SZABIST was a magnificent experience as students, university's management and lecturers work together as friends and one family. I have spent memorable six years at SZABIST and time passed away in a blink of a moment. I wish to come back to SZABIST and continue a doctoral program.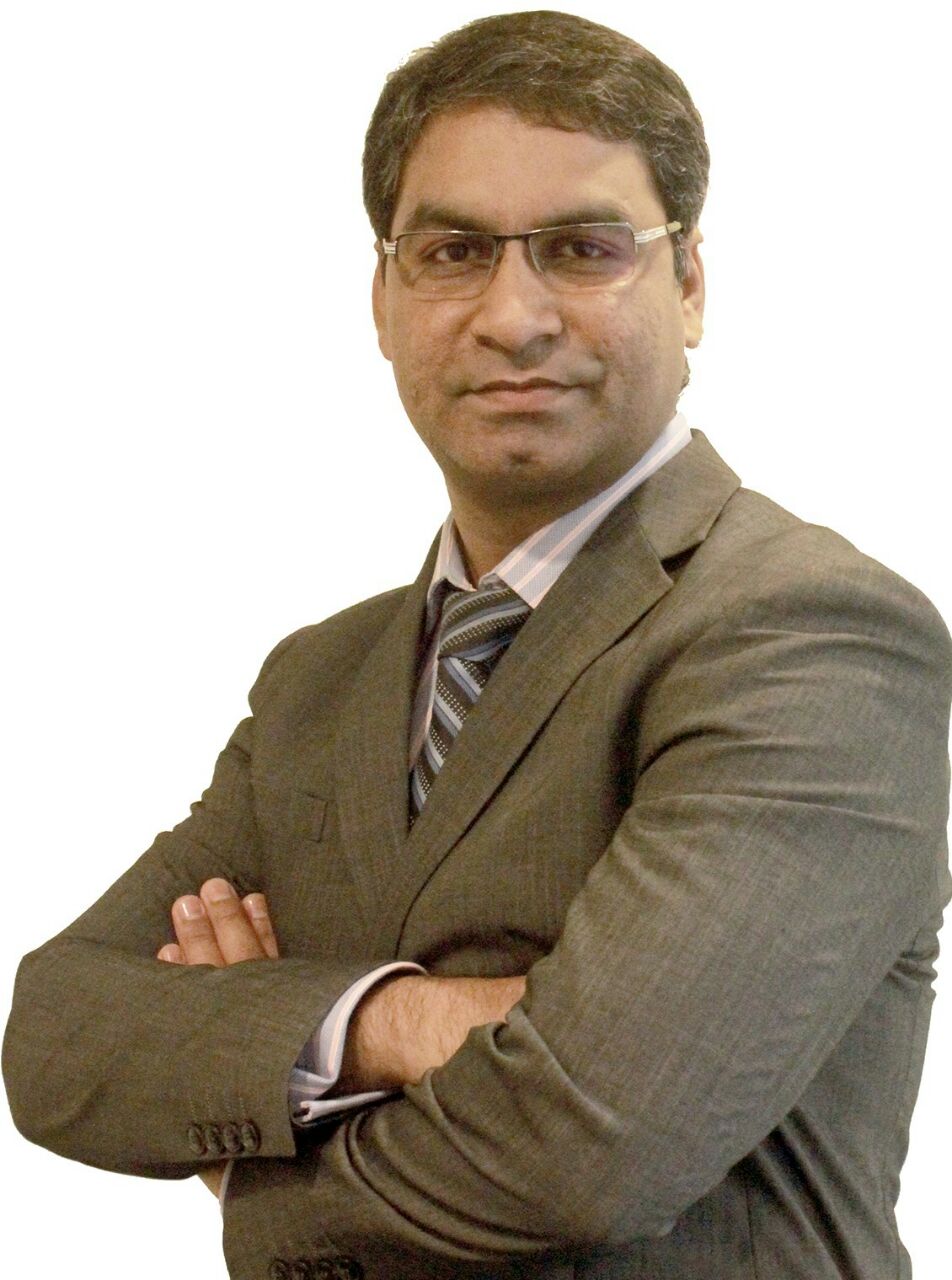 Muhammad Saadat Anwar - Alum of 2011
Head of IT and Acting Head of Operations at Sindh Microfinance Bank Limited
SZABIST transformed my view to see around 360 degrees. Undoubtedly able faculty made my very tough regular evening MBA program not only interesting but also made me to cherish upon the successes I earned afterwards in my career.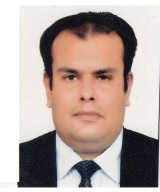 Raheel Sher Memon - Alum of 2011
Vice President at National Bank
Learning from such a splendid institute with vision, mission and goal has been a marvelous journey. Great people, great minds, fantastic environment with friendly and cooperative faculty. Especially the techniques taught for marketing and finance are admirable". An unforgettable memory of precious era of life.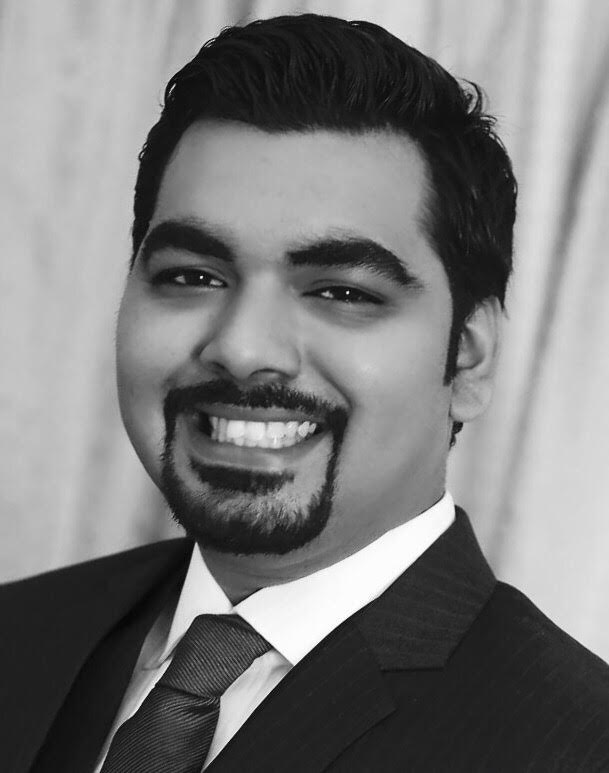 Sumair S. Shakir Alum of 2011
Digital Marketing Manager at Careem
Opting for SZABIST for my post graduate degree was a fantastic decision. Not only did I manage to secure a higher education, but I've gained lifelong mentors who have been instrumental in my growth both professional and personal. This is the salient strength of SZABIST's Master's Program, the visiting faculty who are able to illustrate the curriculum with real word experience.

Abdul Mohee Kazi - Alum of 2011
TitleSales Promotion Manager (Trade Marketing) at Nestle
Studying management at SZABIST has enabled me to learn how to be both an effective leader and an efficient decision maker. While functional business experts are always needed, it is just as critical to have professionals that are able to coordinate projects, delegate tasks, and lead initiatives. Management majors from SZABIST are not only well rounded academically, but personally and professionally as well. They have a broad range of exposure from both inside and outside classroom activities and projects.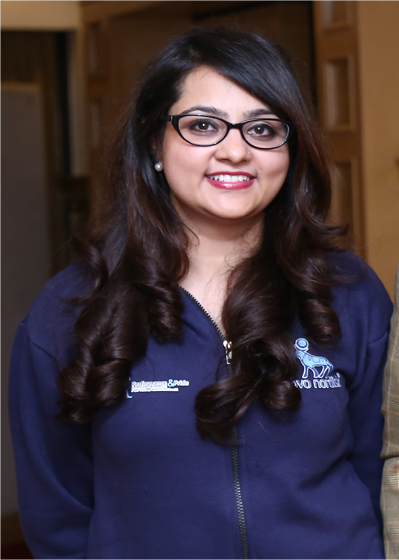 Paras A Kyani - Alum of 2011
Product Manager - Marketing Novo Nordisk Pharma (Pvt.) Ltd.
SZABIST has nurtured and supported me in setting clear goals by providing an exceptional faculty and a framework for identifying how they can best work with and support the students in achieving their desired goals. SZABIST helped me in developing skills which enhanced my professional growth and individual competencies; critical, analytical and creative thinking, flexibility in team work and effective communication.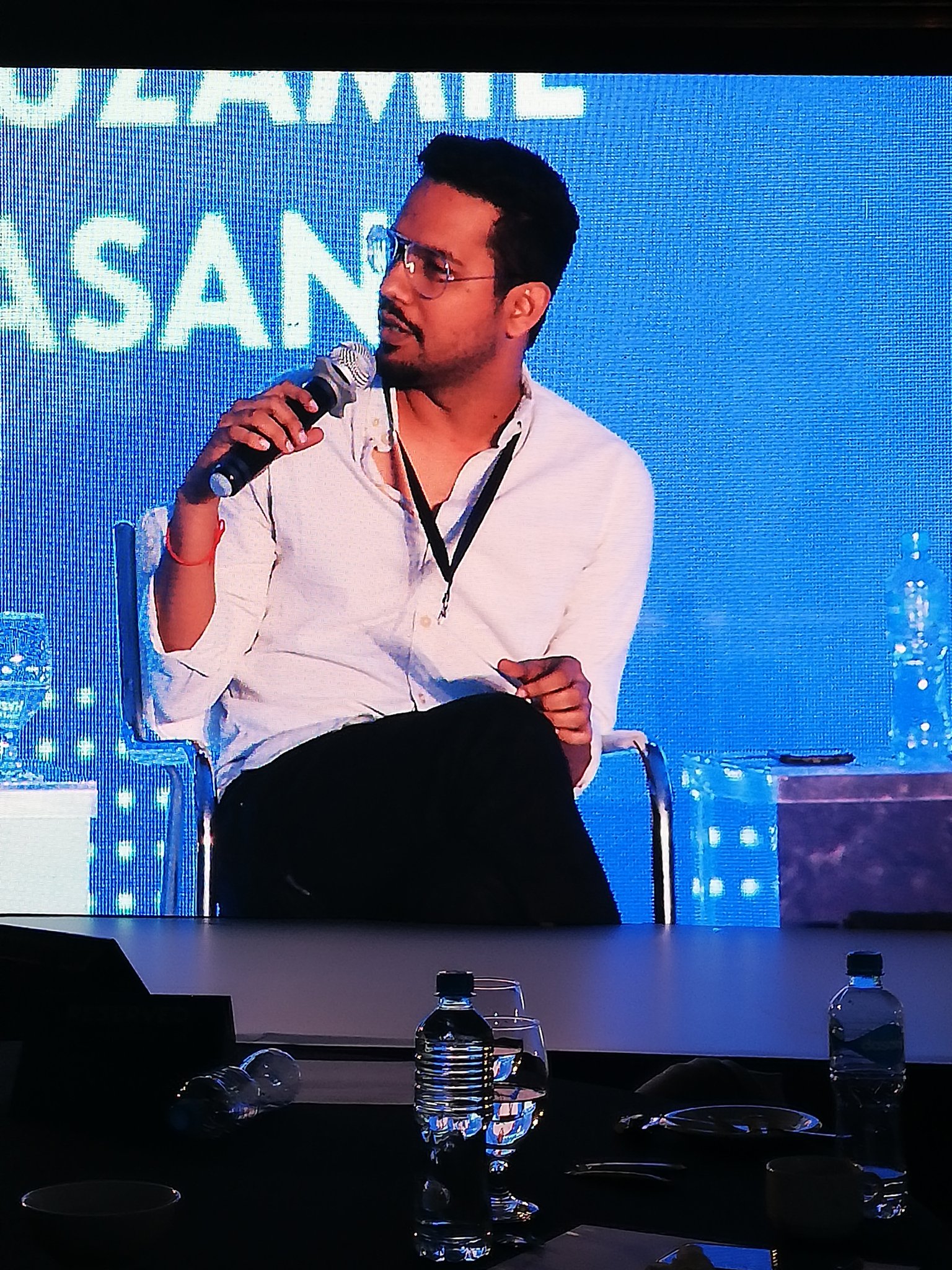 Ali Gul Pir - Alum of 2010
Writer, Producer and Comedian
SZABIST taught me to embrace who I am and not be apologetic about it. Those four years took a boy who lacked confidence and made him into an artist who connects with millions of people through his work. I wouldn't be who I am today if it weren't for the teachers and fellow students I met during my time in the University.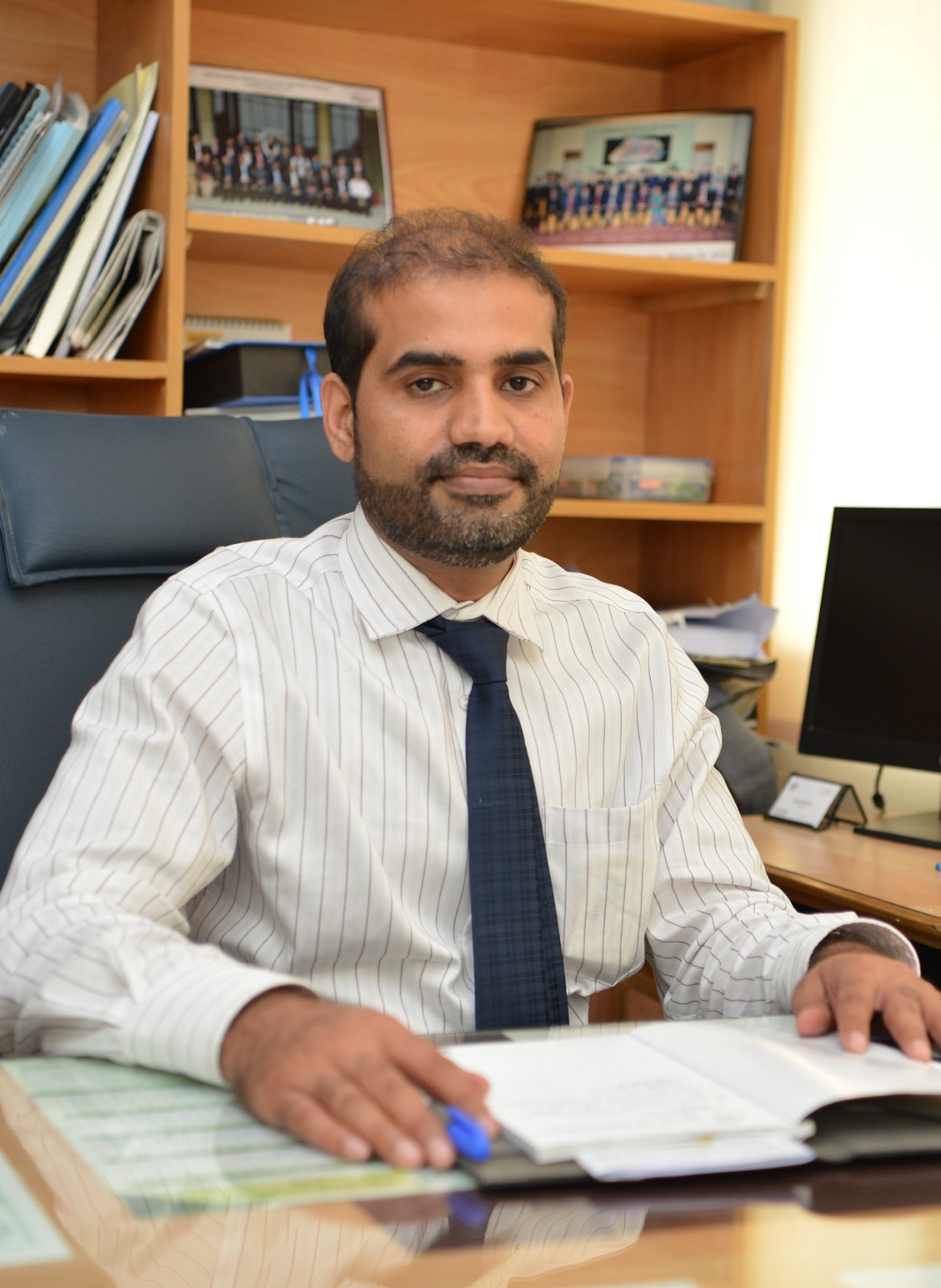 Ehtesham Saeed - Alum of 2010
Joint Director, Office of the Corporate Secretary, State Bank of Pakistan
One of the reasons I chose SZABIST was my thought that SZABIST is one of the best business school in Pakistan. Looking back, I see that this assessment was absolutely right. I can say in retrospect that the doing MBA from SZABIST was the one of greatest decision. I think that in the context of a Master program, it was very valuable to understand the Business Administration as a whole and not just to be an expert in a special area.

SZABIST strengthened me enormously in my professional path. The knowledge that was imparted to me as a student has a lot of practical relevance, and the teaching was closely oriented to practice as well. During the time of my studies, I developed self-assurance that I was doing "my thing". I am very thankful to SZABIST for this.

A lot of professors and lecturers at SZABIST work in well-known companies, have their own businesses, or command large professional experience, which they have gathered via actual corporate practice. For sure, this gives the students a lot of opportunities. Lecturers share their knowledge and insights from the business perspective, what provides a much more precise and practical look at the theory.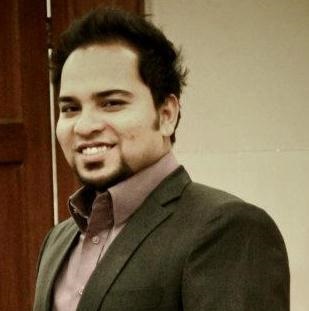 Usman Ahmed Qayam - Alum of 2010
Associate Director, Starcom MediaVest Group
The enrichment of character and professional grooming is what has made me a success story in my field through the experience of SZABIST's business program. The challenges and exposure at SZABIST have been pivotal in harnessing my own strengths to great advantage. The institute provides the ingredients and environment that caters to all levels of talent and empowers students to recognize their core USPs and achieve personal and professional success.

The supportive culture, student empowerment, evolving curriculum along with a robust academic and faculty structure is what makes SZABIST the most unique and valuable experience before one steps into the professional world and it's challenges.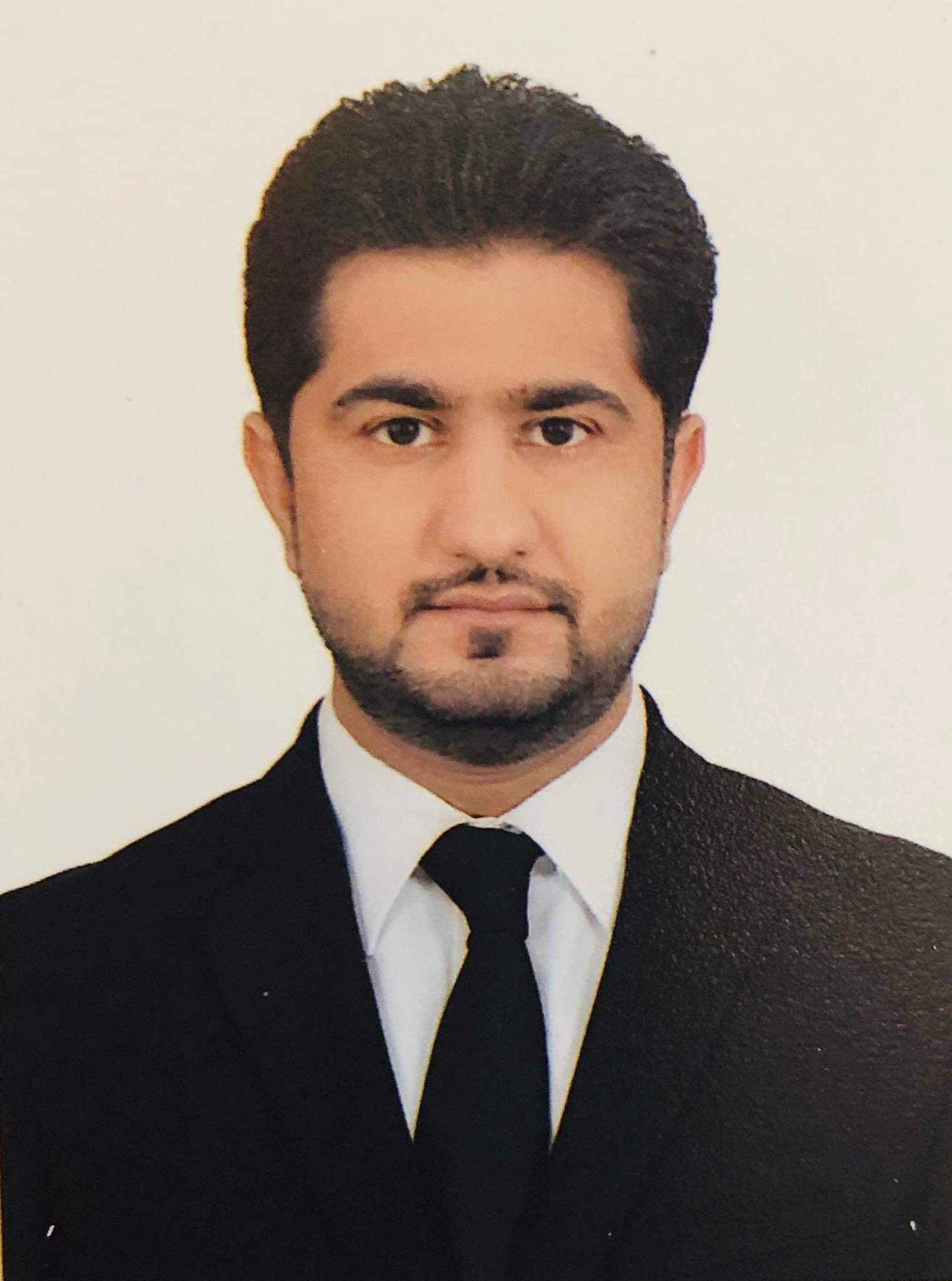 Musavir Gajani - Alum of 2010
Barrister-at-Law
I was in SZABIST to pursue Bachelors in Business Administration (BBA) (Hons) from 2006-2010. In 2011, I moved to Birmingham, England for my Bachelors in Law (LLB Hons). Thereafter, I pursued the Bar Professional Training Course (BPTC) from City University London from 2013-2014 and was called to the Bar of England and Wales by Lincoln's Inn. Currently, I am a Barrister-at-law working on various corporate transactions and litigation matters.

My time at SZABIST from 2006-2010 played an important role in shaping me as a Barrister. SZABIST offered me an encouraging, accommodating and supportive environment. The classroom sessions gave me a strong grounding in fundamentals. They trained me to think independently, reason critically and argue creatively – the factors that turned out to be the most crucial ones while I was doing my legal studies in England.

In particular, I enjoyed the practical approach to teaching. The teaching methods used by the lecturers almost always involved practical assignments and/or projects which made the learning much easier. It was due to these methods that studying and learning was never an arduous task.

SZABIST also helped me learn the skill of striking a balance between the curricular and extra-curricular activities. I founded Young Senators' Society and, while being the Founding President, it was really exciting to organize activities inculcating political knowledge among the youth and simultaneously achieving good grades. SZABIST was an academic home to me and is a great institution to study at, but with its charm and elegance, it offers much, much more to experience.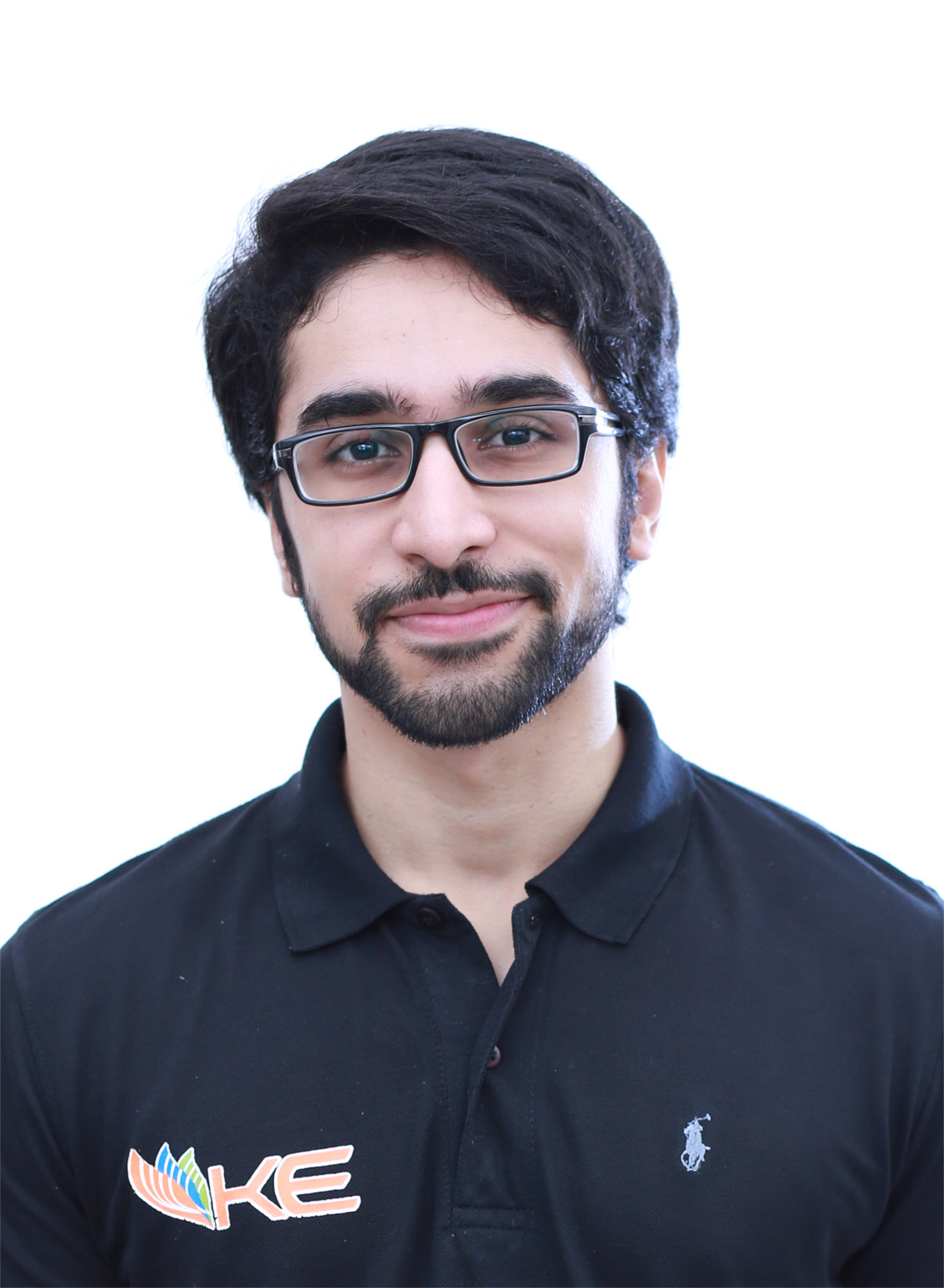 Adil Hussain - Alum of 2010
Digital Manager at Philip Morris International
As a tech graduate, I greatly value the business knowledge imparted alongside the emphasis on building social skills through the numerous extra-curricular activities. All of this has helped in developing graduates who can excel in the corporate world.

Salman Rashid - Alum of 2010
Senior Account Manager at Helium Pvt Ltd
Bachelors from SZABIST gave me a practical approach to Marketing. I was never a book worm and this Institute allowed me to experiment, learn, make mistakes and improve every day. I've had the best teachers for Marketing, Brand Management, Sales and Advertising and I believe I graduated as a completely different man who was ready to take on the world.

Mansoor Ali Jafri - Alum of 2010
Business Head, Novartis Pharma Pakistan Ltd.
Studying at SZABIST has been a lifetime experience that broadened my vision to newer panoramas; navigated by quality teaching staff; enabling me to stand –up against all the odds in the corporate world.

Imran Zawwar – Alum of 2010
Regional Director (MiddleEast) Executive Development at Cranfield School of Management
I owe my identity and achievements to SZABIST it gave me the urge to excel and the confidence to stand out amongst others. The skills I learned, working successfully with fellow students from different backgrounds and cultures, combining the best of competing business approaches and strategies, and constantly adapting and learning from the diversity of my colleagues are rare. These are essential, valuable skills in the international business world and it is this unique competitive advantage that SZABIST confers to all its graduates.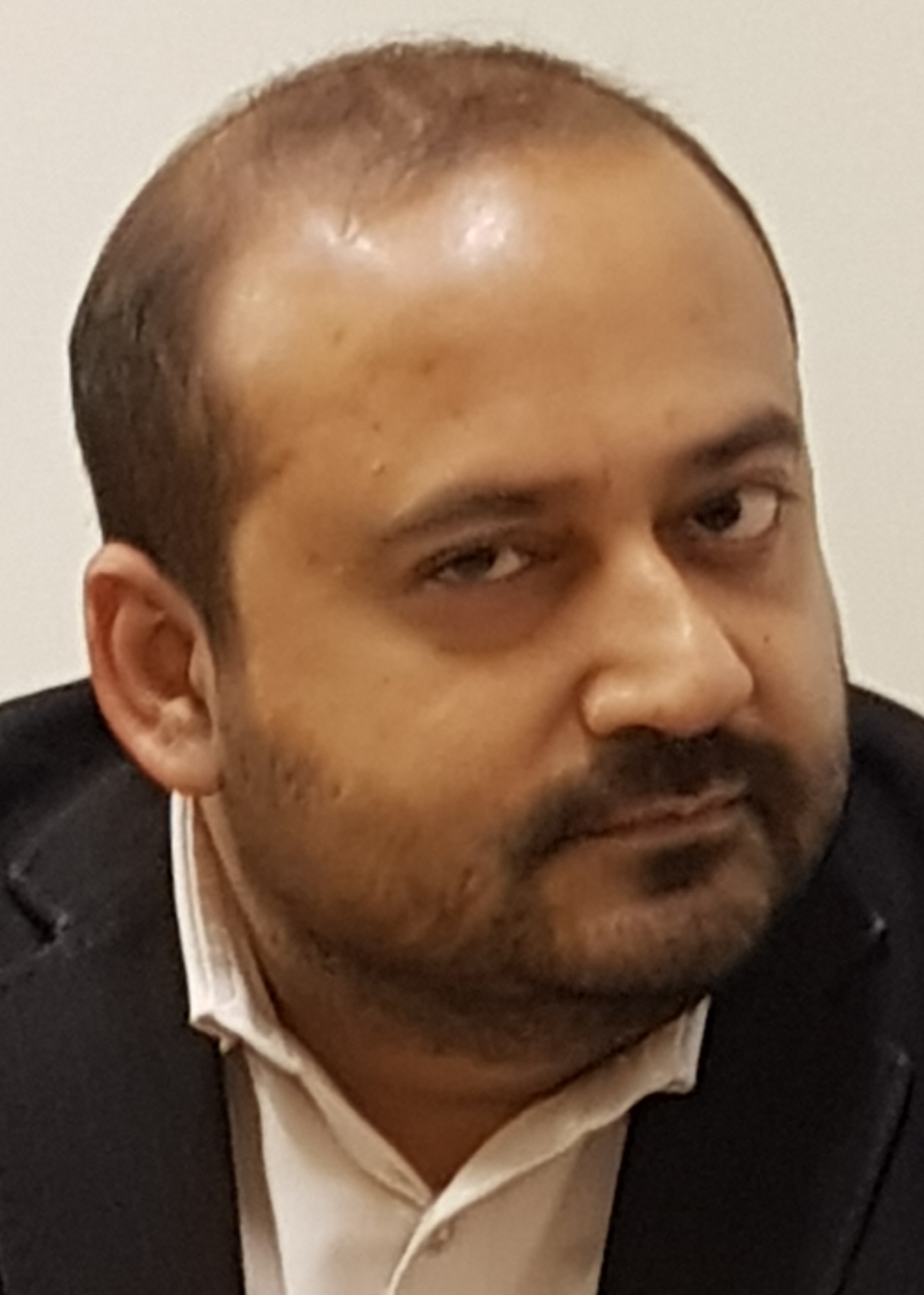 Moazzam Kamran - Alum of 2009
Director Business Transformation at REDtone Digital Services
"SZABIST was the most transformative experience of my life. It helped me understand that knowledge is the key to the door that is success. I am blessed to have studied at the institute and recommend it to others whole-heartedly".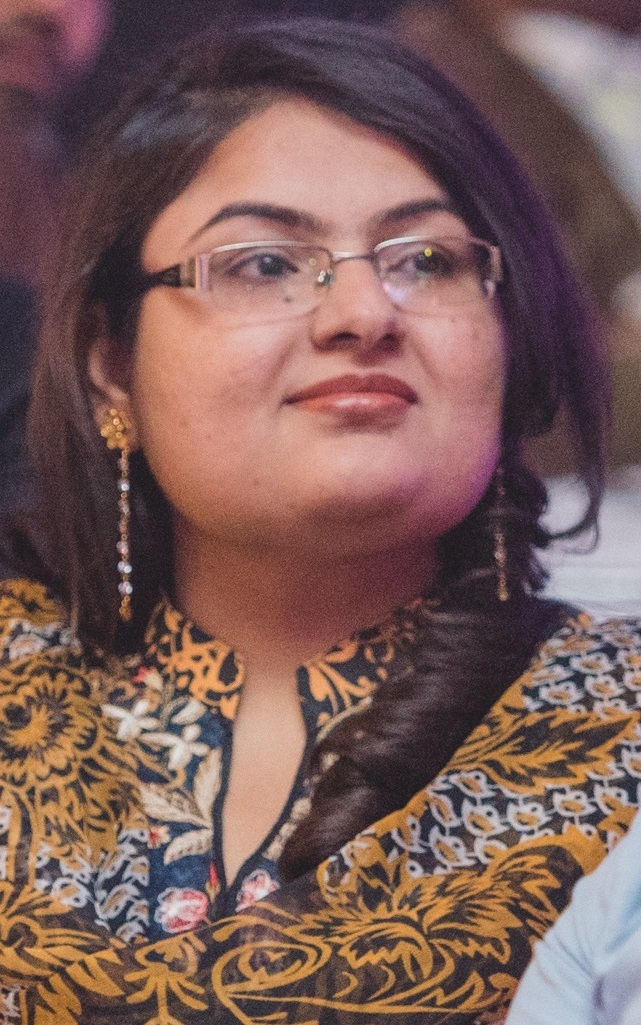 Faiza Karim - Alum of 2009
Senior Manager Strategic Planning & Projects, Sanofi-Aventis Pakistan Limited
Being a student at SZABIST was one of the most fulfilling experiences of my life as the institute provided ideal environment to inspire young students and transform them into competent professionals. The faculty was very experienced & supportive and always shared strategic insights to equip students with the current knowledge and latest industry trends. Given the conducive learning environment and constant guidance of my teachers, I was able to secure some significant achievements to my credit. I earned Merit Scholarship each semester throughout the BBA program and was also awarded with Merit Gold Medal in recognition of my exceptional performance...this was indeed one of my most proud moments at SZABIST. My association with this institute has definitely improved my career prospects and has helped me to learn a number of specialized skills, which have contributed significantly throughout my career till date.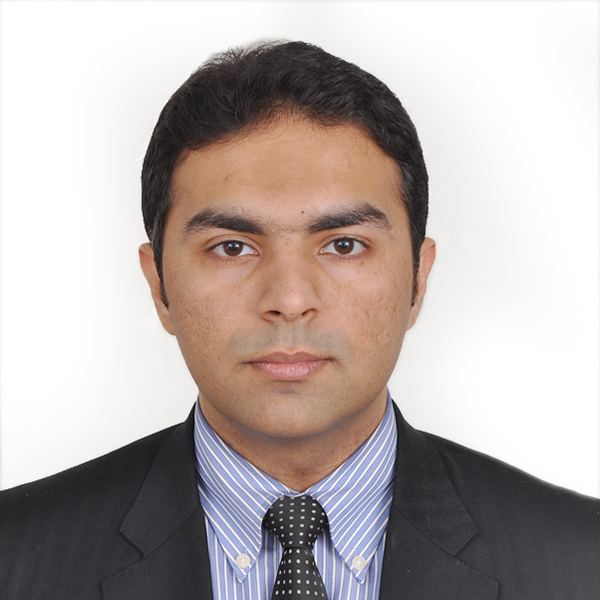 Uzair Shaikh - Alum of 2009
Deputy Director, Ministry of foreign Affairs
SZABIST has an open and engaging environment with numerous academic resources and a number of social events. Studying at SZABIST has helped me not only academically but it has also allowed me to develop a holistic approach towards managerial and administrative issues in my work routine. Despite pursuing my career in the government, I continue to use the professional skills I learned at SZABIST every work day.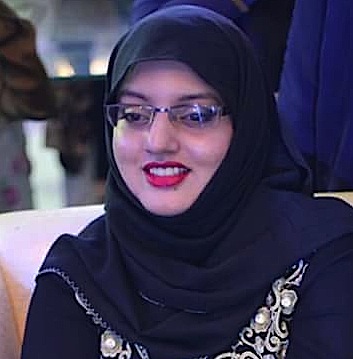 Sumaira Malik - Alum of 2009
Asia Pacific Expert, UNESCO (United Nations Educational, Scientific and Cultural Organization)
Our esteemed faculty at SZABIST always encouraged me to think out of the box and experiment with diverse creative options. They also maneuvered me and my batch mates patiently during our student's visits on national & international level. This balance of academic and extracurricular aspects sculpted me to endure as well as overcome the dynamic challenges related to travel, research and project management in my career.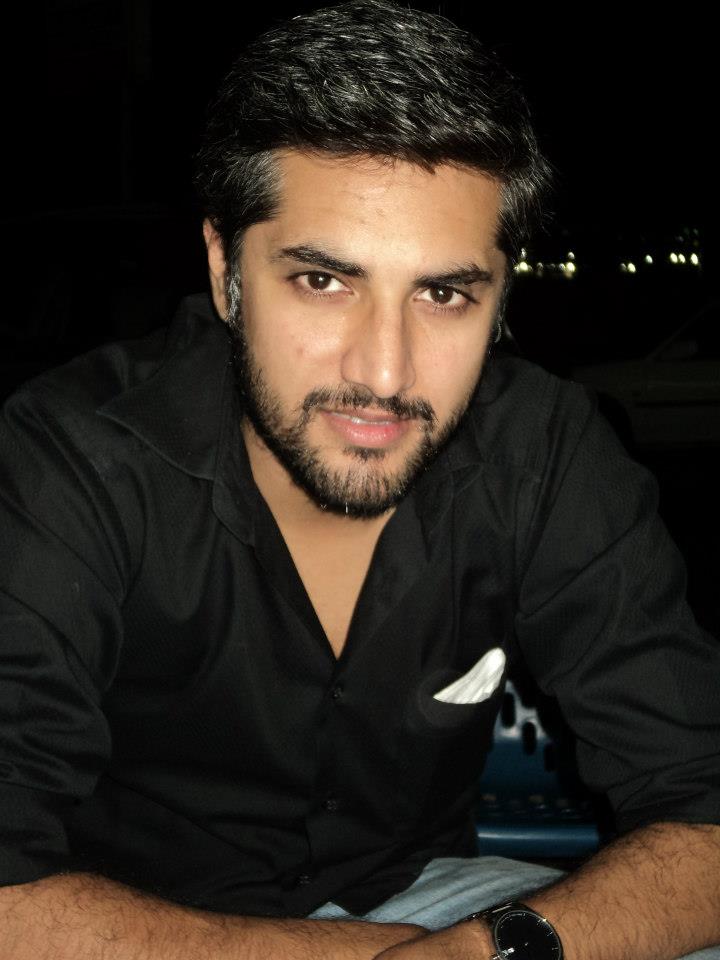 Zain Hasan Zaidi – Alum of 2009
Business Development Professional | Consultant for Intelligent IT Procurement & Rapid Business
Growth,Oracle.
Studying at SZABIST was one of my life changing experience, beyond academic studies SZABIST has changed my perspective to understand personal and professional life. SZABIST has groomed and prepared me to face the challenges from corporate sector with confidence. It is one of the best institutions with competent permanent faculty and visiting faculty from different sectors of industry which provides diversified learning.

Fahad Masood - Alum of 2009
Scheduler at DPR Construction
The practical style of teaching at SZABIST offers a better way of learning which complements the industry in Pakistan. The best thing about my degree is that it doesn't limit me to one job – actually it has broadened my horizons. The overall quality of my MBA Course and what is offered has been good and it's certainly what I had expected it to be.
Jawad Bhatti – Alum of 2009
Assistant Vice President & Head of Customer Services, BMA Capital Management
Doing MBA in the evening program at SZABIST was an experience which has enhanced the level of my on-going professional career and equipped me with the knowledge to set and achieve loftier visions and goals. During my studies I found that the educational standards at SZABIST are excellent and can be compared with any top university in Pakistan and abroad. It is good to see graduates of SZABIST being hired in leading organizations of various industries, including my organization.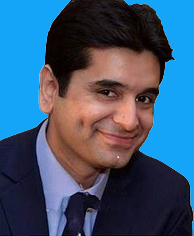 Faisal Ali Shaikh - Alum of 2008
Head Client Services & Retail Technology Department, GfK Pakistan
The best analytical process that was infused in me by highly experienced faculty of SZABIST that I have ever seen in my life. The total procedure of learning and embellishing personal development skills were a tremendous experience that got me today whatever I am currently. Its' all because of associated with highly prestigious university.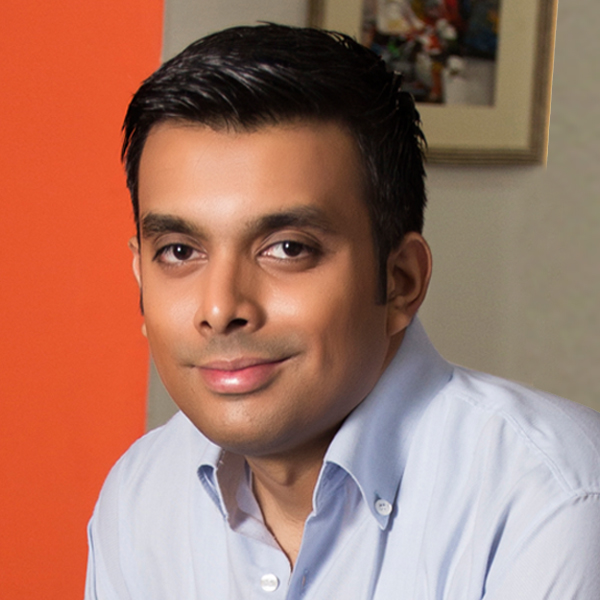 Muhammad Zohaib Ayaz - Alum of 2008
Head - Strategic Planning at Prestige Communications Pvt Ltd
SZABIST is a top-notch educational institution that has prepared me to be a notch ahead of the rest in this fast paced corporate world. With its advanced academic curriculum, renowned & learned faculty and emphasis on creating a business like environment through challenging practical projects, frequent seminars and networking sessions - SZABIST promises and delivers an 'invaluable' experience that is not only memorable but also professionally exhilarating, bringing out the best in us!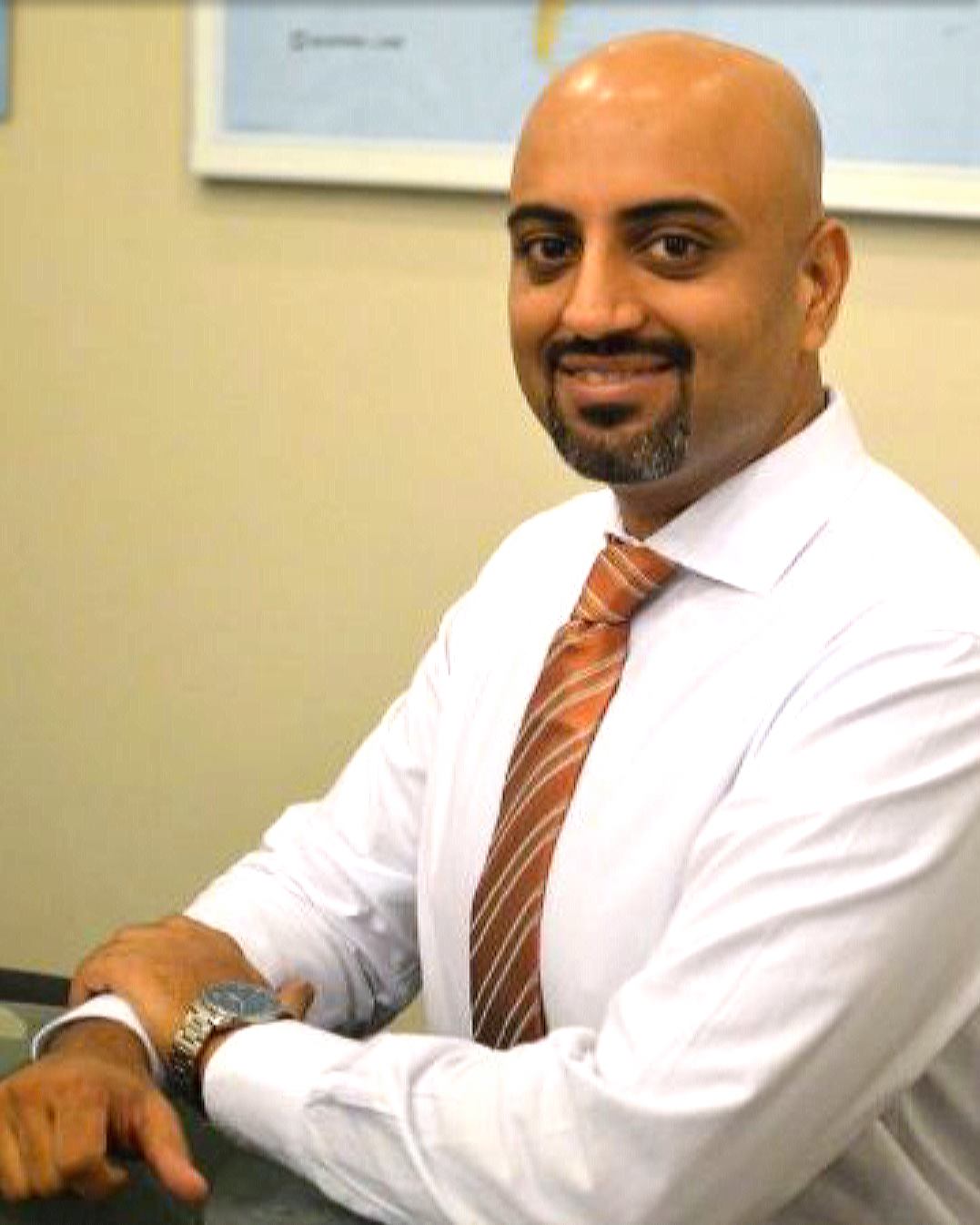 Shahmeer Ali Magsi – Alum of 2008
Global Product Manager - Digital SCM at A.P. Moller - Maersk
Studying at SZABIST has been a fulfilling experience. The time spent there has added to my personality and attributed to where I am today professionally.

Zeeshan Shalwani - Alum of 2008
AVP/Relationship Manager – Financial Institutions, Bank Alfalah Limited
SZABIST, the institute, an excellent center of learning has always pushed forward the idea of developing a professional career for all its students and has provided society with some of the best of all talented individuals. It has a deep connection with my professional well-being also and because of this institution, I am able to stand in the practical world with dignity, apt training and integrity. In other words this place makes me stand tall wherever I go. Wishing all the very best to SZABIST, always.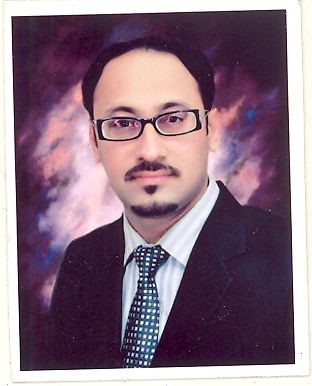 Ramesh Kumar-Alum of 2007
Manager - Individual & Group Claim Operations at EFU Life Assuarance Ltd
What an immense pleasure to express my experience at SZABIST, it was the year of 2002 when I became part of one of the best management university of Pakistan SZABIST, Karachi. When I completed my Post Graduation in the year 2007, I was enriched with full knowledge and learning of management science which certainly helped me to have great career success which I dream for..! I proudly say that SZABIST undoubtedly supported me to achieve my career goals as currently I am heading a department at one of the largest private life insurance company of Pakistan – EFU Life Assurance Ltd. Last but not least, I would recommend every new student that if you have any hallucinations and want to achieve those in your life personally or professionally, SZABIST is right place for you. I'd also like to thank our well trained and experienced SZABIST Faculty for playing such a significant role during my studies and making my life accomplished with prodigious future.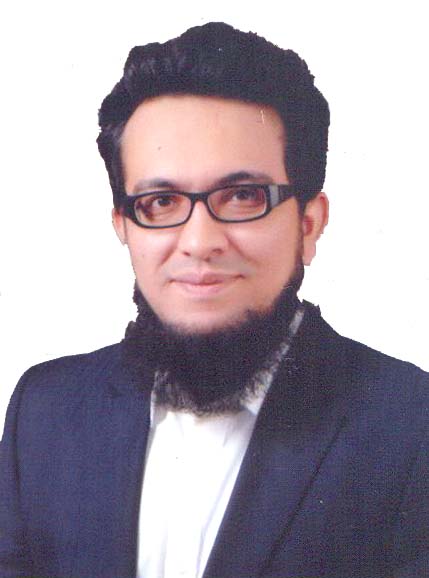 Muhammad Shahbaz – Alum of 2007
Business Account Manager at Telenor
The knowledge and experience gained from this institute throughout my Bachelors and Masters have definitely allowed me to standout in the professional arena. I feel proud to be recognized as a product of SZABIST in the industry.

Zeeshan Mustafa - Alum of 2007
Head of Products - Assets and Liabilities, Personal Banking at The Saudi Investment Bank
Having completed my degree in computer science, followed by Master in Business Administration, I can say that SZABIST is an extremely professional organization, which understands adult learning well, and provides resources that allow individuals to develop their skills. It is because of this unique quality that SZABIST enjoys a prestigious reputation around the world.

Personally, SZABIST gave me the opportunity to enrich myself academically and provided a strong foundation to learn leadership qualities, coupled with the skills, knowledge and support to adapt to life in corporate world.

If one is looking to be at the pinnacle of excitement and challenge, then SZABIST is the place to be!

Taha Durrani - Alum of 2007
Senior Marketing Manager at RB Canada
I spent 4 crucial years of my academic life at SZABIST – learning everything from basic to complex principles within business management, as well as polishing myself to explore and excel in the corporate world. SZABIST has, no doubt, one of the best faculties in the country, and the environment it fosters truly augments an individual's growth. The ever-growing extra-curricular activities and societies present at SZABIST also helped me in developing a diverse network of contacts, involve myself in numerous on and off-campus projects, as well as collaborate with other business schools. SZABIST was indeed a life-changing experience.

Dr. Rizwan Raheem Ahmed – Alum of 2007
General Manager at Medisave Pharmaceuticals
The MS Program is challenging and well-grounded in hands-on application of theory and evidence guided practice. Classes are discussion, case study, project, research and exam based. I relished and learnt a great deal from the MS program at SZABIST. This program sharpened my Skills in research, and especially in Quantitative research, which helped me immensely while I was doing my Ph.D. degree. Apart from academics, MS Program gave me the opportunity to outshine in Pharmaceutical Marketing and taken a step up to an advanced position in a corporate arena as well.

Agha Zohaib – Alum of 2007
Managing Director at Mindshare
Choosing SZABIST for BBA & MBA was one of the best decisions of my life. Not only did I gain solid understanding of business and marketing in a global context, but I also honed critical skills such as strategic thinking, problem solving and networking skills that are pre-requisites to professional success in today's challenging environment. The best thing about SZABIST that it gives students a taste of the practical world by making courses more interactive and close to real life encounters in the professional world. That gives you a feel of being in the industry before time and prepares you for bigger challenges. SZABIST graduates are well recognized within Pakistan and even internationally, therefore, the job opportunities for new graduates are excellent.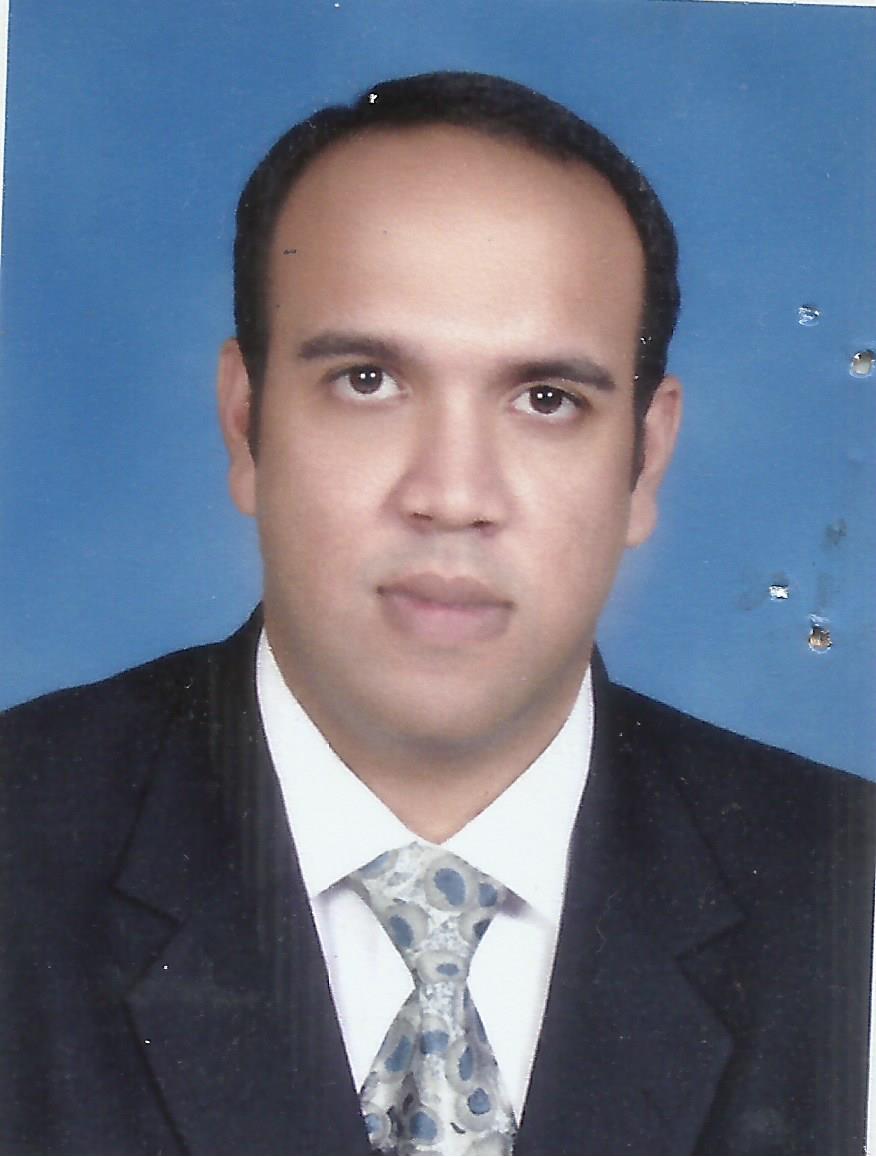 Humair Junejo - Alum of 2006
Deputy Director at Government of Pakistan
SZABIST was a wonderful experience of my life, personally and professionally. I always felt at home while studying in SZABIST. The environment at SZABIST enabled me to hone my professional capabilities and the faculty gave me confidence to face the world and manifest my thoughts clearly. In fact, I have no hesitation in admitting that SZABIST played a pivotal role in my selection as Assistant Director in Intelligence Bureau, the premier Intelligence agency of Pakistan.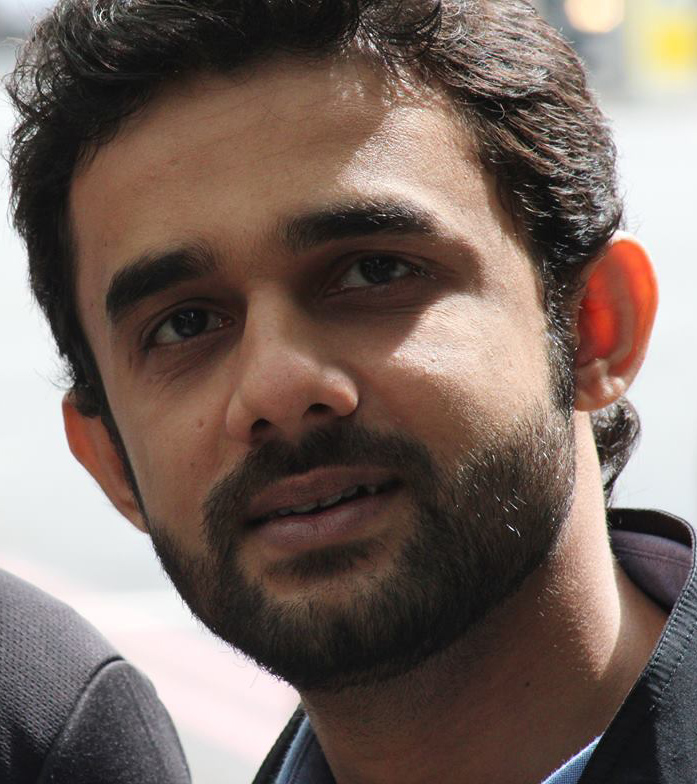 Bilal Nabi Lashari – Alum of 2006
Marketing, Advertising, Sales and Customer Service, Canada
I was a confused young boy with many aspirations when I applied at SZABIST, and a wise young man with a clear direction when I graduated. Any institute can teach you the course material and books, but it was SZABIST that taught us to apply these concepts at work professionally. It is an excellent platform for higher learning and has defined my personal and professional being. The training and guidance I got at SZABIST was truly transformative.

Amir Ahmed Khan – Alum of 2006
Head of Business Development Pakistan (B2B) - at Total Parco Pakistan Ltd
SZABIST has significantly contributed to my professional development. Studying at SZABIST was more challenging than I expected, therefore more rewarding as well in my development. The standard that SZABIST holds for its quality faculty, course design and continuous improvement is truly commendable.

Zafarullah Memon – Alum of 2006
Manager HR, HSBC Bank Oman-Pakistan Operation
Restarting studies after 15 years at SZABIST has become as excellent experience, especially with job responsibilities. An experienced faculty of SZABIST has provided me full support and guidance to enhance my vision as an HR professional. Acquiring my MBA Degree in the evening session has further accelerated my career. The method of learning and friendly atmosphere at SZABIST was excellent; it enabled me to complete my studies smoothly.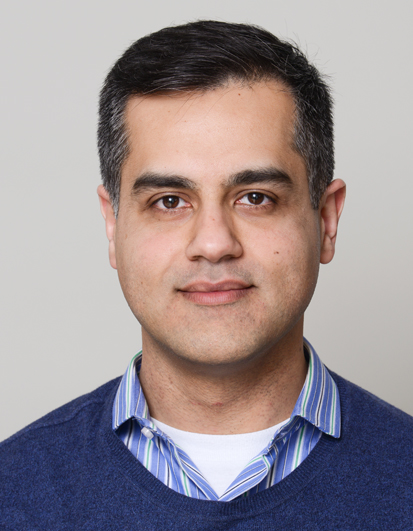 Bilal Habib Alum of 2005
Client Director, Global Markets Group, Nielsen
Having done both my Bachelor's and Master's degrees from SZABIST, the institute has played a major part of shaping my professional life. I believe one of the strongest assets SZABIST has is the ability to attract very vibrant and learned adjunct faculty from the professional market who are able to give students practical knowledge that extends beyond what was given to us in textbooks. This practical knowledge helps students gear up much better for the everyday challenges they face when they first enter the job market.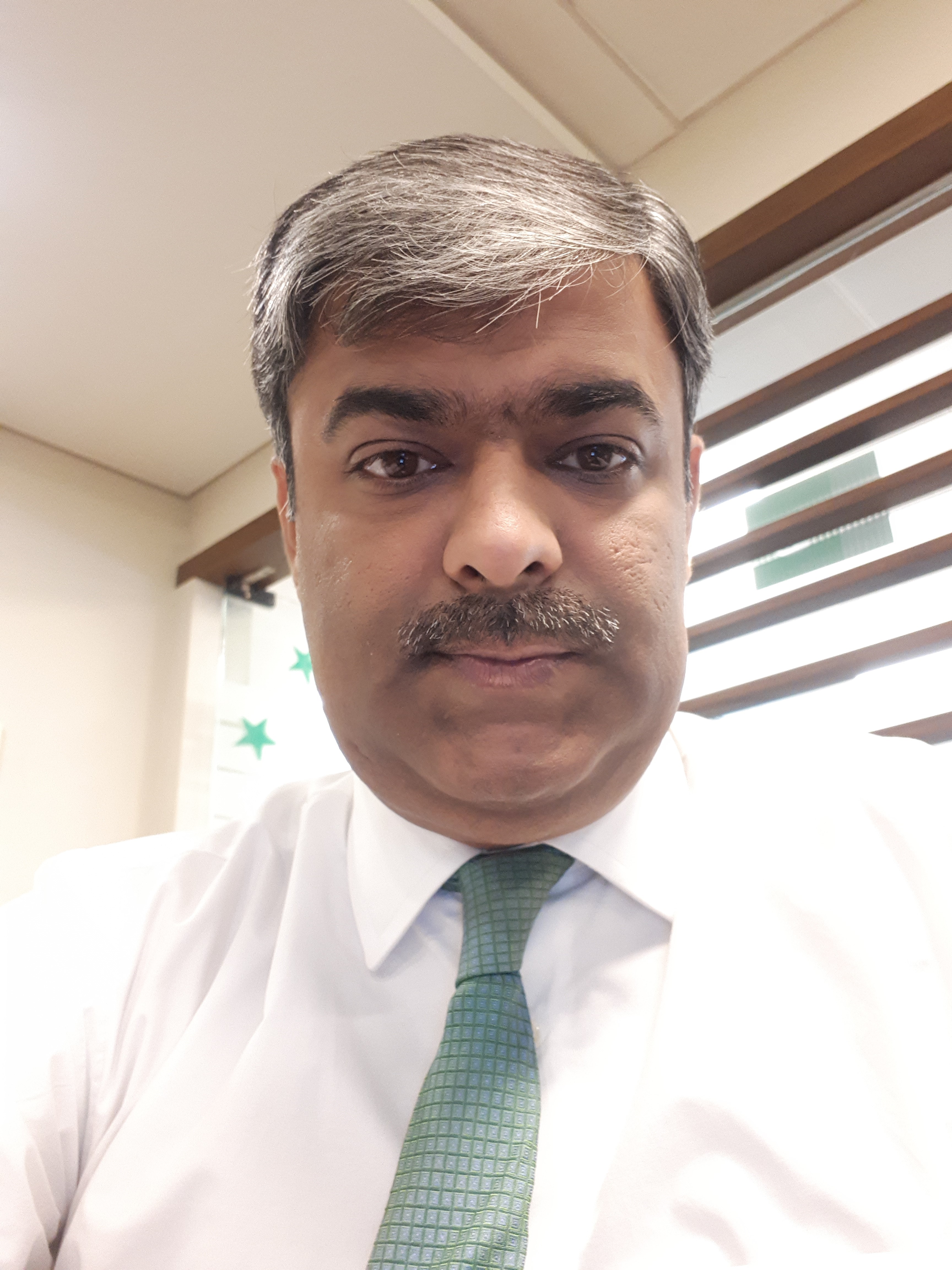 Ayaz Ali Soomro Alum of 2005
Manager Market, FI Risk and Basel / Vice President, Meezan Bank Limited
SZABIST has given me the opportunity to develop my skill set which enabled me to excel in professional environment & make myself grow in every aspect in this society. Great institution proving top level faculty and learning experience.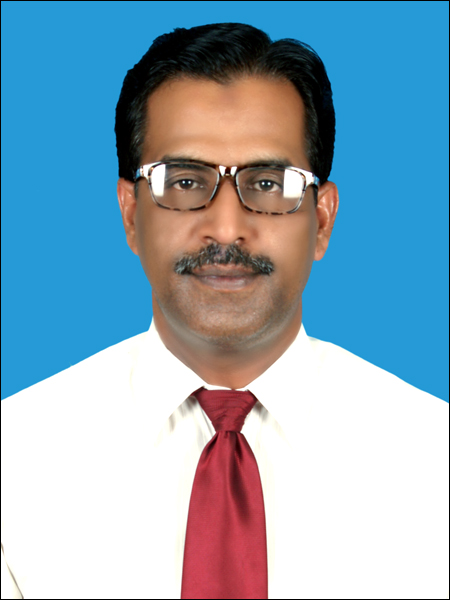 Muhammad Asif H. Ansari Alum of 2005
Development Manager , Pak Qatar Family Takaful,Islamabad.
After contesting nationwide competition for the award of scholarship of HEC, Pakistan for MBA, I had a choice to choose Business School for me to peruse my MBA. I chose SZABIST and this was one of the best decisions of my professional and business career. The time spent at SZABIST was great in learning and personality grooming. I learnt a lot from SZABIST and still admire my association with SZABIST.
SZABIST is truly one of the best business schools of Pakistan and globe.

Muhammad Ehsan ul Haq - Alum of 2004
National Manager Human Resources at Atlas Honda Limited
Being a student of SZABIST, I must say, has been a rewarding investment. In the MBA program I learned a lot in many different ways from experienced faculty members. In a very real sense, I grew up at SZABIST, and learned how to fly, on the wings of knowledge and forbearance, into the wider world that lies beyond the campus and the spectacular mountains that surround it.

Siraj Iqbal Colombo – Alum of 2004
Sales Director - Saudi Arabia, Pakistan, Africa at Electrolux UAE
I am basically a Computer Engineer and started off my career from a local IT company. During my job I started my MBA in the evening from SZABIST in 2002. This was the turning point where I got exposed to the business world and took bold career decisions. SZABIST has played a vital role in my career, where I met great people from the industry who guided me all the way till here.

Sadaf F. Abid – Alum of 2003
Category Marketing Manager - Juices, Masafi LLC - Dubai, United Arab Emirates
There was never a doubt in my mind that the overall experience at an institution like SZABIST could not be explained in two words, 'sheer excellence' and being a part of this institution has shaped my outlook on life in many ways. It not only taught me values, but also made me realize the importance of people and, above all, perseverance.

I attribute my dedication to my profession directly to the learnings I acquired from SZABIST. My methodical and analytical approach in matters both professional and personal is an outcome of the knowledge and training that was passed on to me by the excellent mentors here.

SZABIST has played a key role in my advance as a thorough professional with a consistent penchant for excellence; I wish the institution continued success.

Rehan Hyder - Alum of 2003
Senior Procurement Specialist, South Asia Region Procurement Services, The World Bank
At SZABIST, I was able to recognize my latent potential and excel in the field of procurement. After MBA, my association as Visiting Faculty improved my ability for a deeper and a richer analysis, and the ability to articulate it. I owe a lot to both faculty and students at my alma mater.

Mariam Durrani – Alum of 2001
Brand Building Consultant at Pakistan Cables Limited
During my years at SZABIST, I enjoyed learning from professors with real world experience that helped me preempt market realities. The transparent teacher-student feedback, the world-class library, terrific network of friends and a never-ending focus on quality of output, made a great learning atmosphere. It's a journey I would never mind taking over and over again.
Syed Meraj Mohani - Alum of 1998
Application/System Support Analyst, JP Morgan Chase Bank, USA
After my involvement with the IT industry for 10 years, I joined SZABIST's MS (Software Engineering) program. SZABIST has the best faculty, at par with international IT industry standards. The exposure and professional skills I gained at SZABIST have helped enrich my concepts and have given me the confidence to work with the world's number 1 financial institution.

Sana Jalal- Alum of 2010
Professional Brand Manager
Oral Care & Beauty, Johnson & Johnson - MENAP, Head Office, Dubai.
SZABIST is an alma mater that polished my skills as a team leader, an effective change catalyst and a marketer. It taught me not to judge difficulty at face value and pursues goals with optimism and energy. Here I realized a simple rule of success – give it all you've got – which is still helping me earn recognition at my workplace. In short, SZABIST's rigorous business curriculum, encouraging teachers and impossibly cool marketing projects changed my life. It made me a more confident person who's no longer afraid of unexplored terrains and opened for me a whole new exciting world of 'Ambition'.

Imran Baloch - Alum of 2010
Associate Director - Large Companies at Mashreq Bank UAE
Time spent at SZABIST is indeed one of the most memorable periods of my life. SZABIST not only prepares you to face practical difficulties of life, but also helps you in becoming a better human being. I got my fundamental knowledge, best friends and best moments of my life here.